Ramaswamys Departure from GOP Orthodoxy on Foreign Policy Elicits Criticism before First Debate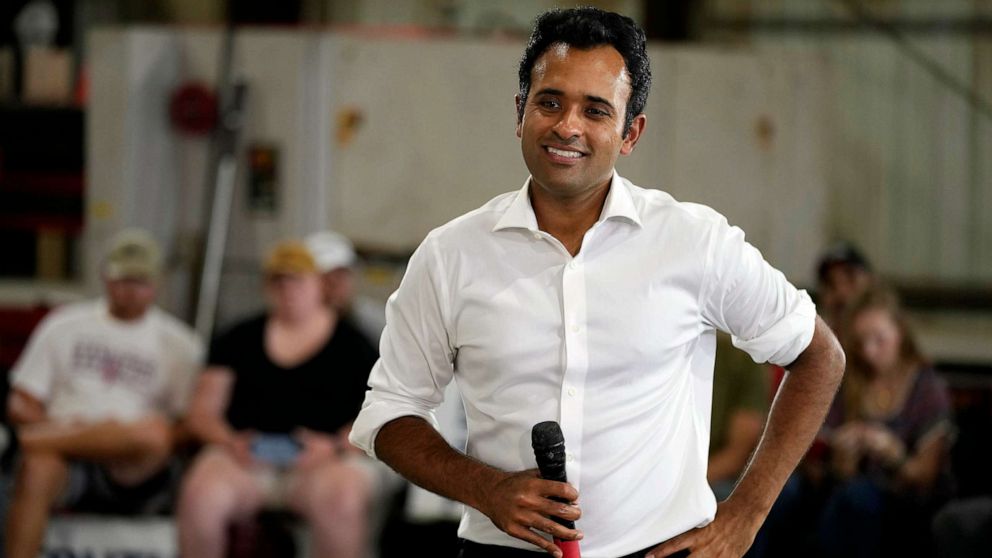 Tech entrepreneur Vivek Ramaswamy has emerged as a popular figure in recent polls due to his strong stance against "wokeness" and his call for a complete overhaul of the federal government. However, his views on foreign policy have recently sparked controversy and will likely be a topic of discussion at the upcoming Republican National Committee's first primary debate.
Ramaswamy has expressed the belief that the United States' support for Ukraine is not in the country's best interest. He proposes allowing Russia to maintain control over parts of Ukraine in exchange for severing ties with China. Additionally, he aims to dismantle the China-Russia military alliance, which he considers to be the greatest military threat to the United States.
In an effort to solidify his foreign policy positions, Ramaswamy intends to prioritize a trip to Moscow in his first year as president. He plans to make a "hard commitment" that NATO should never admit Ukraine, a stance that has faced criticism from fellow Republicans including Chris Christie, Nikki Haley, and Mike Pence.
Another controversial aspect of Ramaswamy's foreign policy platform is his stance on deterring a potential Chinese invasion of Taiwan. He believes that the United States should stop intervening once semiconductor independence is achieved. To further deter conflict, he advocates for arming and training every Taiwanese household with AR-15s and suggests the NRA open a branch in Taiwan.
Ramaswamy also holds unconventional views on Israel, suggesting that financial aid should not be given indefinitely or regularly. He believes that Israel should negotiate its way back into the infrastructure of the Middle East. Furthermore, Ramaswamy expresses skepticism about the U.S. government's 9/11 Commission and has called for further investigation to uncover "the truth" about the terrorist attacks.
The upcoming Republican primary debate presents an opportunity for Ramaswamy to address the pushback he has received from fellow Republicans and defend his foreign policy positions. It will be interesting to see how he navigates the criticisms and attempts to gain support for his unconventional ideas.
"Hardcore web nerd. Twitteraholic. Analyst. Reader. Coffee guru. Travel ninja. Amateur troublemaker. Zombie geek."