The Daily Guardian: Pope seeks journalists assistance in sharing news about the Synod – Vatican News in English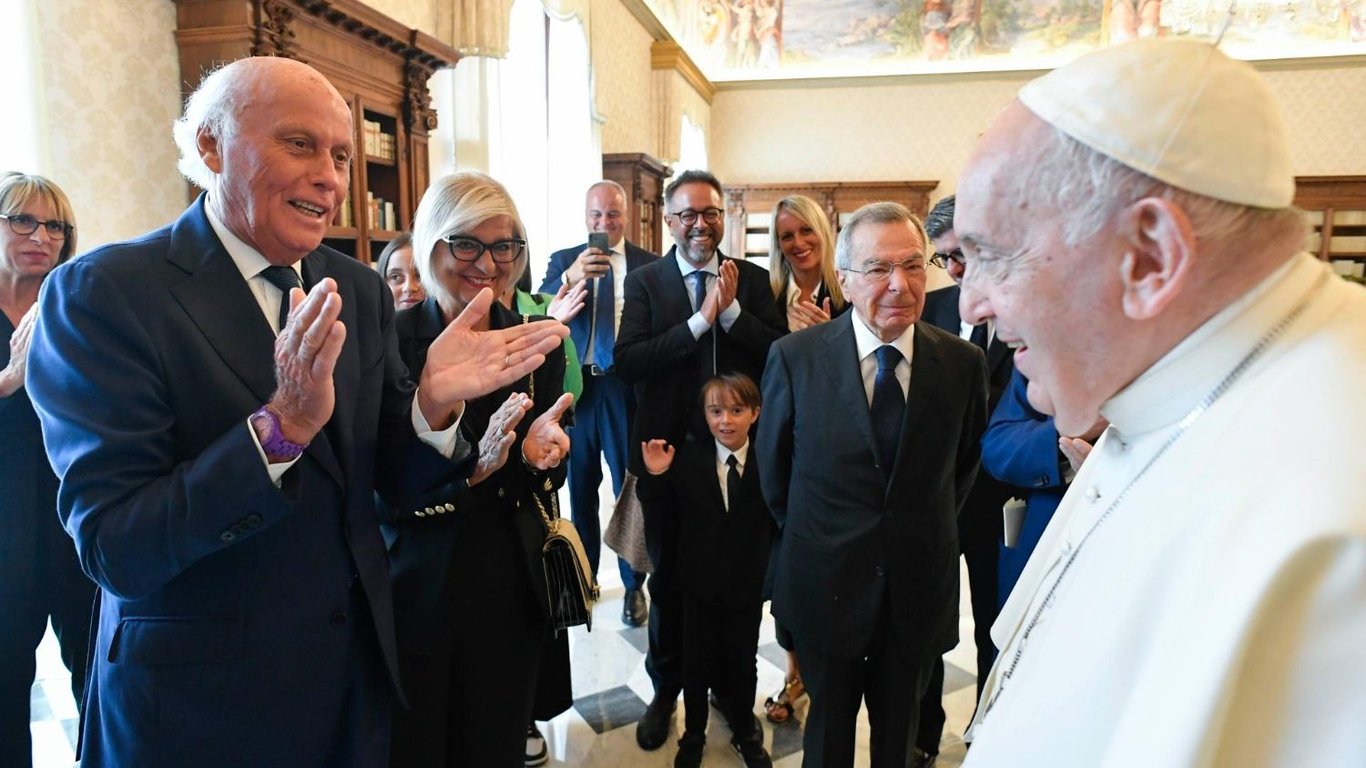 Pope Francis Honored with Italian Journalism Award, Calls for Constructive Communication and Combating Disinformation
VATICAN CITY – Pope Francis, the leader of the Catholic Church, has been selected as the recipient of the prestigious Italian "E' Giornalismo" award. In his acceptance speech at the Vatican, the Pope stressed the significance of constructive communication and the culture of encounter in today's world.
During his speech, Pope Francis highlighted the urgent need to combat disinformation and called on media professionals to play a crucial role in spreading a culture of dialogue and listening. Expressing concern over the manipulation of fake news to manipulate public opinion, he warned against the use of hate language and divisive rhetoric.
The Pontiff appealed for the voices of peace to be given more space and advocated for a shift towards the logic of peace, dialogue, and diplomacy. He emphasized the importance of tackling global issues collectively and finding solutions through cooperation.
Moreover, Pope Francis shed light on the upcoming Synod on Synodality, which will bring together bishops from all over the world to discuss and make decisions on important matters facing the Church. He called upon journalists to assist the Church in "rediscovering the word together" and to accurately portray the significance of the synodal journey.
The Pope stressed the vital role of listening and mature discussion in shaping the future of the Church and urged journalists to present the synodal process as it truly is, without relying on slogans or pre-packaged stories. He encouraged them to report objectively and faithfully, providing the public with an authentic understanding of the Church's mission.
The Italian "E' Giornalismo" award is dedicated to honoring individuals who have made exceptional contributions to the field of journalism. Pope Francis' commitment to promoting constructive dialogue and combatting fake news aligns perfectly with the principles upheld by the award.
As the recipient of this prestigious distinction, the Pope's words carry weight and emphasize the significance of responsible journalism in today's society. His call for media professionals to rise to the occasion and spread a culture of dialogue and understanding is a reminder of the power of communication in shaping our world for the better.
Overall, Pope Francis' acceptance speech for the Italian "E' Giornalismo" award addressed pressing issues such as disinformation, peace, and the upcoming Synod on Synodality. His message resonates strongly with the need for responsible journalism and offers valuable insights into the role the media can play in fostering understanding and unity.
 "Infuriatingly humble travel fanatic. Passionate social media practitioner. Amateur writer. Wannabe problem solver. General food specialist."