PM Modis Top 10 Moments from His Emotional Visit to ISRO: From Shiv Shakti Point to National Space Day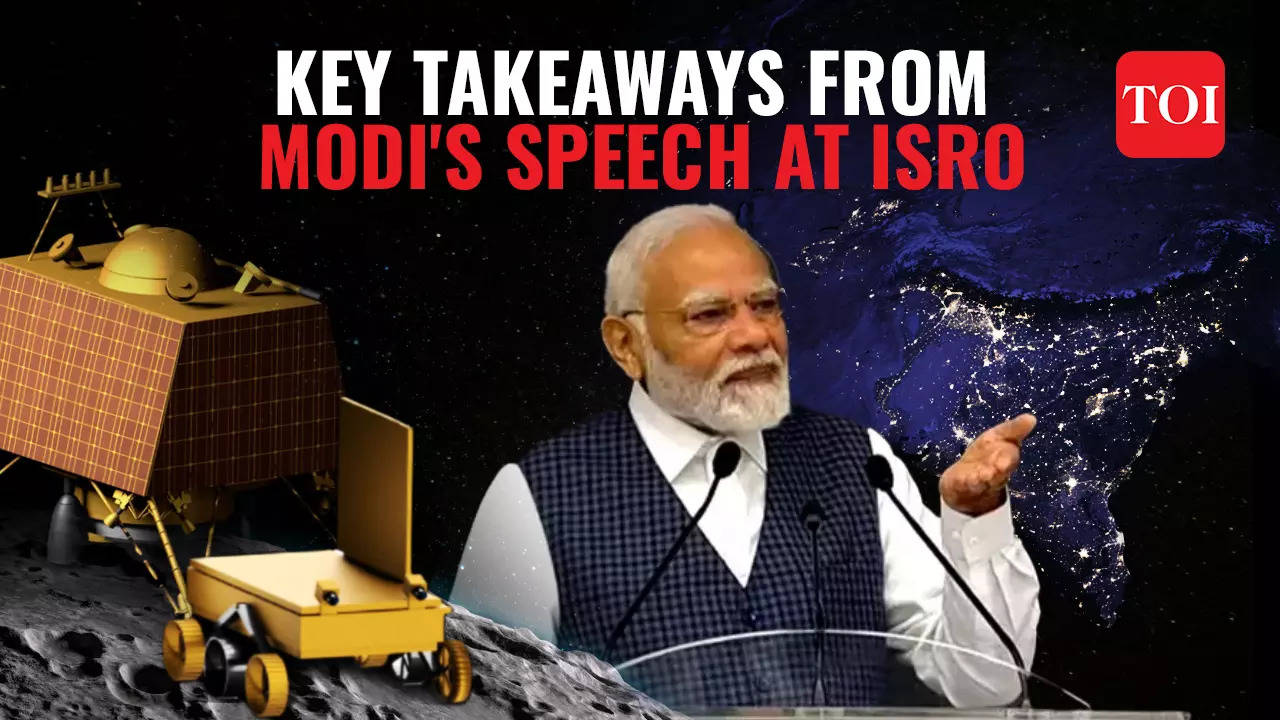 PM Narendra Modi Returns from Greece with Announcement on India's Space Ventures
In a recent development, Prime Minister Narendra Modi announced significant achievements in India's space program after his return from Greece. The statement comes as a boost to the nation's scientific community and highlights India's growing presence in the space sector.
During the announcement, PM Modi revealed that the landing site for the upcoming mission, Chandrayaan-3, has been officially named as 'Shiv Shakti.' This decision was made to symbolize the strength and divine power that India holds in its pursuit of space exploration. Additionally, the impact point of the previous lunar mission, Chandrayaan-2, has been named 'Tiranga,' to honor the Indian tricolor and its indelible mark on the Moon's surface.
The Prime Minister addressed the nation from the Isro Telemetry Tracking and Command Network, where he shared these exciting updates. He also declared that August 23rd would be celebrated as National Space Day to commemorate the success of Chandrayaan-3 and to recognize the tremendous efforts of the Indian Space Research Organisation (ISRO).
Modi highlighted the progress made by the Pragyan rover, which has already covered an impressive 12 meters on the lunar surface. The rover is now preparing to capture images of the Vikram lander, which faced an unfortunate setback during its landing attempt in 2019. This mission is crucial as it will provide valuable data and insights for future lunar missions.
The Prime Minister lauded India's scientific prowess and emphasized the significance of Chandrayaan-3 for global space exploration. He emphasized that India's advancements in space technology would not only benefit the nation but also contribute to the progress of the international scientific community. Modi expressed confidence in India's ability to become a key player in upcoming lunar missions and praised ISRO for its relentless efforts and dedication.
The announcement has generated great enthusiasm among the public, as India continues to make remarkable strides in space exploration. The upcoming Chandrayaan-3 mission, to be launched in the near future, holds great promise for the nation's scientific and technological advancements. With PM Modi's leadership and India's growing capabilities, the future of India's space ventures looks bright, and the country is well on its way to becoming a global space power.
"Travel enthusiast. Alcohol lover. Friendly entrepreneur. Coffeeaholic. Award-winning writer."