The Daily Guardian: Fiskers Q3 2023 Business Update Highlights Strong Demand and Global Milestone of Over 3000 Fisker Oceans Delivered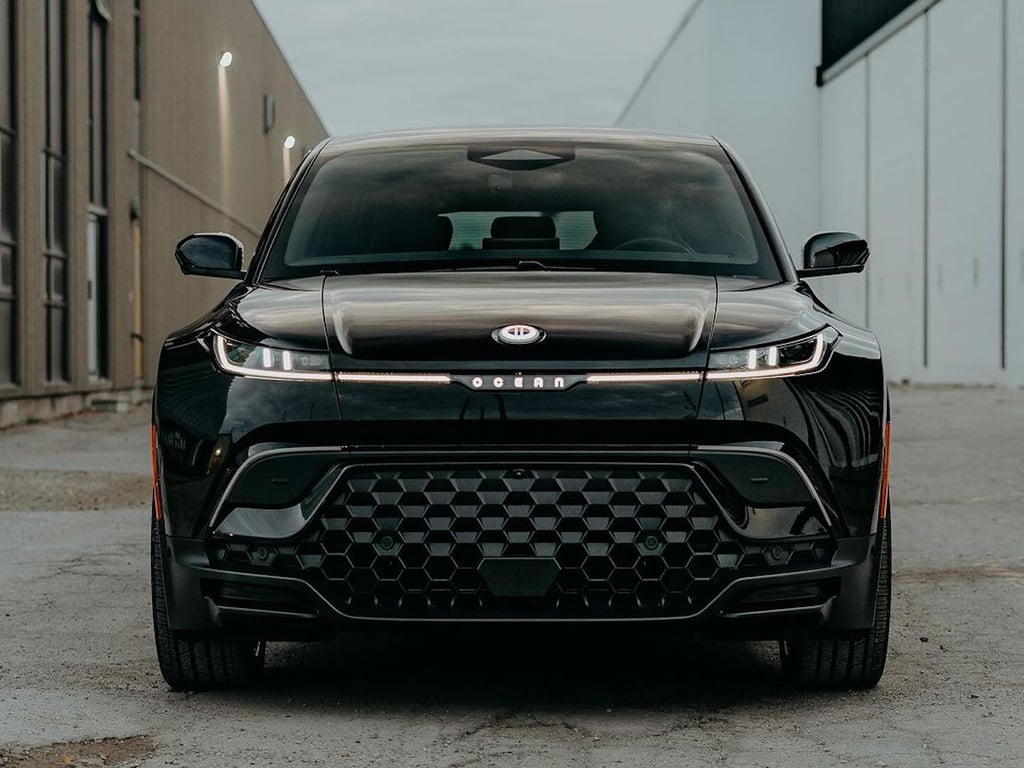 Fisker Achieves Strong Operational Momentum and Expands into New Markets
Fisker, the innovative electric vehicle (EV) manufacturer, has released its highly anticipated Q3 2023 quarterly results, demonstrating significant operational momentum and successful expansion into new markets. With a strong presence in the EV industry, the company's recent achievements have solidified its position as a formidable player in the market.
One of the key highlights of the quarterly report is the company's expansion into ten countries, with two more markets expected to be added later this month. Fisker has also made significant strides in enhancing its customer experience by opening its flagship US Lounge in Los Angeles and its first east-coast Lounge in New York City, providing customers with an immersive and personalized environment.
Another milestone for Fisker in Q3 2023 was achieving meaningful automotive sales revenue, with total revenue reaching an impressive $71.8 million. This marks the first quarter in which the company experienced significant sales success, further solidifying its position in the competitive EV market.
Furthermore, Fisker secured $450 million in gross proceeds during Q3 2023, boosting its quarter-end cash and cash equivalents to an impressive $625 million. This substantial financial support will enable the company to fund its future growth initiatives and continue its expansion into new markets.
In terms of production and delivery, Fisker produced 4,725 vehicles in Q3 2023, a remarkable increase from the 1,022 vehicles produced in Q2 2023. The company's delivery rate has also accelerated, with over 1,200 vehicles successfully delivered in October alone.
On the stock market front, Fisker's stock closed at $4.11 per share, reflecting a notable 7.03% increase. This positive performance showcases the market's optimism and confidence in the company's growth potential and future prospects.
Fisker's commitment to rapidly scaling its delivery infrastructure is evident, with plans to open a dozen facilities in North America and Europe by the end of 2023. The company has already established Lounges in nine countries, with plans to open another Lounge in Shanghai, China in January 2024, further expanding its global presence.
Additionally, Fisker has adjusted pricing on all trim levels of its vehicles to ensure it remains competitive in the market. This strategic move demonstrates the company's dedication to meeting customer expectations and demands.
In terms of sustainability and community engagement, Fisker published its second annual Environmental, Social, and Governance (ESG) report and is set to host a sustainability roundtable to discuss its various initiatives. This commitment to sustainability aligns with the company's mission to create environmentally friendly transportation solutions.
Fisker is also actively participating in industry events, recently holding the European premiere of its future products in Germany. The company is set to host a journalist event during the prestigious Los Angeles Auto Show, further showcasing its cutting-edge innovations and captivating designs.
Furthermore, Fisker has recognized the importance of charging infrastructure by announcing expanded charging options for North American consumers. The company has adopted the North American Charging Standard and signed an agreement with Tesla, granting access to its renowned Supercharger network.
As Fisker continues to exceed expectations, its team has grown significantly, with over 1,300 employees worldwide. This dedicated workforce will play a pivotal role in the company's future success and its mission to revolutionize sustainable transportation.
Financially, Fisker reported a total revenue of $71.8 million in Q3 2023, with a gross margin of -17% on a GAAP basis. When adjusted, the gross margin reached 9%, highlighting the company's ability to achieve profitability and sustainable growth.
Despite reporting a loss from operations of $99.6 million and a net loss of $91.0 million, Fisker remains optimistic about its future prospects and is confident in its ability to deliver long-term value to shareholders.
To discuss the Q3 2023 results in more detail and engage with shareholders, Fisker will hold its quarterly conference call, providing an opportunity for investors to gain insights into the company's strategic plans and ask questions directly to the management team.
With its impressive financial results, expansion into new markets, and commitment to sustainability, Fisker continues to pave the way for a greener and more efficient future in the global automotive industry.
 "Infuriatingly humble travel fanatic. Passionate social media practitioner. Amateur writer. Wannabe problem solver. General food specialist."