Emirates Places Order for 95 Boeing 777 Widebody Jets in $52B Deal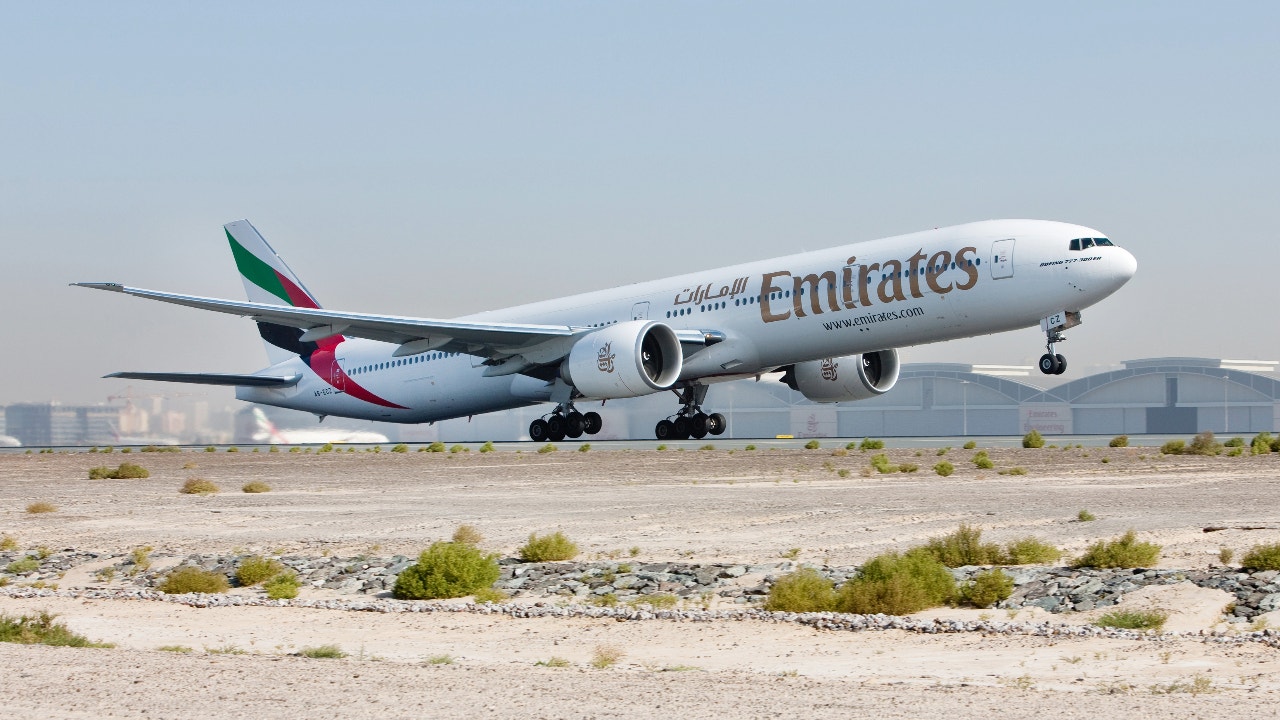 Title: Emirates Places $52 Billion Order for 95 Boeing Aircraft, Boosting Fleet and Network Strategy
Dubai, UAE – Emirates, the largest operator of Boeing 777 aircraft, has made a groundbreaking announcement on the first day of the Dubai Airshow. It has placed a staggering order for 95 widebody Boeing airplanes worth a whopping $52 billion. The deal not only strengthens the airline's fleet but also reinforces its network strategy.
The centerpiece of this order is the purchase of 90 of Boeing's innovative 777X aircraft, comprising 55 units of the 777-9 and 35 units of the 777-8 models. This order surge will further enlarge Emirates' 777X family backlog, pushing it to a remarkable 205 jetliners.
The 777X range comes with a host of promising features, including a spacious cabin, improved humidity levels, and abundant natural light. The 777-8 variant is set to deliver enhanced payload capabilities and exceptional fuel efficiency, while the 777-9 version is rightly hailed as the world's largest and most fuel-efficient twin-jet engine aircraft.
With a seating capacity of 426 passengers across a typical two-class configuration, the 777-9 boasts an impressive range of 7,295 nautical miles, ensuring Emirates can continue to connect passengers across the globe seamlessly.
Expressing his confidence in the 777 series, Emirates CEO Sheikh Ahmed bin Saeed Al Maktoum highlighted the aircraft's vital role in the airline's overall fleet and network strategy. He acknowledged that the airline's long-standing partnership with Boeing had been pivotal in Emirates' growth and success.
In addition to the landmark 777X order, Emirates also made amendments to its existing Boeing 787 Dreamliner order book. The airline purchased an additional five 787 aircraft, bringing the total to 30. As part of this modification, Emirates converted 30 of its original 787-9 orders into 20 units of 787-8 and 10 units of the larger 787-10 aircraft.
Boeing's 2023 commercial market outlook foresees an increasing demand for widebody planes in the Middle East. It projects that 45% of widebody plane deliveries in the next two decades will be made to Middle Eastern airlines, the highest regional share globally.
This monumental order by Emirates at the Dubai Airshow firmly reinforces its commitment to expanding its fleet capabilities while staying true to its strategic vision. The lucrative deal between Emirates and Boeing will further solidify their partnership and contribute to the future success of both companies.
About Emirates:
Emirates, based in Dubai, is one of the world's largest and most prestigious airlines, serving over 150 destinations across six continents. With a young and modern fleet, Emirates is renowned for its exceptional service, comfortable cabins, and extensive connectivity.
"Travel enthusiast. Alcohol lover. Friendly entrepreneur. Coffeeaholic. Award-winning writer."