Pacific Island Sea Levels Rising Faster than Global Average, says WMO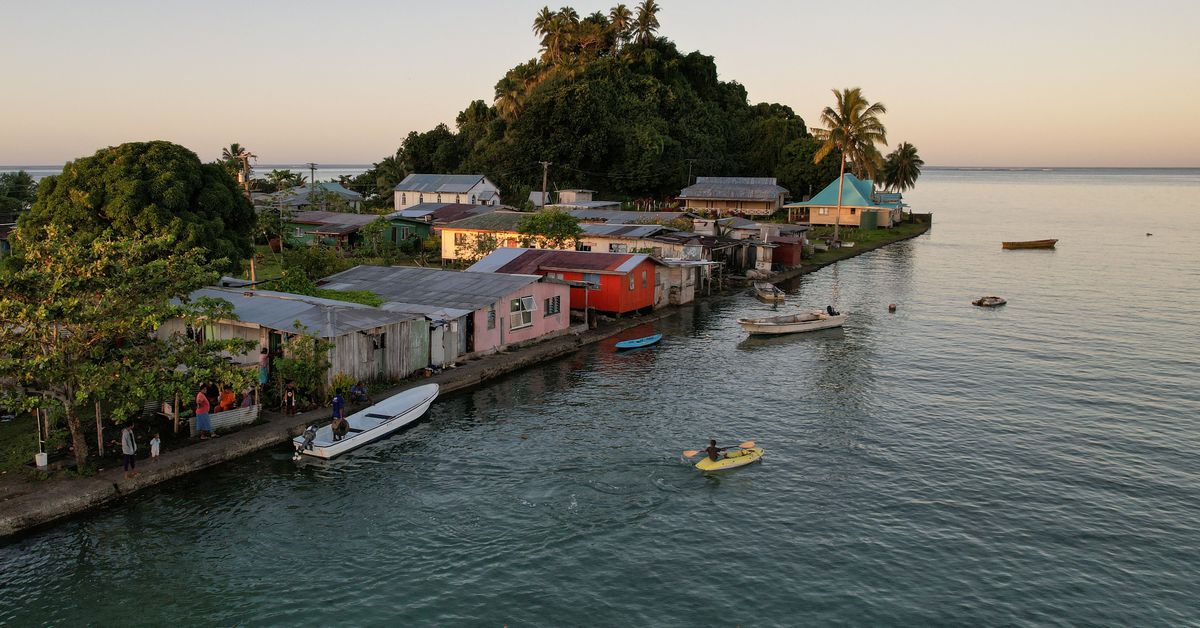 Sea levels in the South-West Pacific are rising at a faster rate than the global average, according to a new report by the World Meteorological Organization (WMO). The report states that water levels in some areas are increasing by about 4 mm per year, which is slightly higher than the global mean rate. This alarming trend puts low-lying islands such as Tuvalu and the Solomon Islands at risk of being flooded, posing a threat to both agricultural and habitable lands.
In addition, the rising sea levels are also endangering marine ecosystems in the region. Marine heatwaves have been observed over a large area northeast of Australia and south of Papua New Guinea, impacting marine life and the livelihoods of local communities. As if this wasn't enough cause for concern, the WMO Secretary-General, Petteri Taalas, warns that the anticipated return of the El Niño phenomenon, which is characterized by a warming of the Pacific Ocean's water surface temperatures, will further exacerbate the situation in the South-West Pacific.
Last year, the region experienced 35 natural hazards, including floods and storms. These events resulted in the tragic deaths of over 700 people and directly affected more than 8 million individuals. Although the number of reported disaster weather events decreased compared to the previous year, the economic losses attributable to flooding and extreme weather events skyrocketed. Flood damage alone reached a staggering $8.5 billion.
Given these dire circumstances, the WMO report underscores the need for immediate action to address the impacts of climate change in the South-West Pacific. The region cannot afford to wait any longer for meaningful steps towards mitigation and adaptation. The consequences of inaction are not only environmental but also economic and social. The WMO report serves as yet another reminder that urgent action to combat climate change must become a top priority for policymakers and governments in the South-West Pacific and beyond. The world is watching, and the time to act is now.
"Infuriatingly humble writer. Creator. Beer trailblazer. Internet lover. Hardcore communicator."