Report on Ukraine War: Chernihiv Strike, Putin Meets Generals, F-16s Enroute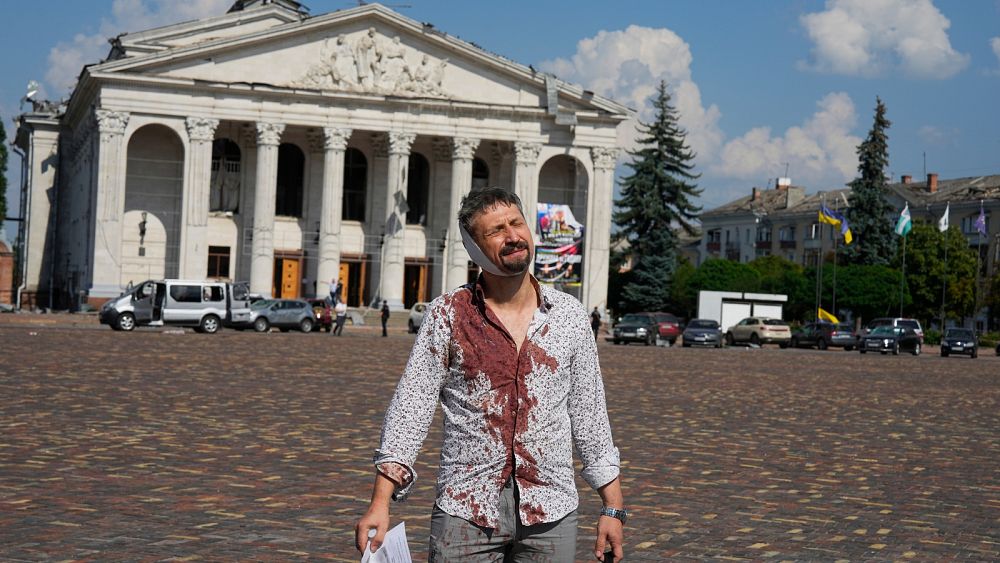 Title: Russian Missile Strike at Ukrainian Theatre Leaves 7 Dead, Over 125 Injured
Chernihiv, Ukraine – In a tragic turn of events, a Russian missile strike on a theatre in Chernihiv has resulted in the death of at least seven individuals and left over 125 others injured. The attack occurred during a gathering of drone manufacturers and aerial reconnaissance training schools, bringing devastation to the theater and its attendees.
The strike took place just as Ukrainian President Volodymyr Zelenskyy embarked on his first foreign trip following his attendance at a NATO summit in Lithuania. Among the casualties are several children, including a 6-year-old girl, while 15 children were also among the wounded.
The Ukrainian military has claimed to intercept and destroy 15 Russian drones overnight, as Russia allegedly launched a total of 17 attack drones from the Kursk region. The attack was carried out by Russian forces using Shahed drones, attacking the theater from the north. Ukraine promptly activated its anti-aircraft defense systems in various regions throughout the country.
Disturbingly, the Chernihiv City Council denies approving the event or issuing any permits for the gathering, raising serious concerns about the lack of oversight and security measures in place. This tragic incident has brought the issue of Russian aggression against Ukraine and their increasingly frequent attacks on Ukrainian port infrastructure into sharp focus.
In a positive development, the United States has granted approval for Denmark and the Netherlands to send American F-16 fighter jets to Ukraine, pending the completion of Ukrainian pilot training. This move is seen as a significant boost to Ukraine's defense and deterrence capabilities against Russian forces, which currently hold the advantage.
While the exact timeline for the completion of Ukrainian pilot training remains unknown, the news of forthcoming F-16 jets provides hope for stronger defense capabilities in the face of Russian aggression. As tensions continue to escalate between the two countries, Ukraine is making strides to protect its sovereignty and ensure the safety of its citizens.
The tragic events in Chernihiv serve as a somber reminder of the ongoing conflict in Ukraine and the urgent need for a peaceful resolution. The Daily Guardian will continue to follow developments closely and provide updates on this evolving situation.
"Hardcore web nerd. Twitteraholic. Analyst. Reader. Coffee guru. Travel ninja. Amateur troublemaker. Zombie geek."