Joint Statement on the Fifth Annual India-U.S. 2+2 Ministerial Dialogue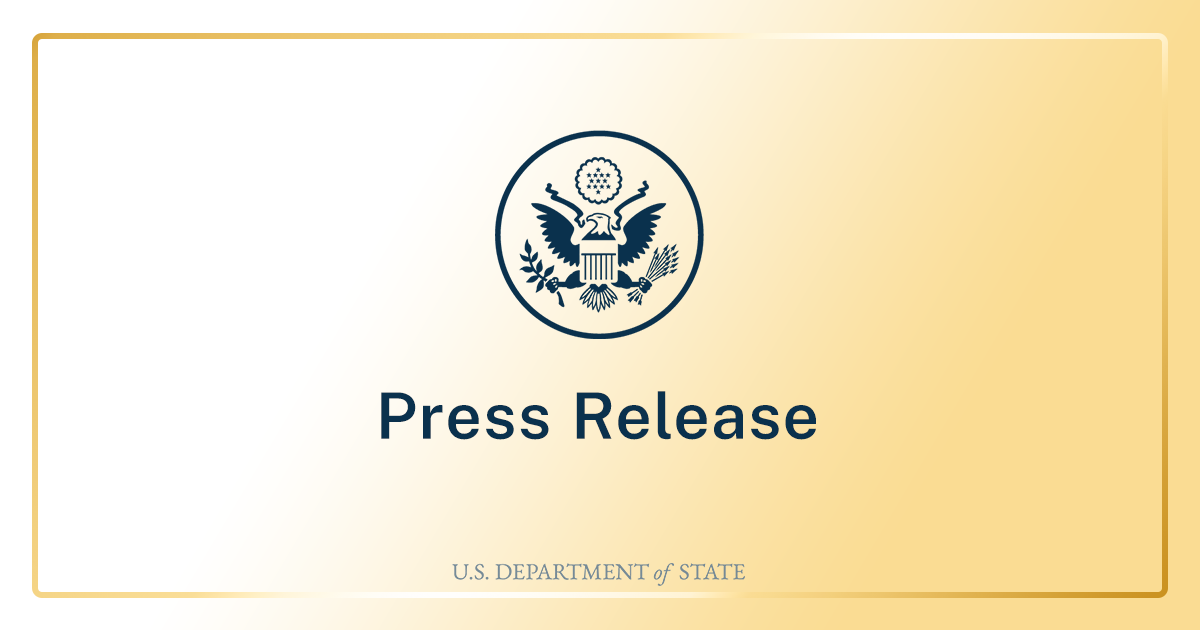 Title: United States and India Strengthen Bilateral Relations at Fifth Annual U.S.-India 2+2 Ministerial Dialogue
The United States and India recently concluded their Fifth Annual U.S.-India 2+2 Ministerial Dialogue in New Delhi, marking a significant milestone in their bilateral relations. The summit showcased the remarkable progress made in the U.S.-India Comprehensive Global Strategic Partnership, with both countries voicing their commitment to a resilient, rules-based international order and the preservation of a free, open, and inclusive Indo-Pacific region.
Discussions during the dialogue covered various areas of mutual interest, including developments in the Indo-Pacific, Middle East, and Ukraine. Both nations pledged to continue providing humanitarian assistance to Ukraine, focusing on post-conflict reconstruction efforts. Additionally, they expressed unwavering support for Israel in the face of terrorism, emphasizing the significance of adhering to international humanitarian law.
One of the key focuses of the dialogue was strengthening their defense partnership. The ministers explored opportunities to deepen collaboration in defense projects, with particular emphasis on emerging domains such as space and artificial intelligence. As a highlight, General Electric Aerospace and Hindustan Aeronautics Limited engaged in negotiations to manufacture jet engines in India.
Furthermore, the ministers welcomed the expansion of cooperation in the maintenance, repair, and overhaul sector, with a view to enhancing India's capabilities in defense production. Efforts to address export control issues and bolster defense industrial cooperation were emphasized as well. The dialogue included discussions on counter-terrorism and law enforcement cooperation, with a commitment to combatting terrorist organizations and cyber-related crimes.
The ministers also underscored the importance of science and technology partnerships, notably in critical and emerging areas like quantum, biotechnology, and artificial intelligence. Acknowledging advancements, they commended the collaborative efforts in space exploration through the U.S.-India Civil Space Joint Working Group.
Health and trade dialogues were hailed as crucial, with a focus on pandemic preparedness, universal health coverage, and expanding trade and commercial partnerships between the two nations. People-to-people ties and the streamlining of visa adjudication processes were recognized as pivotal for strengthening overall relations.
The ministers convened on Afghanistan's future as well, calling upon the Taliban to honor their commitments and respect human rights. The dialogue reaffirmed the significance of a free, open, and resilient Indo-Pacific, highlighting the instrumental role of the Quad in promoting global welfare.
Multilateral diplomacy and connectivity efforts were also on the agenda, with discussions centered around the India-Middle East-Europe Economic Corridor and trilateral cooperation in Africa. Notably, the United States expressed its full support for India's permanent membership in a reformed United Nations Security Council (UNSC), as well as its candidature for the UNSC non-permanent seat in 2028-29.
Concluding the dialogue on a positive note, the United States expressed eagerness to host the next 2+2 Ministerial Dialogue, underscoring the commitment of both nations to further strengthen their partnership and address global challenges collectively.
"Travel enthusiast. Alcohol lover. Friendly entrepreneur. Coffeeaholic. Award-winning writer."