Endangered egg-laying mammal spotted after 60 years – The Daily Guardian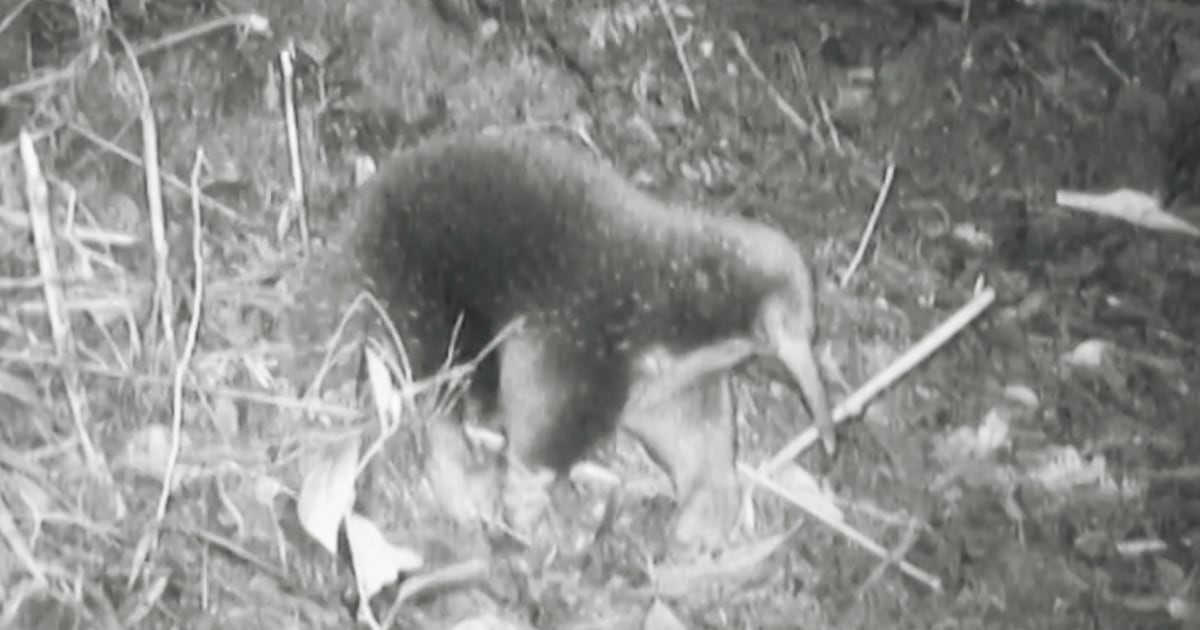 Title: "Expedition Rediscover Critically Endangered Mammal and Unveils Biodiversity Riches in Indonesia's Cyclops Mountains"
In a remarkable expedition named 'Expedition Cyclops', conducted in Indonesia's remote province of Papua, a team of researchers and explorers have successfully rediscovered a long-lost mammal species, the critically endangered Attenborough's long-beaked echidna. The creature, not seen for over six decades, was found in the Cyclops Mountains, a region plagued by illegal hunting and the sole habitat of this rare echidna.
Spanning nine challenging weeks, the daring expedition faced numerous obstacles, including malaria outbreaks, earthquakes, and treacherous terrain. Despite these hardships, the team's determination prevailed as they deployed more than 30 camera traps, ultimately capturing the elusive echidna on the final day of their adventure.
However, the newfound joy of rediscovery is tinged with concern, as the critically endangered status of the Attenborough's long-beaked echidna remains unchanged and it still lacks protection under Indonesian law. The expedition took a collaborative approach, engaging local partners such as Indigenous groups and Indonesian government organizations, in an effort to garner support for the conservation and research of the Cyclops Mountains.
Beyond the remarkable rediscovery of the echidna, the expedition yielded even more astounding findings. The researchers unearthed hundreds of previously unknown insect species, discovered at least two unidentified species of frogs, and even stumbled upon a new species of shrimp that resides both on land and in trees. These remarkable discoveries underline the immense biodiversity that thrives within the untouched wilderness of the Cyclops Mountains.
Scientists attribute the region's rich biodiversity to its unique geological origins. The Cyclops Mountains boast a complex and distinct geology, which has resulted in a diverse array of habitats, making it a hotbed for evolutionary processes that have shaped the ecosystem for millions of years.
Adding to the expedition's triumphs, the team also stumbled upon another rare bird species, Mayr's honeyeater. This sighting marks the first documented appearance of this particular bird species in over 15 years, rekindling hope for further exploration and discoveries in the area.
The 'Expedition Cyclops' not only witnessed the awe-inspiring rediscovery of long-lost species but also shed light on the urgent need for enhanced preservation efforts. With the critically endangered echidna acting as a symbol of the Cyclops Mountains' unique evolutionary heritage, the expedition has effectively raised awareness and generated funds to support future research and protection initiatives in the region.
As the world grapples with ongoing biodiversity loss, the discoveries made during the 'Expedition Cyclops' offer a glimmer of hope and reinforce the crucial role that these ancient landscapes play in safeguarding our planet's natural history.
Word Count: 408 words.
"Infuriatingly humble writer. Creator. Beer trailblazer. Internet lover. Hardcore communicator."