Italian Brown Bear Shooting Sparks Outrage – The Daily Guardia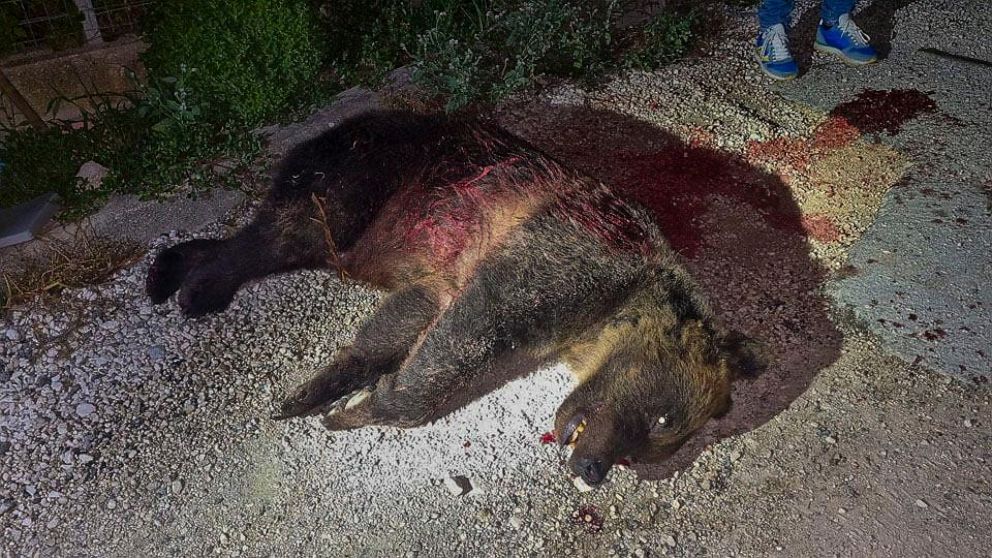 Title: Outrage in Italy as Beloved Brown Bear Amarena is Fatally Shot Near Village
San Sebastiano dei Marsi, Italy – In a devastating incident that has sent shockwaves across the nation, a beloved brown bear named Amarena was tragically killed by rifle shots on Thursday night. The incident has left the local community and conservationists in mourning, as Amarena was well-known for her peaceful demeanor and role in preserving the endangered Apennine brown bear population in central Italy.
Amarena's gentle strolls through nearby villages, often accompanied by her cubs, had made her a symbol of hope and conservation efforts. Considered a pillar for the protection of the species, her presence brought joy to the hearts of many residents in the area.
News of Amarena's death has roused national outrage, drawing condemnation from Italy's environment minister and animal rights advocates alike. Many express shock and sorrow over the senseless killing of a bear who played a significant role in the country's efforts to protect the marsican brown bear, which is currently at an elevated risk of extinction.
The individual responsible for the shooting justified his actions by claiming that he felt in danger when the bear entered his property. Authorities, however, are investigating the incident, evaluating whether the shooting constituted animal killing, and have seized the man's rifle as part of their inquiry.
Amidst the tragedy, concerns have arisen regarding the future of Amarena's two motherless cubs. Drones have been deployed to assist in the search for the vulnerable young bears, who are not yet self-sufficient and face a high risk without their mother's guidance and protection.
This incident has reignited the ongoing debate between bears and humans in Italy. Earlier this year, another brown bear was spared after fatally attacking a runner, leading to discussions on striking a balance between preserving wildlife and ensuring public safety.
Amarena's untimely demise deepens the heartbreak as her own offspring had already fallen victim to a tragic accident earlier this year when struck by a car. The nation had grown endeared to Amarena, even after her notorious escapades, like breaking into a bakery and indulging in cookies, which had captured the attention of the entire country.
As the investigation into Amarena's killing continues, many grieve the loss of a remarkable creature. The tragic incident serves as a stark reminder that more needs to be done to protect these endangered species and foster coexistence between humans and wildlife.
Word Count: 389 words
 "Infuriatingly humble travel fanatic. Passionate social media practitioner. Amateur writer. Wannabe problem solver. General food specialist."