The Daily Guardian: Luxury cruise ship finally freed in Greenland after being stranded with Covid-positive passengers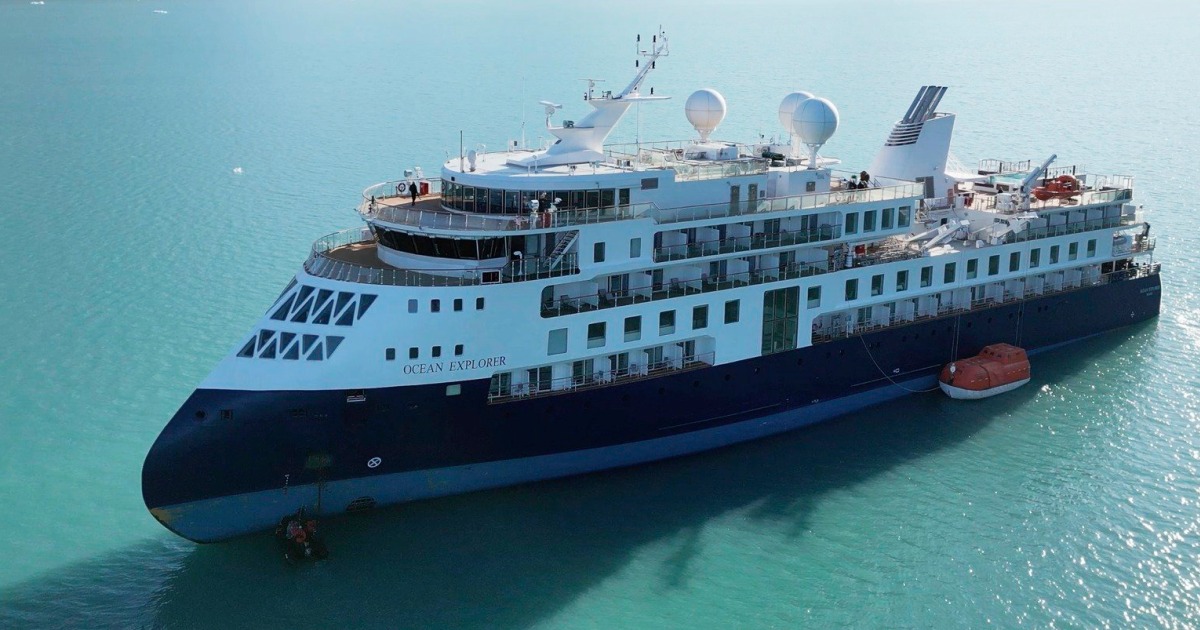 Luxury cruise ship MV Ocean Explorer has been successfully pulled free after running aground in Greenland. The incident took place in Alpefjord, located in the Northeast Greenland National Park, the world's northernmost national park. Fortunately, no injuries, pollution, or breaches were reported during the incident.
The ship, which had passengers from Australia, New Zealand, South Korea, UK, and the US, was freed by a fisheries research vessel belonging to the Greenland Institute of Natural Resources. Following the rescue operation, the passengers will be taken to a nearby port for damage assessment and will be flown back home.
Aurora Expeditions, the tour company responsible for the luxury cruise ship, has not yet released any comment regarding the incident. However, it is known that three passengers aboard the MV Ocean Explorer have tested positive for Covid-19 and are currently in isolation.
The ship is expected to head to Iceland for further assessment and repairs. Meanwhile, the Danish Maritime Authority has requested the police in Greenland to investigate the incident. An investigation will determine the cause behind the ship running aground and whether any laws were violated.
It is worth noting that dozens of cruise ships visit Greenland each year for sightseeing purposes. The Arctic region attracts numerous tourists due to its breathtaking landscapes and unique wildlife. The incident involving MV Ocean Explorer has raised concerns about safety protocols and the need for stricter regulations in the cruise industry.
The MV Ocean Explorer began its journey in Arctic Norway and was scheduled to return on September 22nd. The Joint Arctic Command, responsible for monitoring Danish sovereignty in the region, will closely monitor the situation and collaborate with relevant authorities to prevent similar incidents in the future.
As the luxury cruise ship safely continues its journey towards Iceland, the passengers and crew will undoubtedly reflect on their unexpected adventure in Greenland's pristine wilderness. The incident serves as a reminder of the challenges and risks faced by those exploring remote areas, emphasizing the importance of thorough planning and adherence to safety guidelines in the tourism industry.
"Hardcore web nerd. Twitteraholic. Analyst. Reader. Coffee guru. Travel ninja. Amateur troublemaker. Zombie geek."