Putin reveals Russias significant recruitment of volunteer soldiers alongside mobilized forces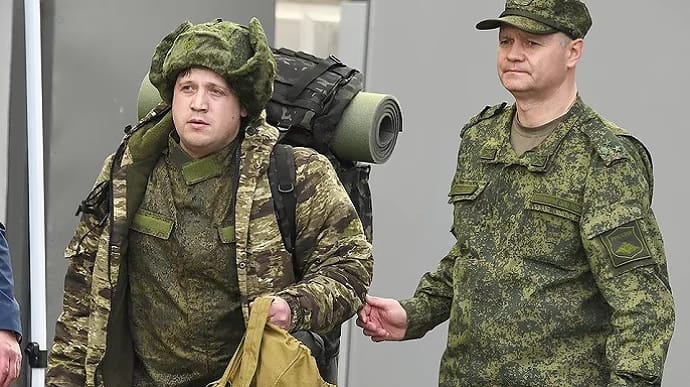 Title: Russian President Putin Announces Additional Mobilization Efforts Amid Rising Tensions with Ukraine
In a recent announcement, Russian President Vladimir Putin revealed that another significant number of Russians have voluntarily signed contracts to serve in the Armed Forces and volunteer units. This move comes as part of a larger partial mobilization effort, which has already seen 300,000 people being mobilized.
According to Putin, the number of people signing military service contracts continues to grow rapidly, with an estimated 1,000-1,500 individuals enlisting each day. This surge in volunteerism has exceeded initial expectations, as Putin previously stated that Russia would not mobilize more than 300,000 individuals.
It is worth noting that earlier media reports speculated Russia's plans to draft a staggering 1.2 million people, which Putin subsequently denied. However, despite Putin's earlier claim that the partial mobilization was over, the General Staff of the Armed Forces of Ukraine recently reported that Russia is covertly continuing to mobilize people.
This new announcement has raised concerns and cast doubt on the true intentions and scale of Russia's military mobilization efforts. Analysts and observers question how these newly recruited volunteers will impact the ongoing conflict in Ukraine, as tensions between Russia and Ukraine continue to escalate.
The situation in Ukraine remains critical, and it is crucial to stay informed about the latest developments in the region. To access real-time updates on the war in Ukraine, consider following Ukrainska Pravda on Twitter or extending support to their important work.
As the situation unfolds, it becomes increasingly pertinent to closely monitor the actions and statements made by both Russia and Ukraine. The Daily Guardian remains committed to providing accurate and timely coverage on this matter, ensuring our readers stay informed about the evolving crisis.