Irans President Warns Protesters on Anniversary of Mahsa Aminis Arrest: We Know What Will Happen to Them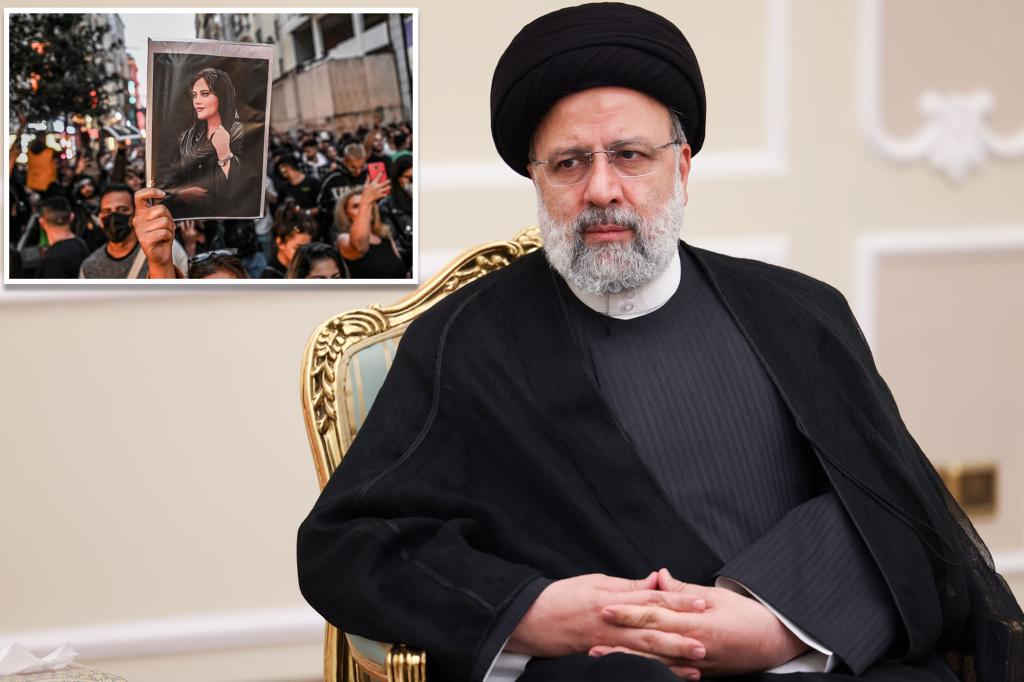 Title: Iranian President Warns Against Protests on Anniversary of Activist's Arrest
Subtitle: Ebrahim Raisi blames the West for exploiting protests following the death of Mahsa Amini in police custody
Date: [Today's Date] Source: The Daily Guardian
Iranian President Ebrahim Raisi issued a warning against protesting the country's regime on the eve of the one-year anniversary of Mahsa Amini's arrest, which led to widespread demonstrations throughout Iran. Raisi, in his statement, blamed the West for fueling the uprising and accused them of using Amini's death as a tool for waging a "hybrid war" against Iran.
Downplaying the death of Mahsa Amini as an "incident," Raisi denounced the protests that advocated for women's freedom. The Tehran government has taken precautionary measures, including the establishment of checkpoints, disruptions in internet access, and purging supportive professors from universities, in preparation for possible protests on the anniversary.
Coinciding with these events, the Biden administration recently unfroze $6 billion in Iranian assets as part of a broader agreement to secure the release of five American detainees. However, Secretary of State Antony Blinken emphasized that the funds can only be used for humanitarian purposes.
Responding to the unfreezing of assets, President Raisi stated that the money would be used for the needs of the Iranian people, as determined by the Iranian government. While the funds were unfrozen, it is important to note that they are subject to strict controls to ensure they are utilized solely for humanitarian purposes.
The anniversary of Mahsa Amini's arrest serves as a reminder of the lingering tensions between the Iranian government and its citizens, particularly those advocating for human rights and freedom of expression. Raisi's warning against protests highlights the regime's concerns regarding potential unrest and an exerted effort to maintain control.
As the anniversary approaches, it remains to be seen whether Iranian citizens will heed President Raisi's warnings or continue to demand justice for Mahsa Amini and advocate for their rights. The circumstances surrounding Amini's death have sparked a national conversation about police brutality and the need for systemic reforms within the country.
The Daily Guardian will continue to monitor the situation and provide updates on any developments that may arise.
 "Infuriatingly humble travel fanatic. Passionate social media practitioner. Amateur writer. Wannabe problem solver. General food specialist."