Macrons Address to the Nation Amidst Rising Antisemitic Acts in France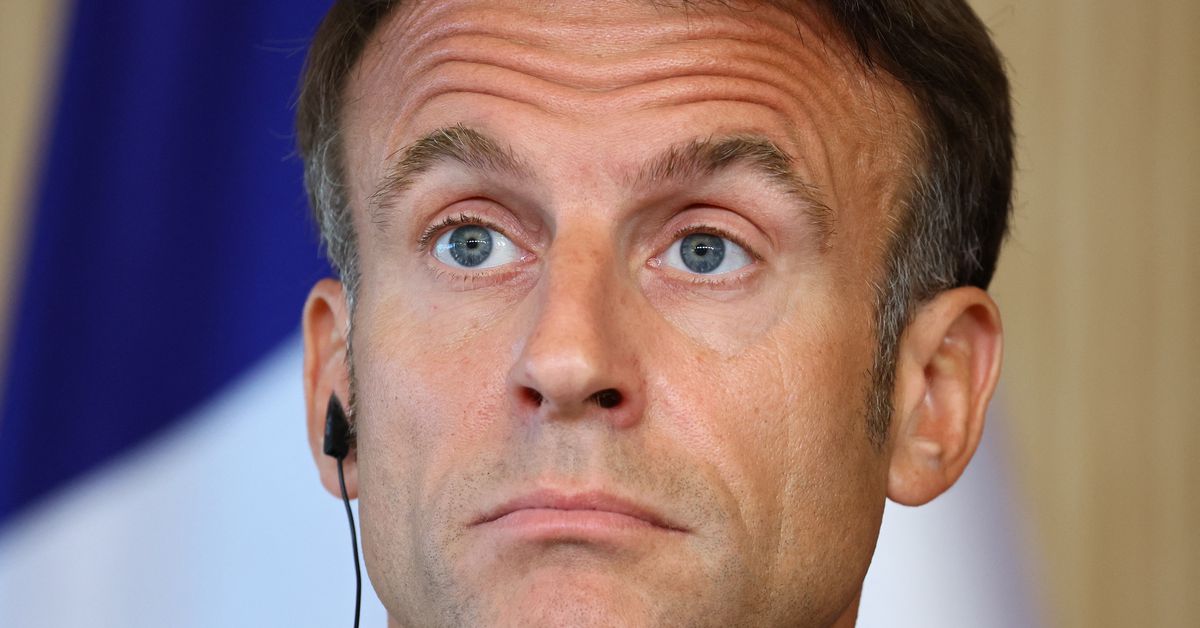 Title: President Macron Urges Unity Amid Rising Antisemitism in France
President Emmanuel Macron is set to deliver a televised address tonight at 8pm (1800 GMT), calling for unity and urging the nation to prevent the spillover of the Israeli-Palestinian conflict into France. This move comes as the country has witnessed a surge in antisemitic acts following the recent Hamas attacks in Israel, which tragically claimed the lives of over 1,300 people.
France has experienced a concerning rise in antisemitic incidents, ranging from vandalism with swastikas to insults, threats with weapons, and even a drone flying over a Jewish place of worship. In response, the French government has allocated 10,000 police officers to protect approximately 500 sites across the country extensively.
While no specific terrorist threats targeting France's Jewish community have been identified by intelligence services, it is cautioned that the danger could arise from individuals rather than organized groups. In an effort to maintain peace and security, pro-Palestinian protests scheduled for Thursday have been banned. However, authorities anticipate that some demonstrations may still take place in disregard of the prohibition.
Amidst the turmoil, Esther, the grandmother of a missing 12-year-old French citizen trapped in Israel, has made a heartfelt plea to President Macron for assistance in ensuring the safe return of her grandchild. This personal appeal further emphasizes the critical need for unity and action to address the escalating antisemitism threatening the lives and well-being of the Jewish community.
The increase in antisemitism has also driven more Jews to leave France for Israel in recent years. Faced with rising hatred and discrimination, individuals and families have sought refuge in a place where they can live their lives without fear of persecution.
President Macron's address tonight aims to galvanize the nation and mobilize efforts towards combating antisemitism at its roots. By calling for unity in light of the Israeli-Palestinian conflict and emphasizing the importance of safeguarding religious freedoms, Macron seeks to prevent further deterioration of the situation, reassuring the French population that their government is committed to their safety and well-being.
The Daily Guardian will continue to closely follow the developments in France and provide updates on President Macron's televised address as it unfolds.
"Pop culture advocate. Troublemaker. Friendly student. Proud problem solver."