Lawmakers Call on Biden Administration to Address Growing Pro-Hamas Demonstrations on College Campuses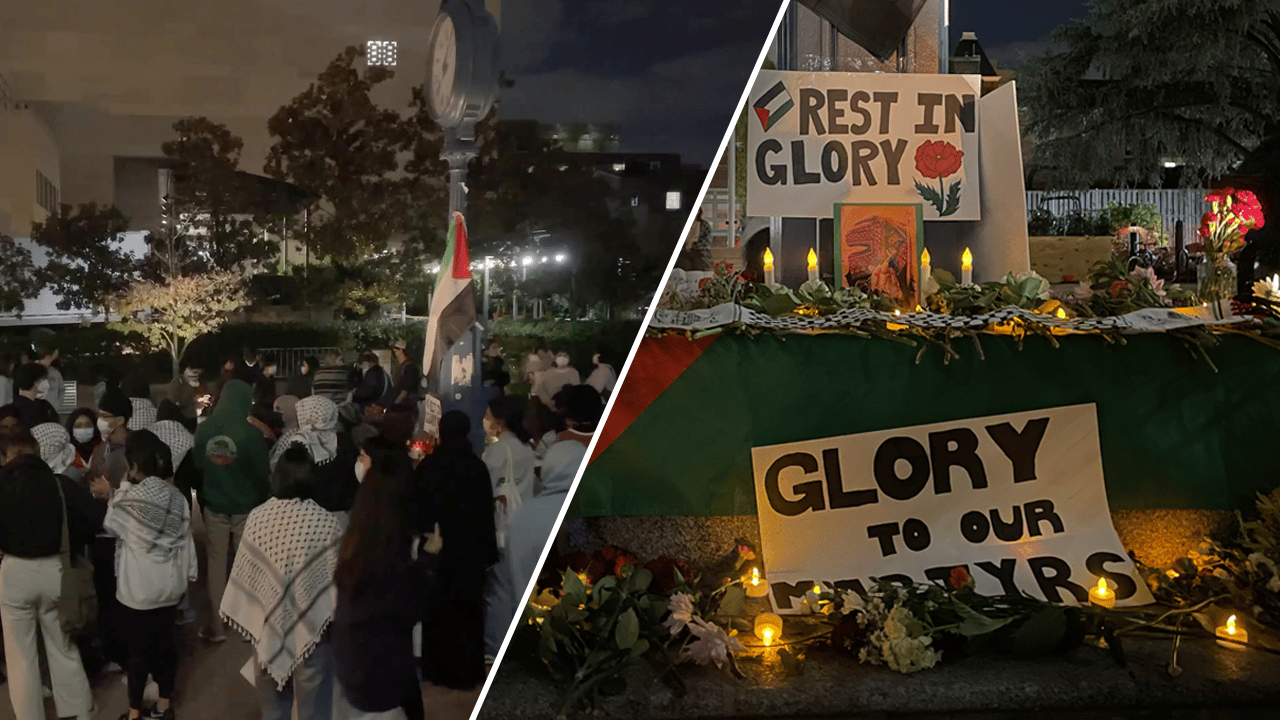 Dozens of Lawmakers Call for Department of Education to Address Anti-Semitism on College Campuses
In a recent development, numerous lawmakers have come together to urge the Department of Education (DOE) to take immediate action against the rising incidents of anti-Semitism on college campuses across the country. The lawmakers, who have been disturbed by the increasing support for Hamas terrorists among student groups, are demanding that Secretary of Education Miguel Cardona step in and address this worrisome trend.
The letter, which was authored by Representative Tim Walberg and signed by 43 lawmakers, strongly condemns student groups that have been openly endorsing and celebrating terrorist attacks by Hamas. It highlights the urgent need for universities to acknowledge and confront this issue instead of remaining silent, as it poses a serious threat to the safety and well-being of Jewish students.
The letter also points out that various chapters of Students for Justice in Palestine at universities nationwide have been spreading a narrative that portrays Israel as the aggressor and Hamas as freedom fighters. Such perspectives diminish the severity of terrorist acts committed by Hamas and fail to recognize the legitimate concerns for Israel's security.
Furthermore, the lawmakers call upon the Biden administration to visit these universities and directly address the growing crisis of anti-Semitism. The recent attack by Hamas in Israel resulted in casualties and even took American citizens as hostages, underscoring the urgent need for action and intervention.
It is notable that the DOE has not yet responded or commented on the lawmakers' request. However, as incidents of anti-Semitism continue to escalate on college campuses, it is imperative that the Department of Education takes swift and decisive action to protect Jewish students and uphold the principles of tolerance, respect, and safety for all.
In conclusion, the call by lawmakers for the DOE to tackle anti-Semitism on college campuses is gaining momentum. With dozens of representatives expressing their concerns over student groups supporting Hamas terrorists, the letter emphasizes the need for universities to break their silence and address the issue at hand. The demand for the Biden administration to intervene and visit these schools further illustrates the gravity of the anti-Semitism crisis. As the nation awaits the Department of Education's response, the urgency to protect Jewish students and foster an environment free from hate remains paramount.
 "Infuriatingly humble travel fanatic. Passionate social media practitioner. Amateur writer. Wannabe problem solver. General food specialist."