Breaking News: Egyptian President Pardons Rights Activist Patrick Zaki and Lawyer Mohammed al-Baqer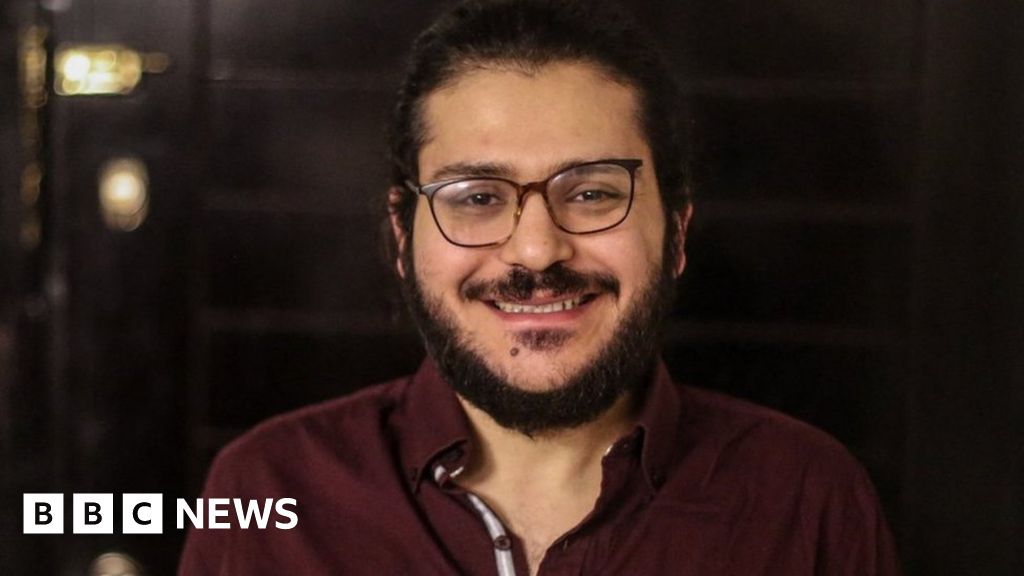 Title: Imprisonment of Baqer and Patrick Sparks Outrage, Highlights Need for Ongoing Human Rights Efforts in Egypt
In an alarming development, the imprisonment of Baqer and Patrick, two prominent human rights activists in Egypt, has sparked widespread outrage among the international community. Their detention for simply advocating for a more just society has been deemed as a flagrant violation of basic human rights.
This simmering controversy caught the attention of millions when a tweet from an influential figure brought the injustice of their incarceration to the forefront. The tweet condemned the Egyptian government's disregard for freedom of expression and the right to peaceful protest. The support and solidarity expressed by this influential figure, whose identity remains undisclosed, further intensified the global call for justice in this case.
Amidst mounting pressure from human rights organizations and diplomatic efforts, news of Baqer and Patrick's eventual pardon has ignited a sense of relief. Their release is seen as a small but significant step towards justice in a country where political prisoners continue to languish behind bars. This important development has revitalized hopes for the immediate release of thousands of individuals currently detained throughout Egypt for political reasons.
The turmoil surrounding Baqer and Patrick's case emphasizes the pressing need for ongoing efforts to protect and promote human rights. It serves as a solemn reminder that the fight for justice and equality can expose activists and human rights defenders to insurmountable challenges and grave risks. Activists in Egypt, in particular, confront a hostile environment that often seeks to stifle any opposition and suppress calls for reform.
These recent events have reignited conversations concerning the dire state of human rights in Egypt. Advocacy groups and prominent figures across the globe have called for urgent action to ensure the release of all those unjustly imprisoned for their political beliefs. The international community must stand together in solidarity, exerting diplomatic pressure, and condemning any form of violation of human rights.
Moving forward, it is imperative for governments and individuals alike to remember that safeguarding and promoting human rights should never be a negotiable aspect of any society. As Baqer and Patrick's case has demonstrated, challenges and risks faced by activists in Egypt are emblematic of a much larger global struggle to defend the fundamental values of liberty, equality, and justice.
In conclusion, the imprisonment of Baqer and Patrick has triggered a wave of outcry and condemnation from human rights advocates worldwide. As their release is greeted with relief, it serves as a vital reminder of the ongoing fight for justice in Egypt and the unyielding commitment required to protect and promote human rights.
"Pop culture advocate. Troublemaker. Friendly student. Proud problem solver."