Back-to-School Tech Guide – The Daily Guardian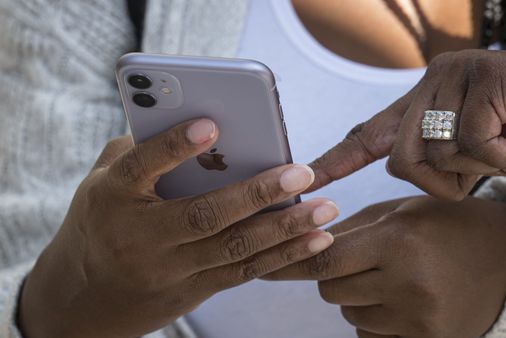 Title: Prepare Your Gadgets for the School Year: Tips for Parents and Students
Subtitle: Ensure Smooth Learning with Smart Tech Practices
In today's digital age, a new school year means more reliance on technology. To ensure a smooth and efficient learning experience, parents and students are encouraged to prepare their gadgets in advance. Here are some essential tips to consider:
1. Device Compatibility: Any off-the-shelf PC, Mac, iPhone, or Android phone will suffice for students. These devices offer a range of educational tools and applications.
2. Backup Essentials: It is crucial to back up all data on smartphones. iPhones can be easily backed up to Apple iCloud, while Android users can utilize Google Drive for this purpose. Moreover, Amazon Prime subscribers can benefit from unlimited full-resolution backups of smartphone photos using the Amazon Photos app.
3. Proceed with Caution: Be cautious when deleting old photos, as they may disappear from the cloud as well. Double-check your backups before removing any cherished memories.
4. Cloud-based Solutions: Consider subscribing to cloud-based services like Carbonite or Dropbox for backing up important files on PCs. These services offer convenient storage options for students to access their documents from anywhere.
5. Digital Transformation: Streamline your paperwork by using useful apps like Adobe Scan. This app allows you to convert photographed documents into digital text files, saving time and effort.
6. Transcribing Made Easy: Google's Pixel users can take advantage of the Google Recorder app, which transcribes audio recordings into text. Alternatively, Microsoft Word offers a voice transcriber feature that captures lectures effectively.
7. Microsoft Office Accessibility: Many educational institutions provide students with free access to the cloud-based version of Microsoft Office. Make the most of these resources for seamless communication and collaboration.
8. Simplify Password Management: To prevent the stress of remembering various passwords, consider using password manager programs such as 1Password or NordPass. These tools ensure secure access to your accounts without the hassle of memorization.
9. Strengthen Security: Safeguard your devices from potential malware threats by investing in reputable antivirus software like Norton. Regularly updating your software will also help patch any security vulnerabilities and ensure optimal performance.
As the new school year approaches, it is essential to embrace the potential of technology. By following these tips and integrating smart tech practices, parents and students can embark on a successful learning journey with confidence.
Word Count: 369 words.
"Pop culture advocate. Troublemaker. Friendly student. Proud problem solver."