Young doctor wanted in antipodes for 6,000 euros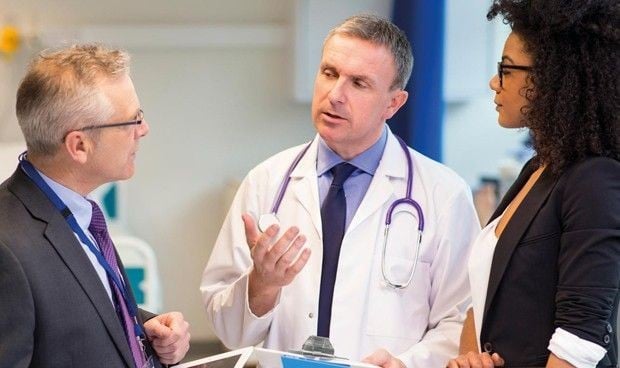 In Spain's antipodes, on the other side of the world, they need doctors. New zealand As professionals face acute shortage More than half are expected to retire in the next ten yearsAccording to the Royal New Zealand College of General Practitioners. This happens in a country that relies heavily on foreign doctors. Up to 40 percent come or have been trained in other countries.
The demand for young doctors is generalized across all specialties, but is particularly pronounced General Medicine, General Surgery, Obstetrics and Gynecology, Psychiatry, Orthopedics and Radiology. In addition, salary is one of the main claims of moving to this country. Average salary as per BMJBetween 85,000 and 145,000 New Zealand dollars, which translates into Range between 4,000 and 6,900 euros per month (Calculated in twelve payments).
In terms of working hours, junior doctors work between 40 and 65 hours, while senior doctors do around 40. Mikel AdamThe managing director of Triple 0 Medical Recruitment, one of New Zealand's employee recruitment companies, argues that the feedback they receive from doctors coming from other countries is " The balance between work and social life is a real thing".
---
"There are doctors who have come for six months and have lived and secured a place in a training program"
---
For this reason, he assured that "there are doctors who have come and stayed for six months and have won a place in a training program." In the case of New Zealand. United Kingdom and Ireland are the main emitters While much of their training has been taught on the islands.

Rural environment demands doctors
Urban centers are the most sought after locations by foreign doctors. However, It is in a rural environment where there is a high demand for professionals. According to Adam, "Our small cities welcome autonomy to work because of autonomy.
Therefore, these places are ideal for lovers. Adventure, a more comfortable lifestyle and open air.
Recruiters are looking for doctors who are actually committed to moving to New Zealand, either short-term or permanently. For those families, all members should accept this idea.
Candidates have to register on the website of the Medical Council of New Zealand and later Can apply directly in hospitals or go through medical recruitment agency, Which can help the process in general, which takes longer in time.
Interviews are usually conducted by phone or Skype, although candidate attendance in New Zealand may be required at more advanced levels of the recruitment process.
---
Although it may include statements, data, or notes from health institutions or professionals, the information contained in medical writing is edited and prepared by journalists. We recommend that the reader be consulted with the health service for any health related questions.
"Wannabe troublemaker. Pop culture fanatic. Zombie nerd. Lifelong bacon advocate. Alcohol enthusiast. Tv junkie."