Week 6 NFL Power Rankings – The Daily Guardian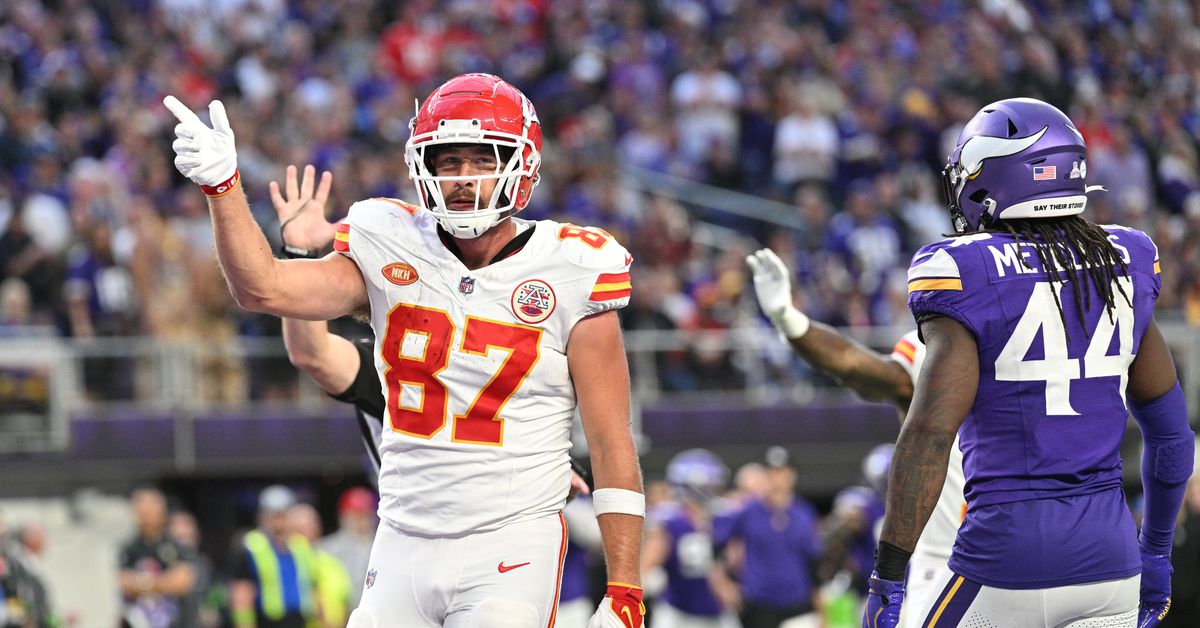 Travis Kelce's injury scare had fans fearing the worst for the Kansas City Chiefs, but they managed to avoid the doomsday scenario and secure a win. The San Francisco 49ers continue to maintain their top rank as the best team in the league.
The Philadelphia Eagles impressed fans with tight end Dallas Goedert's standout performance. However, the Miami Dolphins could be a break for the Chiefs if they don't have to face De'Von Achane.
In disappointing news, the Buffalo Bills failed to deliver for their pro-Bills crowd at the Tottenham Hotspur Stadium. On the other hand, the Detroit Lions proved their legitimacy as a team with a strong showing.
The Dallas Cowboys caught attention not only for their game but also for George Kittle's T-shirt choice. Meanwhile, there were mixed feelings about Lamar Jackson being named PFF's top quarterback for Week 5.
The Jacksonville Jaguars regained their momentum after a successful trip to London. However, the Seattle Seahawks, despite being on a bye week, received little attention lately.
J.C. Jackson's highlight in Los Angeles was unfortunately being 'Mossed' by Justin Watson. On a positive note, Joe Burrow showcased his superpowers for the Cincinnati Bengals.
The Tampa Bay Buccaneers had a bye week, while the Cleveland Browns boasted the best defense statistically in the NFL. The New Orleans Saints proved that Derek Carr is not used to beating the Patriots.
Cooper Kupp made a return for the Los Angeles Rams and continued to impress. The Ravens-Steelers game proved to be its usual peculiar self. Additionally, DeAndre Hopkins and Ryan Tannehill established a strong connection for the Tennessee Titans.
The Indianapolis Colts surprised everyone as one of the season's dark horses. The Houston Texans lost after taking the lead late in the game. Contrary to popular belief, the Atlanta Falcons' fans were not booing field goal decisions.
The Minnesota Vikings couldn't blame their loss on the officials, and the Washington Commanders wished they were on a bye week. The Green Bay Packers faced questions about their backup quarterback, Jordan Love.
The New York Jets continued to struggle, while Iowa State's Breece Hall continued to impress. The Las Vegas Raiders made a heads-up play with Marcus Peters, and the Arizona Cardinals remained competitive despite expectations.
The Chicago Bears benefited from having D.J. Moore on their bench. In other news, the New England Patriots kicked off the Bill Belichick Farewell Tour. Daniel Jones of the New York Giants faced challenges from his offensive line.
Lastly, the Denver Broncos aim to solve their problems by Thursday, and the Carolina Panthers struggle alongside Frank Reich.
"Hardcore web nerd. Twitteraholic. Analyst. Reader. Coffee guru. Travel ninja. Amateur troublemaker. Zombie geek."