The UK will provide an additional £16 million in humanitarian aid to Ukraine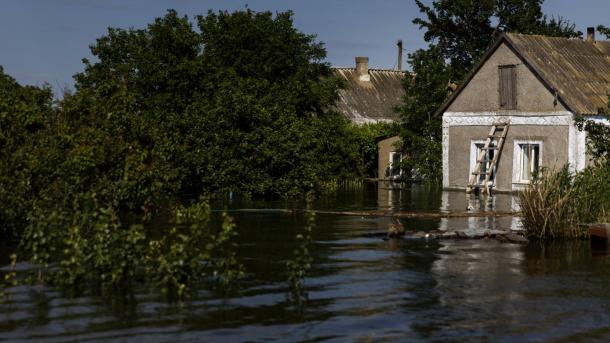 Istanbul
AA – The British Foreign, Commonwealth and Development Office (Foreign Office) announced on Saturday that it would allocate an additional £16 million in humanitarian aid to Ukraine for the floods caused by Destruction of the Nova Kakhovka Dam.
in press releaseThe office reported that floods and "ongoing Russian attacks" affected 42,000 people in the Kherson region in south-east Ukraine, noting that the new support comes on top of the previous £220m which "allows partners, such as the Ukrainian Red Cross" to help with the evacuation. civilians affected by the floods.
The office noted that the UK-led Partnership Fund for Resilient Ukraine had delivered "two specialized rescue boats, search and rescue equipment and trauma medicine" to the Kherson authorities "to assist in rescue operations." Ukraine.
"The funding will support relief organizations active in the area" and "help respond to the ongoing impacts of the floods, including waterborne infectious diseases, loss of livelihoods, and landmine hazards."
According to the office, the additional aid consists of "£10m to support the Red Cross Movement, £5m to the UN Office for the Coordination of Humanitarian Affairs (OCHA) and £1m to the International Organization for Humanitarian Migration (IOM)" for the UN.
The office also noted that Britain would also provide a package of "rescue boats, water filters, pumps and shoes to help Ukraine's state emergency services deal with the continuing effects of the floods," and explained that "the equipment is expected to start arriving in Ukraine next week."
"Pop culture advocate. Troublemaker. Friendly student. Proud problem solver."