Elgoibartarra Engineering AVS opens its capital and includes the Basque Fund Talde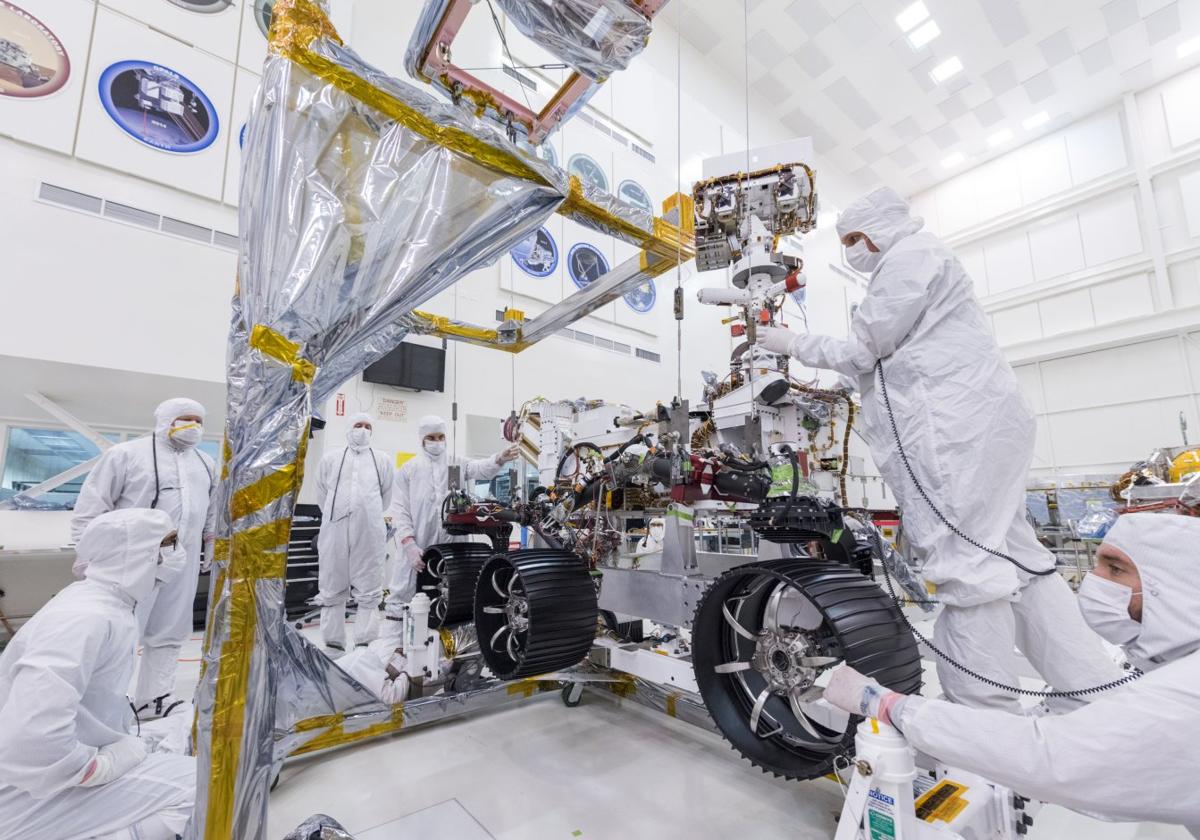 Added Value Solutions (AVS), an engineering company from Elgoibartar that walks steadily in complex areas such as the aerospace sector (its solutions are today on Mars), fusion equipment or particle accelerators, is facing a major change in its history and opens its capital, for the first time in 17 years of Age, to establish a partner. This is not just a traveling companion, but Talde, also from the Basque Country, a pioneer in Spain in the private equity sector and who signed the capital increase of the company led by Miguel Ángel Carrera, which he entered as financial support for his minority shareholding status.
He was also able to confirm DV From solvent sources, Talde's contribution will be fully used to finance the growth of engineering, which has one of the most important growth drivers in the aerospace sector. With contracts in place with organizations such as NASA, the European Space Agency (ESA) or its Indian counterpart (ISRO) and with reputable operators such as Airbus, Thales and OHB, today this sector contributes half of its income, although AVS plans they are going by raising that percentage to 70 %.
Talde is a company specializing in alternative investments, especially in Spanish SMEs, which it supports in the design and implementation of strategic plans primarily focused on growth. In this case, the role of the Biscayan director is eminently financial, as management and strategy remain in the hands of the AVS founders, who control the majority of the capital.
Talde has participated in more than 160 operations of this kind throughout its history. The group currently manages more than €370m, aimed at both private equity and private debt, with a further €150m in fundraising phase for new private debt and real estate strategies.
Its investor base includes institutional players (pension funds, EPSV, insurance companies, mutual funds) and important family business groups in the Basque Country.
From Gipuzkoa to Mars

It should be remembered that Elgoibartarra has designed and built some elements of the famous probe (from the US space agency), such as the robotic arm that collects samples of the soil of the Red Planet, and that it has developed several subsystems for missions to the moon.
With offices in the United Kingdom, the United States and more recently France, AVS develops platforms and software for private satellites and is one of the companies where engineering from Elgoibartarra has gained positions in the international race in recent years.
The company, which has always defined what it does as "complex things operating in more complex environments," was recently chosen by Virgin Orbit as its sole supplier of ground-based refueling and control systems for its rockets. In this way, he will be the one to put Richard Branson's small satellites into orbit.
 "Future teen idol. Hardcore twitter trailblazer. Infuriatingly humble travel evangelist."