The National Statistical Institute gives social value to the electoral list to help identify missing persons: Sergio Bernal Rojas, Quintana Roo executive member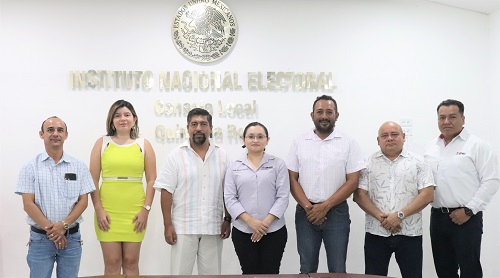 Within the framework of the regular session of the local council's local control committee, teacher Sergio Bernal Rojas, executive member of the local council of the National Institute of Statistics of Quintana Roo, introduced the member of the Federal Voter Registry, Yesenia Marlin Polanco Dzul, to the representatives. The political parties that make up this committee.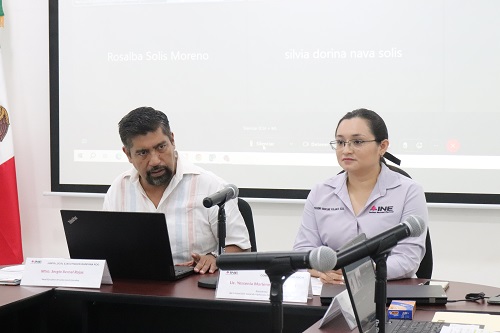 In the same vein, use the space to report on the results of agreements to identify people through the biometric method and collaborate to locate missing persons. Therefore, he stressed that the National Electoral Institute (INE) has assumed its social responsibility to assist various institutions at the federal and local level to search for missing persons and identify missing persons. The foregoing, in accordance with the provisions of the Political Constitution of the United Mexican States (CPEUM) and the General Law for the Protection of Personal Data Retained by Obligated Persons (LGDPPPSO) and applicable regulations.
He stressed that in addition to the political-electoral rights of citizens to request registration in the electoral register, update their registration status and obtain their voting card through which they can exercise their right to vote, this practice allows them to give social value to the electoral register, so that society can be compensated for The trust he places in the National Electoral Institute to submit his data to obtain his voting credentials and to be recognized as the primary means of identification for Mexican citizens.
In this regard, it reports that the number of missing and unidentified persons has increased in Mexico and that, according to data from the National Committee for the Search for Persons (CNBP), from December 1, 2006 to June 6, as of 2023., 1 94,930 persons have been reported Missing and missing.
INE performs the location through Automated Fingerprint Identification System (AFIS) and Automatic Biometric Identification System (ABIS).
Destroying credentials in accordance with Article 142 of the General Law for Electoral Institutions and Procedures.
Immediately thereafter, the procedure for withdrawal and destruction of undelivered due to reprinting, inconsistent, and attached to the individual application and reprinting forms of voting credentials was carried out. Similarly, from voting credentials returned by citizens or by third parties.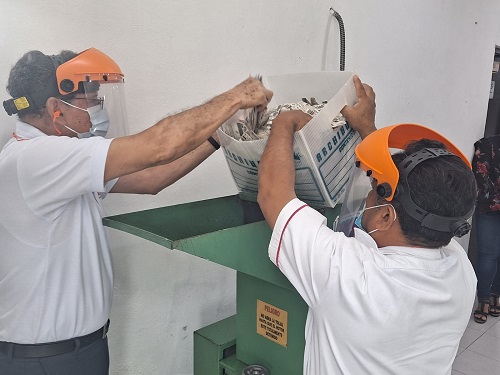 Accreditation forms have been verified and destroyed, the product of application of the procedure, both physically and personally.
In this sense, a total of 24 thousand 202 credentials were destroyed throughout the country; in Federal District 01: 6 thousand 210; Federal Electoral District 02: 5 thousand 192; In Zone 03 8000834 and in Zone 04: 3000 966 credentials.
 "Future teen idol. Hardcore twitter trailblazer. Infuriatingly humble travel evangelist."