Strange passage of a US Coast Guard vessel through the Taiwan Strait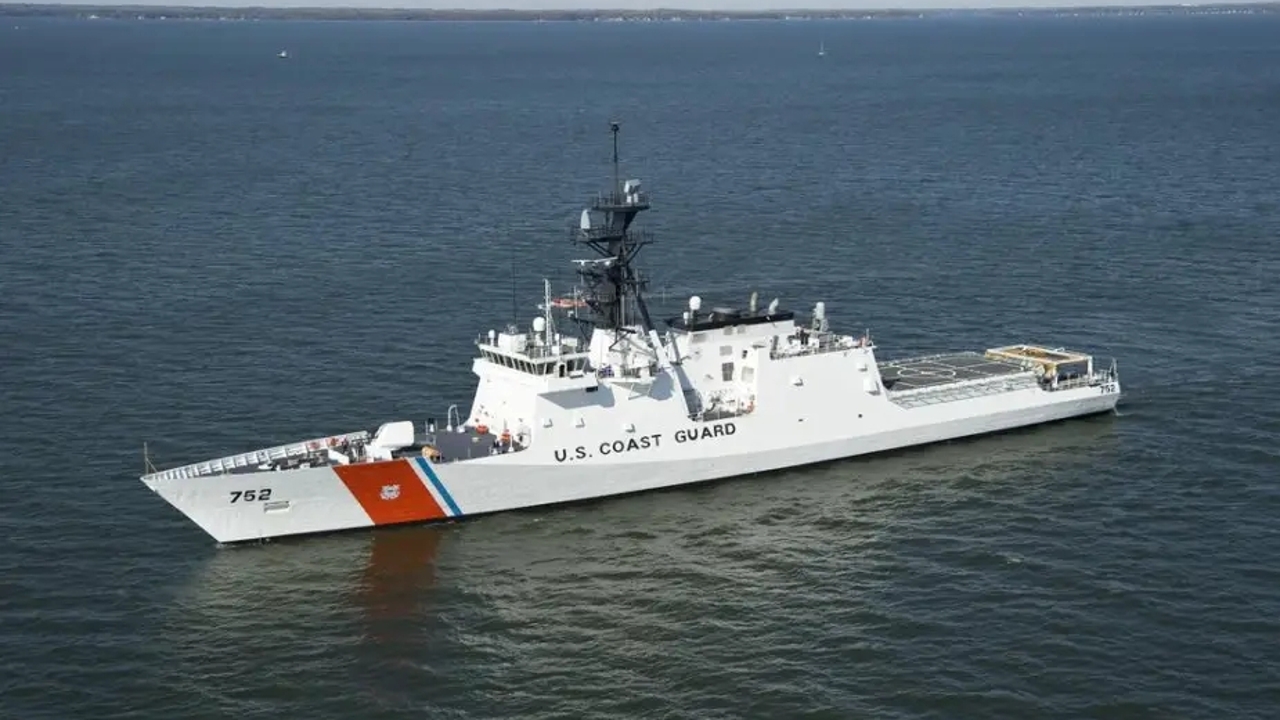 After the visit of the United States Secretary of State, Anthony Blinkenfor China, not only for a thaw in diplomatic relations between Washington and Beijing Joe Biden deviated from the text after deleting its Chinese counterpart, Xi Jinpingfor a "dictator". The US Coast Guard also took a step that angered the Asian giant.
Just 24 hours after Blinken left Beijing, he was USCGC Stratton (WMSL 752) Crossed the Taiwan Strait, which is one of the hottest regions at the moment. In a statement released Thursday, the US Seventh Fleet reported that this "legend" national security ship "made a routine transit" through the Taiwan Strait through "waters where freedoms of navigation and overflight on the high seas are in accordance with international standards".
However, the Chinese Coast Guard described "public propaganda" Stratton's transit through the Taiwan Strait and he claimed that Chinese coast guard vessels followed the ship throughout the voyage. According to a statement compiled by the Associated Press, "China's coast guard will strengthen law enforcement patrols in waters under Chinese jurisdiction and resolutely protect national sovereignty, security, maritime rights and interests."
And they insisted from Washington on this strange passage of the Stratton River alone through the 180-kilometer strait separating China from Taiwan, "The ship has passed through a passage of the strait beyond the territorial sea of ​​any coastal state." The US Seventh Fleet stated, "Stratton's transit through the Taiwan Strait demonstrates the US commitment to the freedom and openness of the Indo-Pacific region."
United States Army Fly, transport and operate anywhere permitted by international lawthey insisted.
In the same vein, the Taiwanese Ministry of Defense indicated – according to the Associated Press – that the American ship crossed the strait from south to north, and that the military monitored the surrounding waters and atmosphere and concluded that the situation was "normal."
We must remember that China has stepped up its military activities around Taiwan In recent months, amid deteriorating relations between the United States and China, the island of Formosa has reported almost daily Chinese military activities in the strait, most recently on Wednesday, when five warships and 19 Chinese aircraft were discovered by Taipei. in her neighborhood.
This is USCGC Stratton.
According to the Navyrecognition niche page, the "USCGC Stratton" is "a formidable United States Coast Guard cutter that boasts some Great specifications and capabilitiesOn the Internet, they describe the ship as very versatile and suitable for various tasks. With a displacement of 4,500 tons and a length of 418 feet, she is a mission ship designed for various missions. Its beam reaches 54 feet and it has a draft of 22.5 feet, which allows it to navigate at various depths."
In addition, the Stratton is powered by three Caterpillar 3512B diesel generators. The Coast Guard vessel uses a "diesel and gas combined propulsion system." Further, the site gives more specifications, about "two MTU 20V 1163 diesel engines with a combined power of 7400 kW and a powerful 22 MW LM2500 gas turbine engine, allowing it to reach speeds in excess of 28 knots (51.86 km/h) and they concluded that "these The impressive speed, which is about 52 km/h or 32 mph, allows the ship to quickly respond to emergencies and cover great distances."
"Pop culture advocate. Troublemaker. Friendly student. Proud problem solver."