Spartan Stadium Alcohol Sales Approved for Fall by Board of Trustees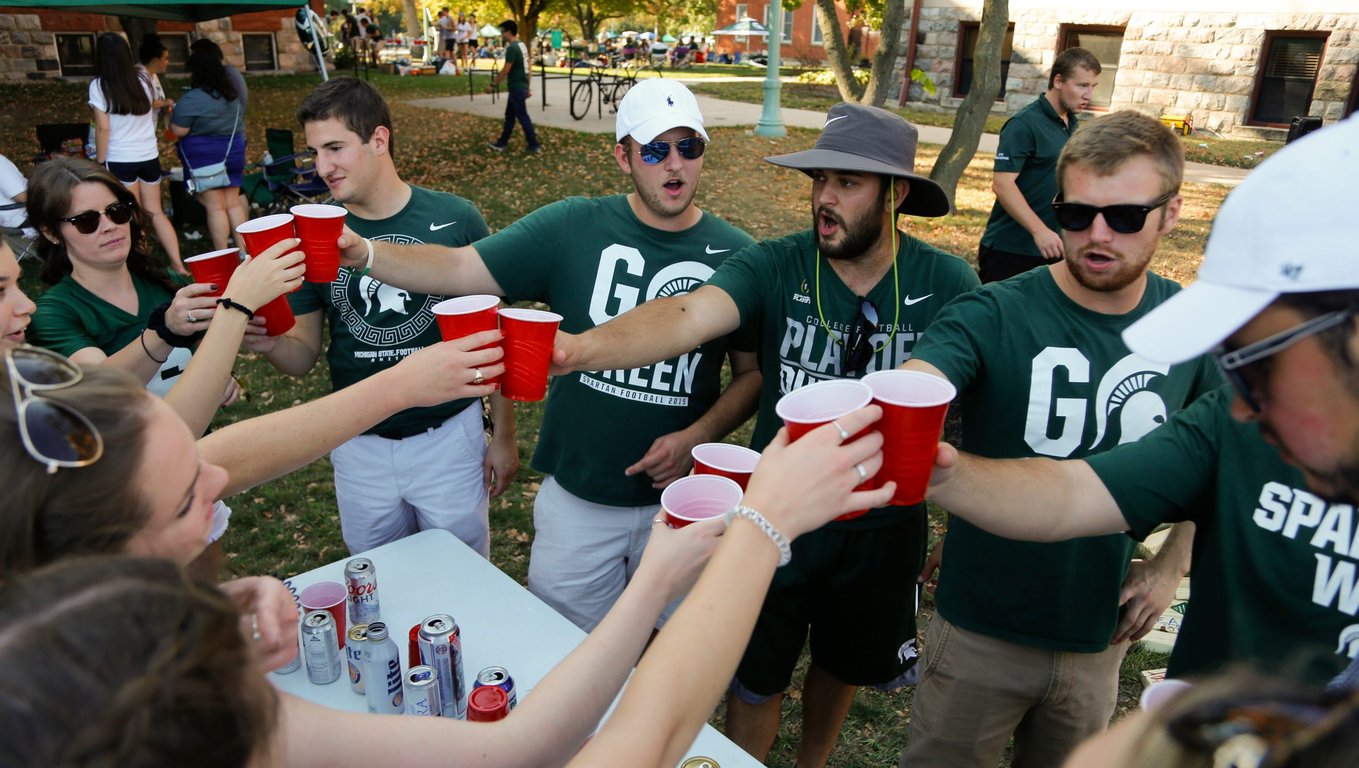 Title: Michigan State University Approves Alcohol Sales at Spartan Stadium to Enhance Fan Experience
The Michigan State University (MSU) trustees have unanimously given the green light to the sale of alcohol at Spartan Stadium. With the aim of providing fans with a comprehensive range of amenities when they visit other Big Ten stadiums, the administration will soon kickstart the license application process through the Michigan Liquor Control Commission. If all goes well, state licenses are expected to be obtained in time for the home games in September and October.
Restricting sales to two beverages per person, alcohol will be made available at the stadium one hour before football matches, with sales ending five minutes before the conclusion of the third quarter. It is estimated that approximately 12,000 beverages will be sold per game, generating an estimated revenue of $250,000. This revenue will contribute to enhancing and upgrading Spartan Stadium.
To efficiently handle alcohol sales, the university plans to employ 60 to 80 new stadium staff members. Additionally, the MSU police presence will be augmented as required to ensure safety and security during matches.
By approving the sale of alcohol, MSU joins the majority of Big Ten universities, with only four schools refraining from offering alcohol at football venues. The decision aligns with the Michigan Legislature's recent approval to allow alcohol sales at public university stadiums and sports arenas.
Interim MSU President Teresa Woodruff highlighted that schools within the Big Ten that have embraced alcohol sales have experienced a decline in alcohol-related incidents, based on available data. Thus, the move not only serves as a financial boost for the university but also contributes positively to fan safety and overall game-day experience.
However, obtaining a state liquor license may take several weeks or even months, and it is unlikely that MSU will have the license in time for their first two home games. Nevertheless, the university remains committed to finalizing the necessary paperwork as expediently as possible.
The revenue generated from alcohol sales will be distributed among various university departments. Athletics, student life and engagement, culinary services, and health and well-being are among the areas that will benefit from this revenue sharing arrangement.
With the approval of alcohol sales at Spartan Stadium, MSU is poised to provide its fans with an enhanced experience during football games, while aligning itself with prevailing trends within the Big Ten conference.