Ryan Day Voices Passionate Address after Victorious Match against Notre Dame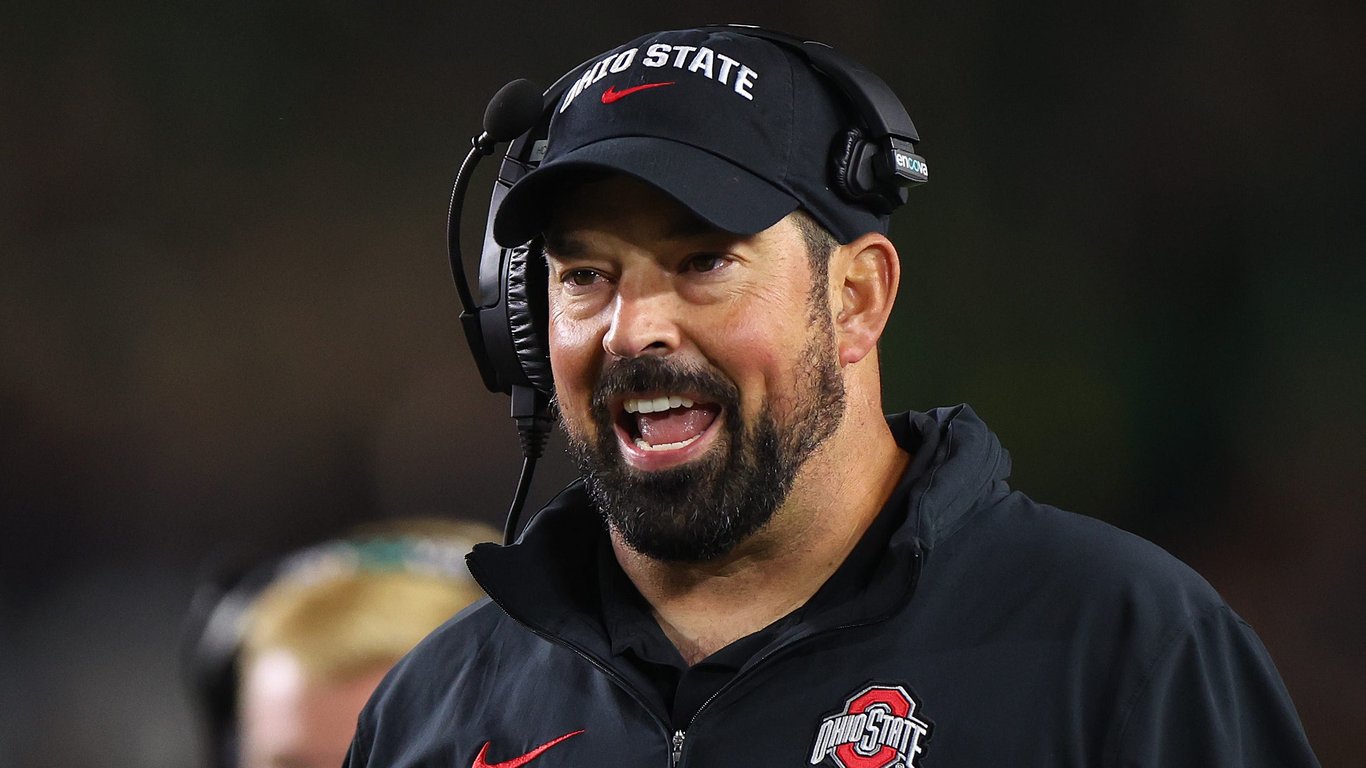 Title: Ohio State Head Coach Ryan Day Responds to Doubters in Thrilling Victory against Notre Dame
In a thrilling last-second win against Notre Dame, Ohio State head coach Ryan Day had some choice words for those who doubted his team's abilities. Specifically targeting former Notre Dame head coach Lou Holtz, Day called out comments made about Ohio State's lack of physicality during the game.
Expressing disbelief over Holtz's remarks, Day fiercely defended his team's toughness. He emphasized the pride of being from Ohio, highlighting the Buckeyes' mentality of facing the world with resilience.
Day credited his team's unwavering toughness as the key to their comeback victory at the notoriously competitive Notre Dame Stadium. Throughout the game, the Buckeyes faced constant questioning and criticism, putting their mental and physical fortitude to the test.
In a show of love and support for his players, Day acknowledged the immense pressure they face and stressed the importance of overcoming adversity. He commended their unwavering determination and perseverance in the face of doubt and criticism.
For Day, the win against Notre Dame is not just any victory; it represents a special and significant moment for the program and the state of Ohio. It proves that Ohio State football remains a force to be reckoned with, capable of rising above challenges and prevailing against tough opponents.
As the cheers resounded in the stadium and celebrations filled the air, it was clear that Day and the entire Ohio State community were relishing this hard-fought triumph. The win not only silenced the doubters but also served as a testament to the program's resilience and the indomitable spirit of the Buckeyes.
With this victory etched into Ohio State's history, Day and his team are now focused on maintaining their winning streak and continuing to prove their doubters wrong. They march forward, unbowed and unbroken, ready to face any challenge that comes their way.
"Travel enthusiast. Alcohol lover. Friendly entrepreneur. Coffeeaholic. Award-winning writer."