Revealing the Power-Packed Vaccine Trio against Viruses – The Daily Guardian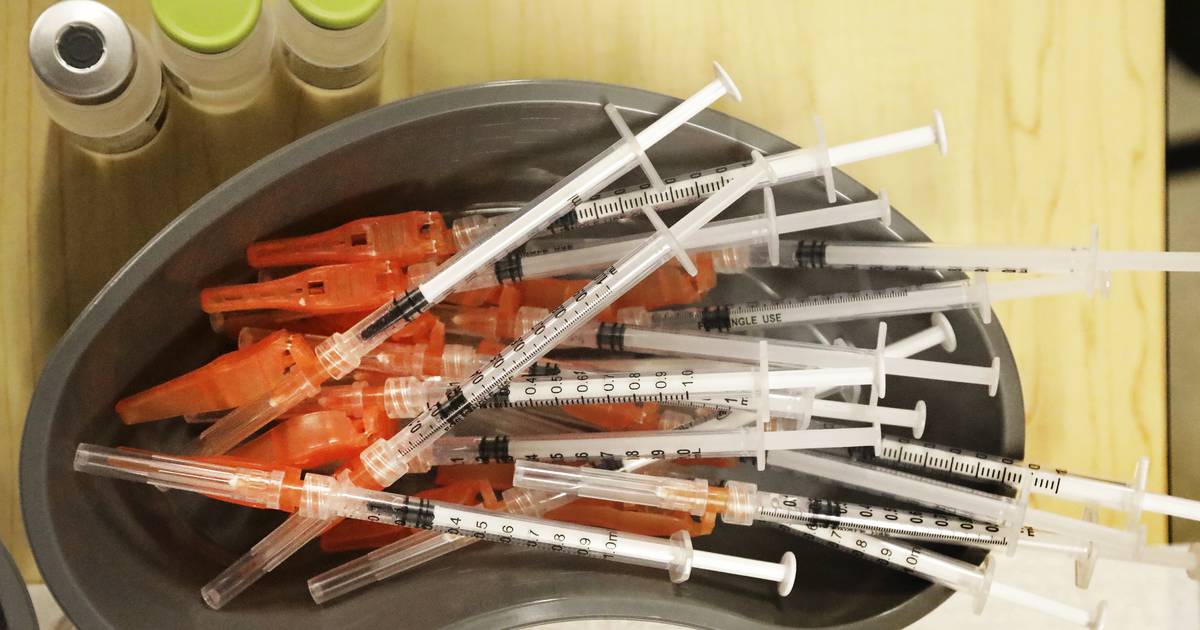 Title: Updated COVID-19 Vaccines and Flu Shots to Combat "Tripledemic"
Subtitle: FDA Recommends New Fall Shots Targeting Omicron Descendant XBB.1.5
In anticipation of the upcoming flu season and in an effort to prevent a potential "tripledemic" of COVID-19, Respiratory Syncytial Virus (RSV), and the flu, updated COVID-19 vaccines will soon be available. The surge in RSV cases in parts of the Southeast and the rising number of COVID-19 hospitalizations have prompted health officials to take proactive measures.
The United States Food and Drug Administration (FDA) has shared a new recipe for fall shots, offering a single target to address the omicron descendant named XBB.1.5. Leading pharmaceutical companies, including Pfizer, Moderna, and Novavax, have swiftly responded by creating updated supplies of the COVID-19 vaccines.
Approval for each company's updated vaccines will be determined by the FDA, after which the Centers for Disease Control and Prevention (CDC) will provide their authorization for vaccinations to commence. Both agencies will assess safety, effectiveness, and quality standards.
Health officials are optimistic about the efficacy of the updated shots, which are expected to provide crossover protection against the different variants of the coronavirus. This news brings hope to millions of individuals eagerly awaiting a solution to the ongoing pandemic threat.
Additionally, the CDC continues to recommend yearly flu shots for individuals aged 6 months and older, particularly those belonging to high-risk groups. It is noteworthy that receiving flu shots and COVID-19 vaccines simultaneously does not pose any differences in terms of effectiveness or side effects.
In the battle against RSV, a virus that can be particularly dangerous for children under 5, the elderly, and individuals with high-risk health conditions, significant progress has been made. The RSV vaccine, developed by GSK and Pfizer, has been approved for adults aged 60 and older. Moreover, the FDA has authorized Pfizer's RSV vaccine for pregnant women, providing them with an added layer of protection.
To additionally safeguard babies from RSV, there is promising news of a potential new injection of lab-made antibodies. Furthermore, the FDA has recently approved the injection Beyfortus, recommended for infants under 8 months old before their first RSV season.
With these developments, individuals can look forward to strengthened immunization efforts against COVID-19, the flu, and RSV. The availability of updated vaccines and flu shots, along with the promising advances in RSV prevention, signify a substantial step forward in our fight against the "tripledemic."
As always, it is essential to consult with healthcare professionals and stay informed regarding the latest guidelines and recommendations to ensure the best possible protection for ourselves and our loved ones.
"Infuriatingly humble writer. Creator. Beer trailblazer. Internet lover. Hardcore communicator."