Plans in Valencia 1 What are the forest pools and where to find them in Valencia?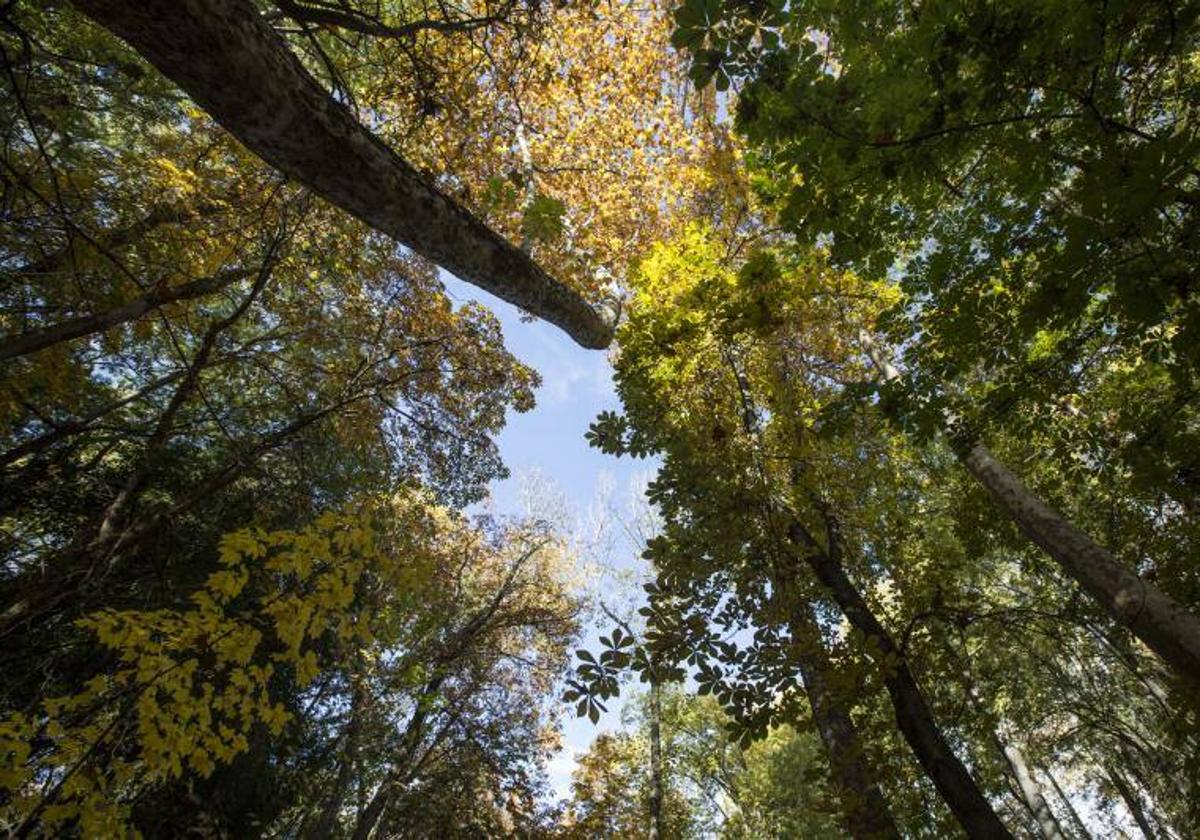 It is increasingly common to hear the term "forest bathing" in society. A practice that has been carried out by millions of Japanese for years and is becoming increasingly popular in the rest of the world.
Forest bathing or "Shinrin Yoku" originates from Japan and its literal meaning is "absorbing the forest atmosphere". This type of practice avoids what is known as karoshi, which are all overwork deaths in Japan.
A highly recommended treatment by doctors that provides multiple benefits to people's health. The fact that humans have spent 99.9% in natural environments during their development is one of the reasons why humans, most likely, feel better when they spend time in that space.
One of the scientific reasons for these benefits can be explained by the fact that forest air contains phytoncides, which are the natural oils that trees secrete to protect themselves from fungi, bacteria, and insects.
What is bathing in the woods?

Forest bathing, or better known as shinrin yoku, is a practice that consists of spending time in the forest. But, this is not just a walk, specifically, it is based on an immersive walk in a forested area, in a calm and pleasant way where you have to use your five senses to connect with nature.
It is recommended that this walk be done through a wooded area, although it can also be done in open spaces. This practice has no approximate duration as the main objective is to enjoy the journey. Likewise, it does not require any physical effort like other types of sports.
The main objective of this activity is to improve people's health, well-being and happiness. What this practice seeks is to invite the people who do it to spiritual healing. This practice strengthens the immune system and reduces a large number of common ailments such as anxiety or stress, among others.
It is very important for a person when walking to focus on listening, being calm, accepting and acknowledging their presence while feeling the senses and enjoying everything around them.
What benefits does forest bathing bring us?

There are many studies that have analyzed in depth the benefits of this type of activity. One of the most obvious is an increase in mood, thus lowering the stress hormone, cortisol.
Taking this kind of walk from time to time strengthens the immune system, and bathing in the forest strengthens the human defense system.
Other benefits offered by "Shinrin Yoku" are reducing heart rate, increasing bowel activity, and helping to improve rest and energy conservation.
How do you practice "Shinrin Yoku"?

After learning and knowing more about this practice, you will surely wonder how to implement it. Well, here are some tips.
According to the United States Forestry and Naturopathic Association, it is appropriate to follow a few guidelines to get the maximum benefits of forest bathing.
You should mainly try to connect with nature and the surrounding environment. The mind must connect with the landscape and nature, just as the senses must open to allow the earth to enter the mind and heart.
In order to properly enjoy a walk, you need to devote a lot of time to it, because communication with nature takes time and it is necessary and desirable to walk slowly.
Like any other activity, it is recommended that it be done by a professional guide, an expert who helps in carrying out all the previous steps.
Where do you do this activity in Valencia?

The Valencian community has many places to do this kind of activity. There are many spaces available in the territory for you to do this exercise two or three times a week.
A few kilometers from the city is the Dehesa del Saler forest in the Albufera Natural Park. In this space, you can follow the "Five Senses Itinerary" while taking a short walk where you can stop and connect with your senses in each painting.
In Moixent there is a century-old oak holm forest to visit, called the Estubeny Humid Forest, where you can surround yourself with hundreds of trees and pines while enjoying its scenery.
If you are from Castellón, there is also a special place in this province. It's called Tinença de Benifassà, and it's a space with unique places to do this activity.
 "Future teen idol. Hardcore twitter trailblazer. Infuriatingly humble travel evangelist."