Over 1,500 Flights Canceled in the US Amid Northeast Thunderstorms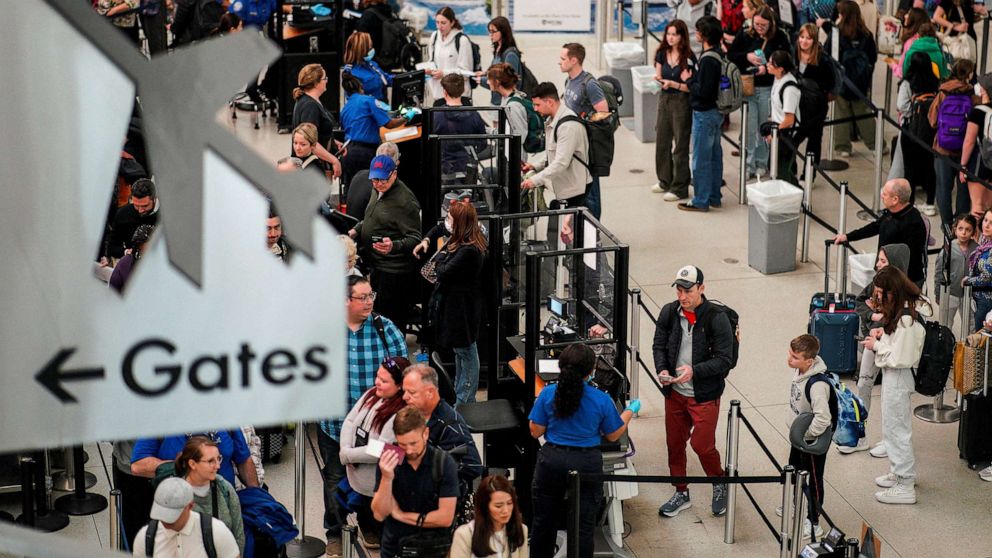 Title: Severe Weather Disrupts Air Travel Across the United States
In a major setback for air travelers, over 2,600 flights have been canceled and approximately 7,900 have been delayed in the United States on Sunday, causing frustration and inconvenience for passengers from coast to coast. The transportation chaos was primarily triggered by severe thunderstorms pounding various regions.
Among the airports bearing the brunt of the disruptions, Newark Liberty International Airport in New Jersey has been hit hardest, with 362 flights canceled and 337 flights delayed. John F. Kennedy International Airport follows closely behind with 318 canceled flights and 426 delayed flights, while LaGuardia Airport has experienced 270 canceled flights and 292 delayed flights. Boston Logan International Airport has not escaped the ravages either, with 259 flights canceled and 459 delayed.
Airlines such as JetBlue and Republic Airways have taken a severe hit, with substantial numbers of flights being canceled and delayed, making it extremely challenging for passengers to reach their destinations on time. Additionally, regional airline Endeavor Air, a subsidiary of Delta, is also grappling with numerous flight cancellations and delays.
The root cause of this chaos can be attributed to disruptive thunderstorms that have swept across the Northeast, Midwest, and Southeast regions, unleashing heavy rain and strong winds. Almost 56 million people in the Northeast are now under a flood watch due to the incessant rain and the risk of flash flooding, which particularly threatens areas of Virginia, Pennsylvania, and New Jersey.
The Federal Aviation Administration (FAA) and airports across the United States are working diligently to mitigate the situation and cater to affected passengers. However, the scale of the disruptions and the unpredictable weather patterns have made it an uphill battle for authorities to swiftly normalize operations and reschedule flights.
For affected passengers, this sudden barrage of cancellations and delays has resulted in dashed travel plans, missed connections, and frustrating delays. Airline executives and staff are working tirelessly to accommodate passengers on alternate flights and provide necessary accommodations during the prolonged waiting periods.
Travelers are advised to stay informed about the status of their flights, as well as potential adjustments or cancellations, through airline websites, mobile apps, or by contacting customer service. Additionally, passengers are encouraged to pack essentials, such as medications and extra clothing, in their carry-on bags to prepare for any unexpected prolonged delay situations.
As travelers across the United States navigate through the fallout from this significant disruption, patience and understanding are vital for both passengers and airlines alike. While weather-related challenges remain beyond human control, continued efforts to ensure passenger safety and minimize inconvenience during these trying times are of utmost importance for the aviation industry.