New Delhis Transformation for the G20 Summit: The Plight of the Citys Underprivileged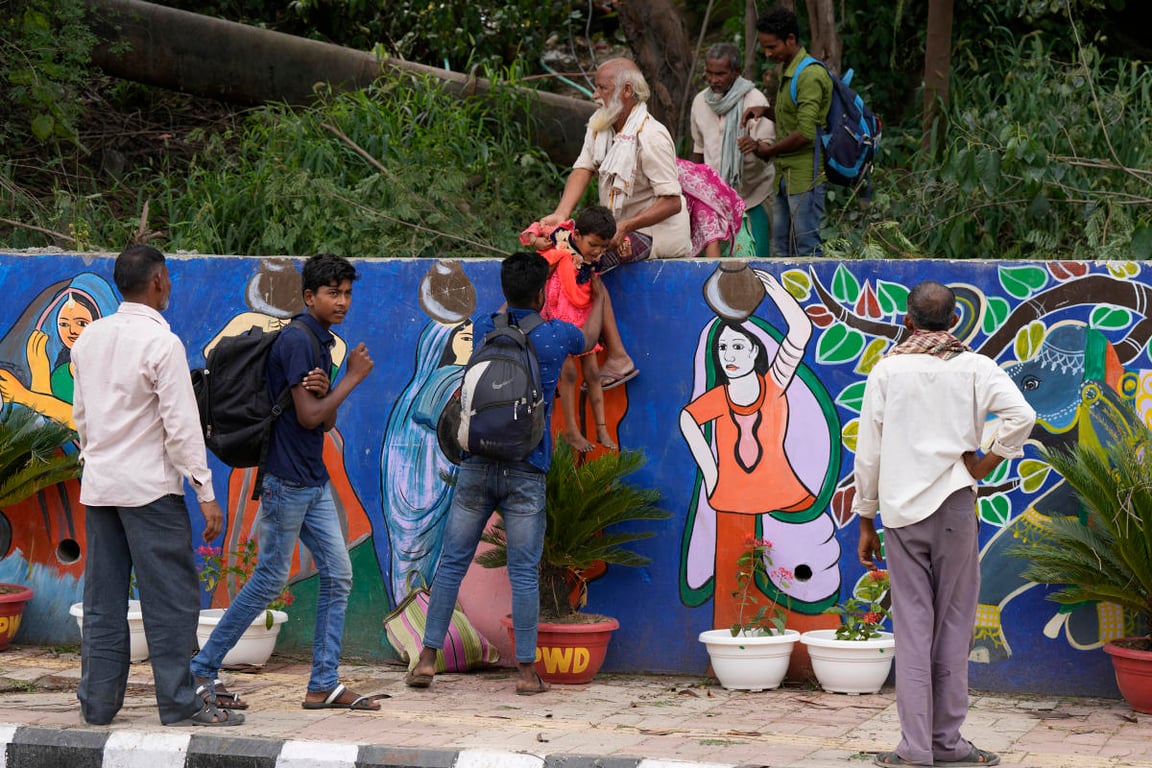 Title: New Delhi's Glamorous Facelift for G20 Summit Raises Concerns of Displacement and Poverty
New Delhi – In a bid to transform its appearance and project a global image of cultural power, New Delhi has initiated a massive makeover ahead of the upcoming G20 summit. Resurfaced streets, sparkling illuminated sidewalks, and freshly painted buildings and walls are now adorning the capital city. However, this ambitious beautification project, costing a staggering $120 million, has stirred controversy as numerous street vendors and shantytown residents have been left displaced and struggling to make ends meet.
While the government aims to strengthen India's position on the global stage, activists question the questionable policies surrounding poverty alleviation and eviction that have resulted in thousands of people losing their homes. Sadly, this is not an isolated incident, as similar demolitions have taken place in other Indian cities hosting G20 events.
An alarming report from the Concerned Citizens Collective revealed that nearly 300,000 people fell victim to homelessness due to the preparations for the summit. Shockingly, the government failed to provide alternative shelters or any form of assistance to those displaced by the project. This omission has raised significant concerns about India's commitment to safeguarding the vulnerable section of the population.
Critics of the government's involvement in the G20 summit have faced opposition in their attempts to bring attention to the issue. The police intervened forcefully, disrupting a gathering of prominent figures discussing the questionable role of the government in hosting the summit. This suppression of dissent has further ignited concerns about the state of democracy in the country.
Despite showing some progress in reducing multidimensional poverty, India continues to grapple with the formidable challenge of ending poverty altogether. The authorities have been consistently criticized for forcibly clearing homeless encampments and shantytowns ahead of major events, further deepening the plight of those already living on the margins of society.
For street vendors caught in the middle, the situation is agonizing. They now struggle with an impossible choice between sacrificing their livelihoods for the sake of national pride and the desperate need to earn a living to support themselves and their families. It is a heartbreaking dilemma that underscores the complexities of India's struggle against poverty.
As New Delhi gleams with its freshly unveiled makeover, it is crucial to remember the human cost that has accompanied this transformation. The government must take immediate action to address the grievances of those displaced, providing them with alternative shelters and avenues for sustainable livelihoods. Only then can the nation truly revel in its cultural prowess without leaving its most vulnerable citizens behind.
 "Infuriatingly humble travel fanatic. Passionate social media practitioner. Amateur writer. Wannabe problem solver. General food specialist."