The Daily Guardian: Drug Cartels Exploit Ecuadors Banana Industry, Unraveling Security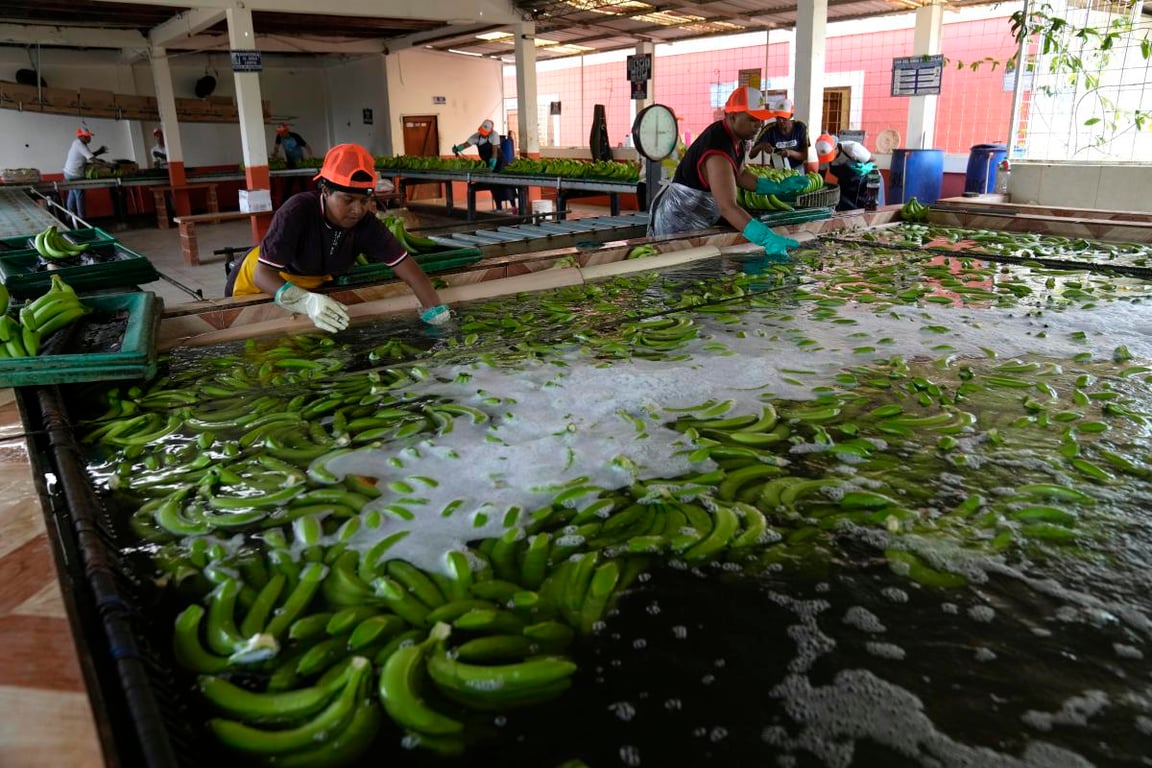 Title: Ecuador's Banana Industry Battles Rising Drug Trafficking Menace
Ecuador, the largest exporter of bananas worldwide, is grappling with an alarming increase in drug traffickers who exploit banana shipments as a covert means of smuggling cocaine. Sandwiched between Peru and Colombia – the largest cocaine producers globally – Ecuador has become an attractive location for drug trafficking networks. The infiltration of the cocaine trade into the country's banana industry has set off a wave of violence and criminal activity, including shootings, homicides, kidnappings, and extortions.
Recent incidents have notably shed light on the severity of the issue. For instance, the fatal shooting of a prominent presidential candidate, known for his tough stance on organized crime, has sent shockwaves through Ecuador's political landscape and underscored the urgent need for action.
Ecuador has inadvertently emerged as a significant player in the global cocaine trade, with an alarming quantity of the drug intercepted in banana shipments en route to Europe. Drug traffickers have capitalized on a range of opportunities within the banana supply chain, resorting to corruption, intimidation, establishing front companies, and even acquiring legitimate businesses to further their criminal activities.
Disturbingly, this surge in drug trafficking has contributed to a doubling in violent deaths throughout Ecuador, pushing the country on track to surpass its annual record for recorded deaths. Alarming statistics coupled with the fact that only a small fraction of containers passing through Ecuadorian ports are currently inspected have amplified the urgency for improved security measures.
Responding to the crisis, the Ecuadorian government plans to deploy advanced scanner technology at ports. These new measures aim to bolster inspection capabilities and disrupt smuggling operations. The banana industry itself must also confront this grave threat by investing in security measures such as surveillance cameras and GPS monitoring. As the industry relies on a high volume of containers, it has become increasingly exposed to trafficking.
Nevertheless, concerns over the integrity of the industry persist. There have been allegations of exporters being involved in drug trafficking, casting a shadow on the entire sector. As a result, plantation owners and industry stakeholders are now advocating for stricter regulations. These regulations would include the revocation of exporting permissions for companies found to be complicit in drug trafficking, thus safeguarding the reputation of Ecuador's esteemed banana industry.
The daily battle against drug traffickers in Ecuador's banana industry is a stark reminder of the multifaceted challenges faced by the country. As the government introduces enhanced security measures, and industry players and stakeholders demand stricter regulations, the hope is to restore the banana industry's integrity and preserve its standing as a global leader in agricultural exports.
 "Infuriatingly humble travel fanatic. Passionate social media practitioner. Amateur writer. Wannabe problem solver. General food specialist."