Lawmakers Advocate for Strong U.S. Military Involvement in the Hamas Conflict After Israel Visit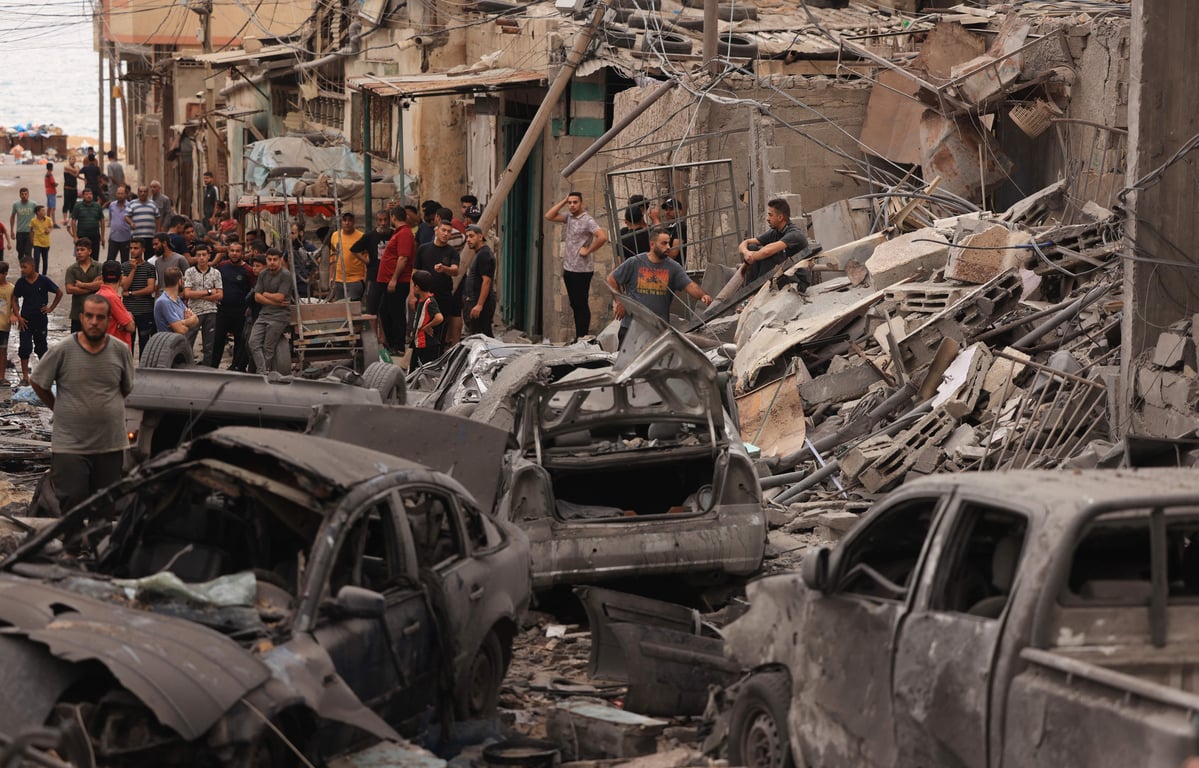 Title: Lawmakers Discuss Abraham Accords and Military Support During Trip to the Middle East
In a recent trip to the Middle East, lawmakers have engaged in discussions surrounding the Abraham Accords, which aim to normalize Arab-Israeli relations. However, the recent attacks in Gaza have brought new significance to their talks, leading to discussions on further military support for Israel.
During these deliberations, Senator Joni Ernst suggested that soldiers and operators could assist in the retrieval of Americans taken by hostile forces. However, she acknowledged that this task would be difficult given the densely populated nature of Gaza, where the recent attacks have taken place.
In a meeting with Israeli defense officials, Defense Secretary Lloyd Austin directed significant military moves to support Israel. These steps include the deployment of an aircraft carrier strike group and additional fighter aircraft to the Middle East. Moreover, the United States has been rapidly providing military aid to Israel, including Iron Dome interceptors to counter missile threats.
The deployment of aircraft carriers has not gone unnoticed by lawmakers, who emphasize the strong message it sends to Israel's other foes in the region, such as Hezbollah in Lebanon. It serves as a warning against any potential involvement in the ongoing conflict in Gaza.
Congressman Darrell Issa has also suggested that the carrier groups could be utilized to block Iran due to its support for Hamas. The delegation of lawmakers believes that such action would put pressure on Iran and curtail its support for militant groups in the region.
In the wake of these discussions, President Joe Biden is expected to ask Congress for an emergency spending package to provide additional aid not only to Israel but also to Ukraine and Taiwan. However, internal power struggles within the GOP pose a threat to America's ability to support its allies effectively.
While Republicans in Congress are pushing for more pressure on Iran, U.S. officials have been unable to confirm the country's direct involvement in the recent Hamas attacks. Nonetheless, these discussions highlight the escalating tensions with Iran and the need to address its support for militant groups in the region.
Aside from Israel, the delegation of lawmakers also met with influential figures from neighboring countries. This includes Bahrain's Prince Salman bin Hamad Al Khalifa, Jordan's King Abdullah, and Saudi Crown Prince Mohammed bin Salman. These meetings aimed to discuss not only Israel's efforts for regional normalization but also concerns over Iran and Hezbollah.
Despite Israel's ongoing campaign against Hamas and growing concerns over Iran and Hezbollah, lawmakers fear that its pursuit of normalizing relations with Arab states may take a backseat for the time being. The recent attacks in Gaza have shifted the focus towards immediate security concerns and the need for military support.
"Hardcore web nerd. Twitteraholic. Analyst. Reader. Coffee guru. Travel ninja. Amateur troublemaker. Zombie geek."