France Deploys 7,000 Troops Following Deadly School Stabbing by Suspected Islamic Radical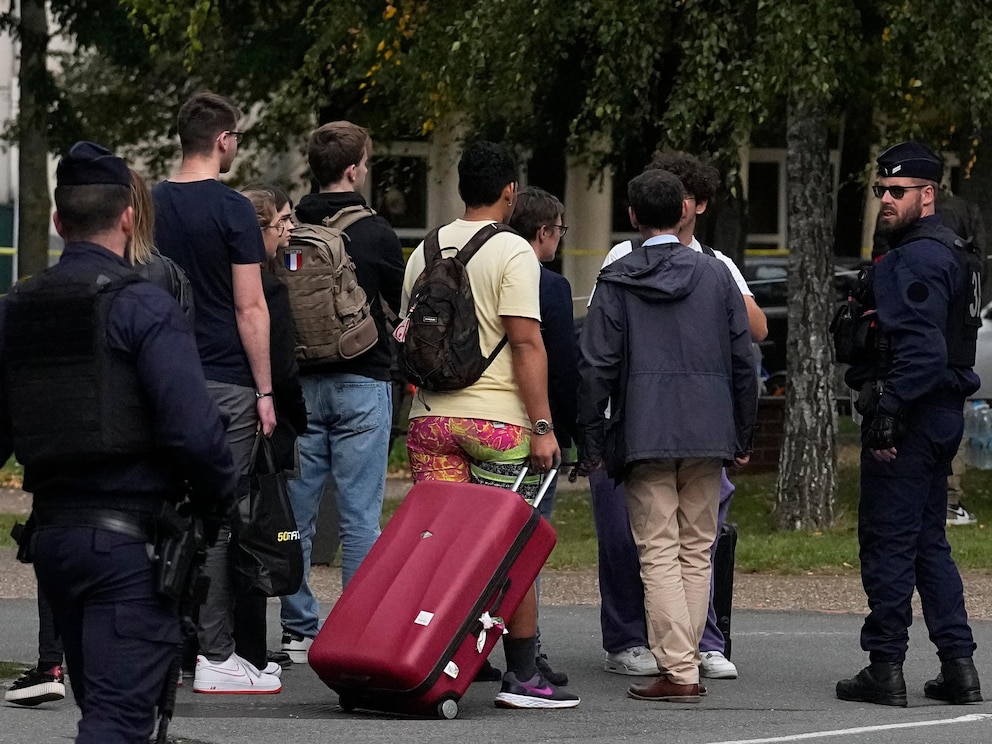 Title: Fatal Stabbing of Teacher Sparks National Security Measures in Northern France
Arras, Northern France – In a tragic incident of violence that has sent shockwaves through the nation, a teacher was fatally stabbed and three other individuals were wounded in a school attack. The assailant, identified as a former student with suspected radical Islamic ties, carried out the dreadful assault that has once again raised concerns about national security.
The attacker, who remains unnamed, was wielding a knife when he stormed the school premises, leaving a trail of terror in his wake. With French intelligence indicating a potential link between the ongoing conflicts in the Middle East and the suspect's decision to carry out the attack, authorities are investigating the incident from various angles.
Despite being under surveillance for alleged radicalization since the summer, the attacker's exact motive remains uncertain as he refuses to cooperate with investigators. The repeated shouts of "Allahu akbar" during the assault indicated a possible ideological influence, leading authorities to consider charges of terrorism-related murder and attempted murder against the suspect.
This horrifying event is reminiscent of the killing of another educator, Samuel Paty, three years ago near his Paris-area school. The tragedy sparked a nationwide debate on free speech and the need to combat extremism within France's borders.
In response to the latest attack, President Emmanuel Macron announced plans to mobilize up to 7,000 soldiers to reinforce security across the country. These additional forces are expected to bolster the existing security measures, aiming to prevent similar incidents and provide a sense of reassurance to the public.
Despite the grief and shock that has swept through the community, the school has reopened its doors to those seeking solace and support. As the nation grapples with this tragedy, the call for unity has grown stronger, with the school administration urging the people of France to come together in solidarity.
As the investigation unfolds, authorities have emphasized the importance of remaining vigilant and alert, particularly in the face of rising concerns over radicalization within the education system. The tragic event serves as a stark reminder of the challenges France faces when confronting extremism and ensuring the safety of its citizens.
The Daily Guardian will continue to provide updates on this developing story, with the hope that efforts to prevent further acts of violence will be successful. In the face of adversity, the people of France remain resolute, seeking strength through unity as they strive to create a safer future for all.