Kim Jong Un brings gifts from Russia to North Korea: Rifle, fur hat, drones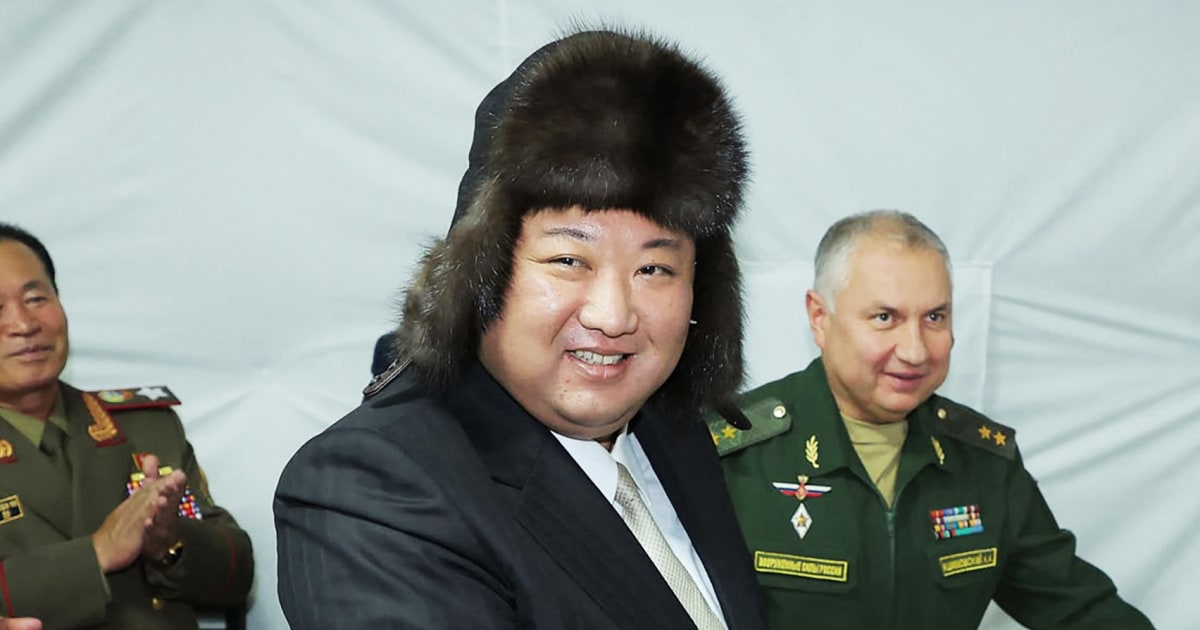 Kim Jong Un, the leader of North Korea, returned from his recent visit to Russia bearing several valuable gifts. These gifts, including a rifle, a cosmonaut's glove, and military drones, are now being displayed at the prestigious "friendship" museum in North Korea.
During his visit to Russia, Kim received a rifle of the highest quality, made by Russian craftsmen as a symbol of friendship between the two nations. In return, Kim presented Russian President Vladimir Putin with a rifle crafted by skilled North Korean artisans.
In addition to the rifles, Putin also gifted Kim a unique item—a glove from a spacesuit worn during a space mission. This extraordinary present symbolizes the ambition of both nations to further explore outer space.
Local authorities also joined in the gift-giving gesture, as the governor of the Primorsky region offered Kim a set of modern and lightweight body armor designed for assault operations. This gift aims to strengthen the North Korean leader's military capabilities and enhance his personal safety.
Furthermore, Kim was presented with six drones, including five powerful one-way attack drones and a reconnaissance drone known as the Geranium-25. The high-tech nature of these drones demonstrates Russia's commitment to supporting North Korea's military advancements.
The one-way attack drones are particularly significant, as they can penetrate enemy lines and inflict damage without the need for human intervention. Such technology would greatly benefit North Korea's defense strategy. Moreover, the Geranium-25 reconnaissance drone, currently utilized in the ongoing conflict in Ukraine, would provide invaluable intelligence gathering capabilities for the North Korean military.
These gifts are not just material possessions, but also symbols of deepening friendship and cooperation between North Korea and Russia. They highlight the two nations' shared interests and aspirations in various domains, from military advancements to space exploration.
The "friendship" museum, where these gifts will be displayed, is a testament to the diplomatic relationships North Korea has established over the years. It showcases the relationships between North Korea's leaders and various countries, solidifying the nation's global presence and diplomacy.
As North Korea continues to navigate its place on the world stage, these gifts serve as a reminder of the growing alliances and partnerships it has forged, and the potential for future collaboration. With each gift, North Korea strengthens its position and projects an image of unity with its allies.
"Pop culture advocate. Troublemaker. Friendly student. Proud problem solver."