Israeli Security Chief Accepts Responsibility for Misreading Hamas Attack – The Daily Guardian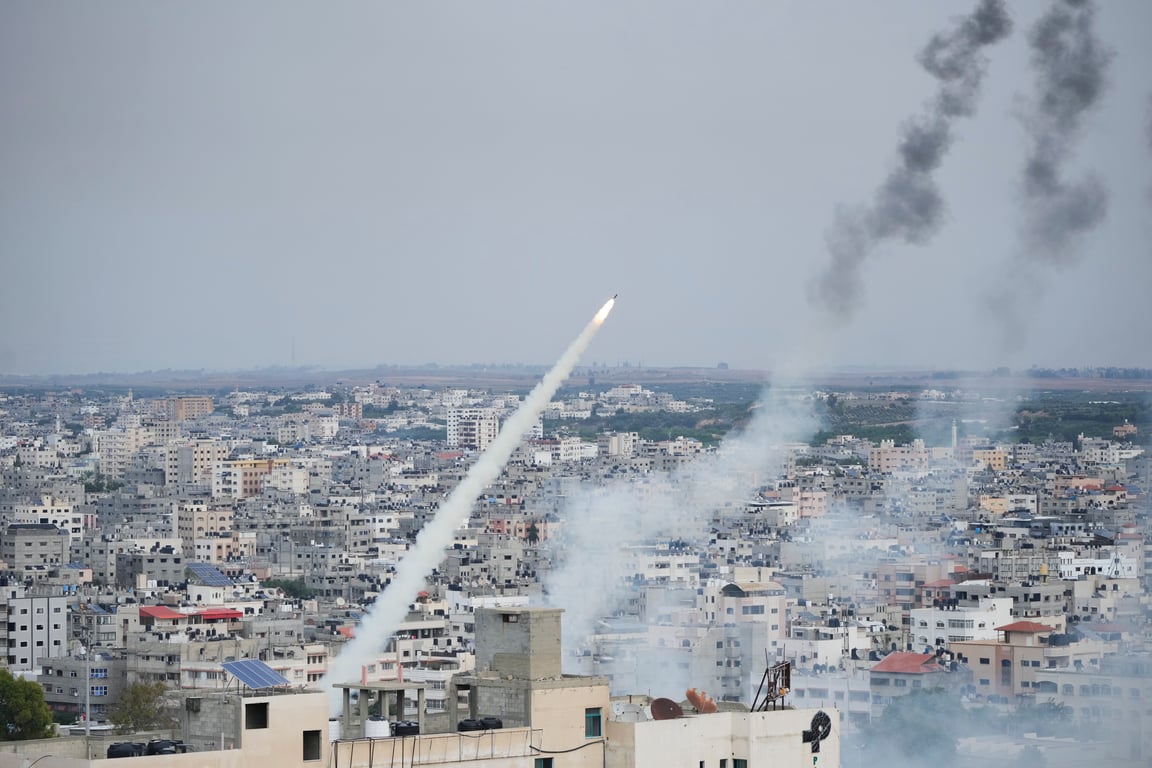 Title: Shin Bet Chief Acknowledges Failures in Preventing Devastating Hamas Attack
In an unprecedented move, the Head of Israel's Shin Bet security service, Ronen Bar, has taken full responsibility for the tragic Hamas attack that resulted in the deaths of over 1,400 Israelis on October 7. In a private message sent to all Shin Bet employees and their families, Bar expressed his utmost regret over the agency's inability to provide sufficient early warnings that could have prevented the attack from occurring.
Obtained exclusively by The Associated Press, the leaked letter reveals a rare glimpse into the internal workings of Israel's security apparatus and the admission made by Bar concerning the shortcomings of his agency. The missive not only highlights the depth of his remorse but also underscores the importance of upholding the principle of accountability, even when faced with devastating consequences.
The attack, carried out by the notorious terrorist group Hamas, left the entire nation shocked and grieving. As investigations into the incident continue, Bar's heartfelt admission of responsibility offers solace to the victims' families and starts a crucial conversation about the need for security improvements moving forward.
Without divulging specific details of the failed intelligence efforts, Bar acknowledged that the Shin Bet service had not been able to detect the impending danger posed by Hamas operatives. His sincere acknowledgment recognizes the invaluable importance of accurate and timely intelligence in ensuring the safety of Israeli citizens.
Bar's public acceptance of responsibility shows a significant departure from past practices, where leaders tended to deflect blame onto external factors. This unprecedented accountability fosters hope among the Israeli population that not only will their leaders take responsibility in times of crisis, but also, that necessary changes will be promptly implemented to prevent future devastation.
Prime Minister Benjamin Netanyahu, in a notable gesture of support, publicly commended Bar for his courageous acknowledgement. Netanyahu stressed that this act of accountability will undoubtedly lead to a thorough internal review of the security apparatus, aimed at enhancing the agencies' ability to preempt and foil such attacks in the future.
The tragic attack and Bar's admission serve as a wake-up call for Israeli security forces and the nation as a whole. The need to remain vigilant and proactive in combating the ever-present threat of terrorism has never been clearer. As the grieving nation collectively mourns the loss of their fellow countrymen, they also find solace in the prospect of a stronger and more efficient security apparatus – one that will work tirelessly to protect its citizens.
As investigations continue and discussions on security reforms gain momentum, Israel hopes that the international community recognizes their commitment to ensuring the safety and well-being of their people. The Shin Bet's chief's candid admission reinforces the nation's determination to learn from past failures, effectuate change, and forge a safer future for all Israelis.
"Infuriatingly humble writer. Creator. Beer trailblazer. Internet lover. Hardcore communicator."