Introducing Google's Pixel 8, Pixel 8 Pro, and Pixel Watch 2 – The Daily Guardia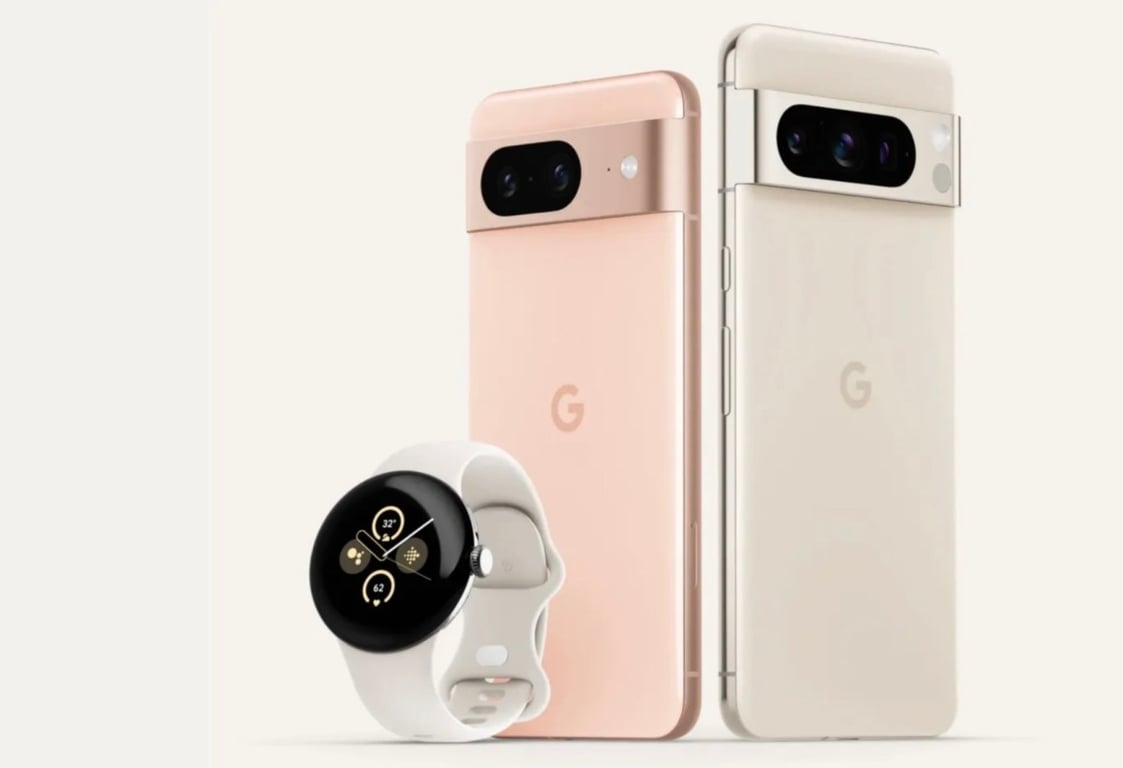 Google has taken a strategic step by revealing its latest offerings, the Pixel 8, Pixel 8 Pro, and Pixel Watch 2, ahead of its highly anticipated Made by Google event. In an effort to generate excitement and anticipation, the tech giant has opted to divulge information about its new devices prior to the event.
To tease the upcoming releases, Google has released a captivating teaser video on YouTube, providing viewers with a comprehensive 360-degree view of the Pixel 8 and Pixel 8 Pro. This move has undoubtedly sparked curiosity among tech enthusiasts and loyal Google fans.
Not stopping at just a teaser video, Google has also made its presence felt on its store website, prominently featuring the Pixel 8 and Pixel 8 Pro. Although specific details regarding the devices' specifications and pricing remain undisclosed, Google has launched a dedicated landing page, offering some preliminary information about these new additions to the Pixel lineup.
As expected, the Pixel 8 retains its predecessor's design but with subtle yet noteworthy improvements. Similarly, the Pixel Watch 2 exhibits similarities to its earlier version, but with potential enhancements that are sure to captivate the wearable tech market.
Moreover, Google is placing great emphasis on the integration between the new Pixel phones and the Pixel Watch 2. This integration aims to provide users with personalized assistance, safety features, and invaluable health insights. It is clear that Google wants to create a seamless experience between its devices to cater to the evolving needs of its users.
Excitement surrounding the grand unveiling is building up, and Google has set the date for October 4 in the bustling city of New York. Tech enthusiasts and industry insiders are eagerly awaiting the event, where they hope to receive all the details and specifics about the Pixel 8, Pixel 8 Pro, and Pixel Watch 2.
The anticipation is now at an all-time high as Google's latest offerings are set to make waves in the highly competitive tech market. Stay tuned for more updates as we draw closer to the much-anticipated Made by Google event.
"Hardcore web nerd. Twitteraholic. Analyst. Reader. Coffee guru. Travel ninja. Amateur troublemaker. Zombie geek."