Hyundai Ioniq 5 N, the first 100% electric car in the range, is facing the final stage of testing in Germany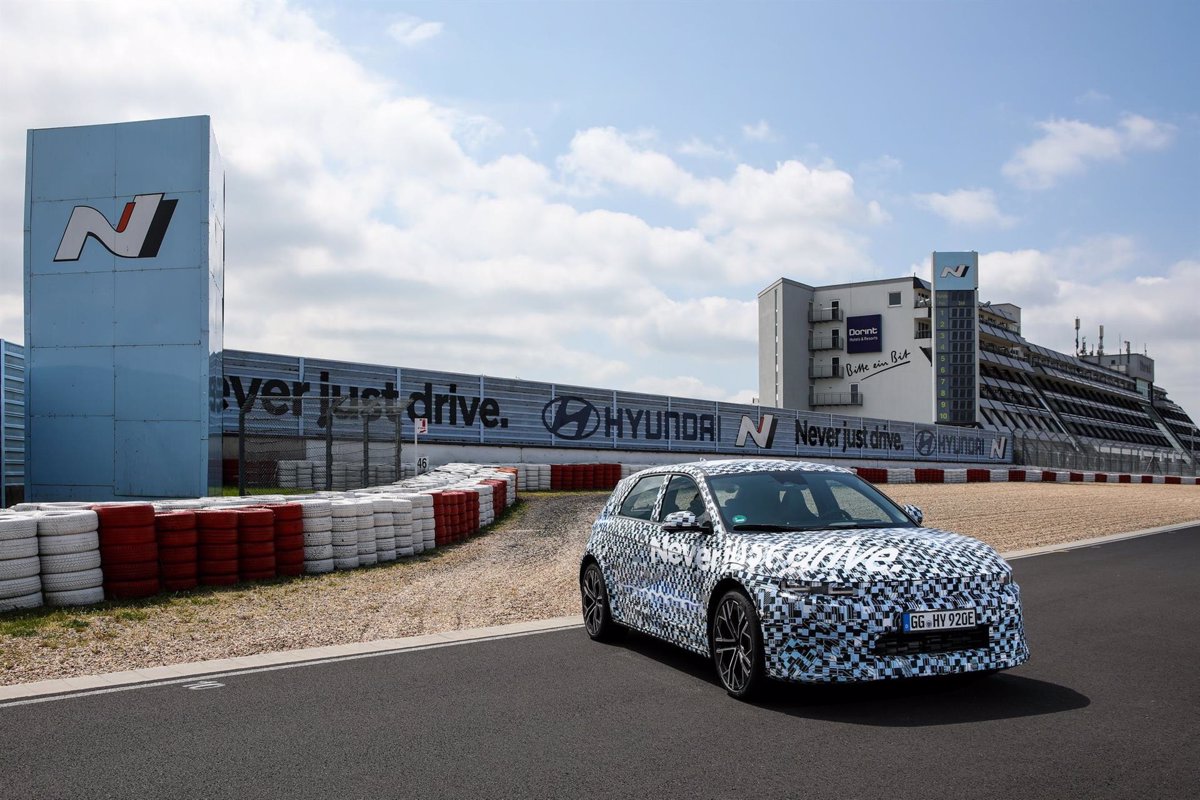 The global launch will be on July 13 at the Goodwood Festival of Speed, which takes place from the 13th to the 16th of that month in the UK.
Madrid, June 23 (European Press) –
The Hyundai Ioniq 5 N has entered the final stage of testing at the brand's circuit in the Nürburgring (Germany) in order to test the performance capability of the first high-performance all-electric model in the Hyundai N range ahead of its world premiere.
As reported by the company in a statement, the Ioniq 5 N will be launched on July 13 during the Goodwood Festival of Speed, in the United Kingdom, which takes place between the 13th and 16th of that month. The company confirmed that it is the first participation of Hyundai N in this event.
The brand's goal with this new vehicle is to elevate the N brand by maximizing the high performance of an electric vehicle by combining the world's modular electric platform with technologies and expertise developed in the range.
In addition, it ensures compliance with the three performance pillars of the N range: corner rascal, race track capability and everyday sports car.
Using the Nürburgring Nordschleife racetrack meets the tests required for a high-performance electric vehicle, Hyundai says, backing hardware designed for motorsports with sophisticated software to ensure greater endurance, powerful braking and emotional driving excitement.
To this end, the company highlighted the importance of advanced software to manage vehicle heat through cooling, as it is more difficult to cool electric cars than those powered by internal combustion, due to the heating of the batteries.
In this sense, the Ioniq 5 N has an enlarged cooling area with an efficient specific radiator, engine oil cooler and battery cooler. Thus, Hyundai ensures that these hardware cooling technologies are improved with new heat management solutions, such as N Battery Preconditioning and N Race.
"The Nürburgring is where every N model is perfected to the ninth degree, so the first high-performance all-electric N model should prove its worth here," said Til Wartenberg, Vice President of N Brand Management and Motorsport at Hyundai.
"Pop culture advocate. Troublemaker. Friendly student. Proud problem solver."