HSBC Announces Over 100% Increase in Net Profit for First Half and $2 Billion Share Buyback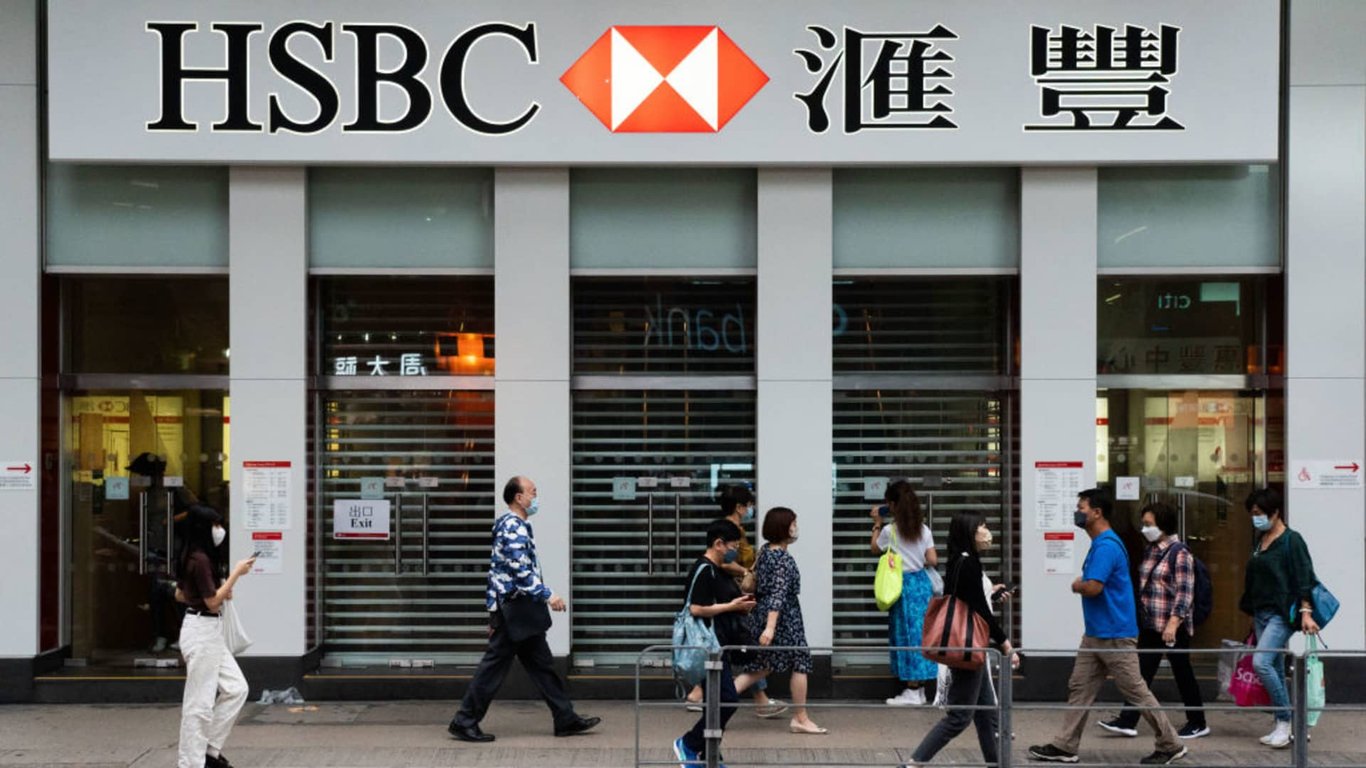 HSBC's Hong Kong Trade Platform Shuts Down After Three Years of Struggles
Hong Kong – In a surprising turn of events, HSBC's trade platform in Hong Kong has abruptly shut down after three years of unsuccessful operations. The platform, which was aimed at facilitating international trade for businesses, failed to gain traction in the competitive market. This unexpected move has left many industry experts questioning the bank's strategy and future plans.
HSBC's CEO, Noel Quinn, addressed the situation during a recent press conference, stating that the closure was a necessary step to reassess the bank's priorities and focus on more profitable ventures. He also expressed optimism about the bank's financial performance, saying that if all goes well, HSBC's dividend should return to pre-pandemic levels this year.
Quinn's confidence in the bank's future prospects seems to be supported by recent financial results. HSBC has already declared two interim dividends of $0.10 each for 2022, bringing the total dividends paid to $0.20. This shows a commitment to rewarding investors and instilling trust in the bank's stability.
Notably, HSBC's U.K. arm made a significant acquisition in March, purchasing SVB U.K. for £1, excluding the assets and liabilities of its parent company. This move was seen as a strategic step towards expanding the bank's operations and diversifying its revenue sources.
The financial numbers further reinforce HSBC's positive outlook. Revenue for the bank increased by 50% year-on-year to reach $36.9 billion in the first half of the year. This growth was mainly driven by higher net interest income, which totaled $18.3 billion, a 36% increase compared to the same period last year.
Evidently, HSBC's efforts to boost profitability are paying off. The bank reported an impressive 89% jump in pre-tax profit for the second quarter, surpassing analysts' expectations. Net profit for the same period was $6.64 billion, a substantial 27% increase compared to last year.
HSBC's strong performance has not gone unnoticed by investors, with its Hong Kong-listed shares surging by 1.23% following the announcement. This indicates that shareholders are satisfied with the bank's progress and optimistic about its future prospects.
Looking ahead, HSBC's CEO is focused on diversifying the bank's revenue and investing in revenue diversification. With its recent successes and strategic moves, HSBC seems poised to bounce back stronger than ever, leaving behind the setbacks of the past.
"Hardcore web nerd. Twitteraholic. Analyst. Reader. Coffee guru. Travel ninja. Amateur troublemaker. Zombie geek."