Exclusive: Inside Al-Shifa Hospital with Israeli military – The Daily Guardian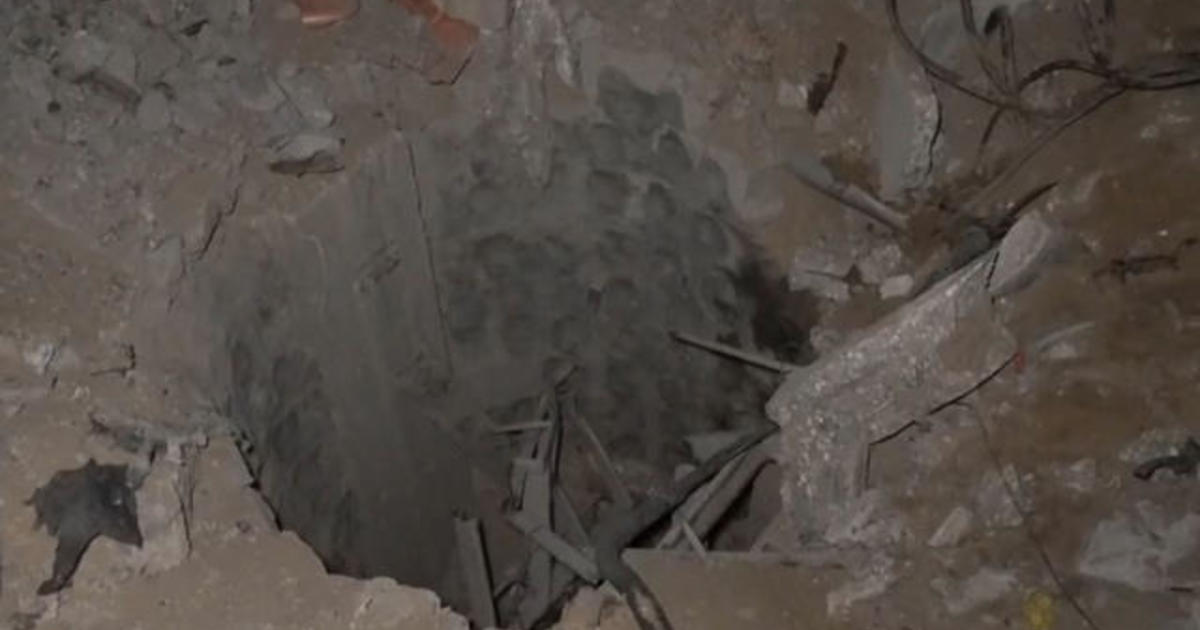 Title: Israeli Military Exposes Al-Shifa Hospital as Hamas Command Center
Date: [Insert Date]
Author: Imtiaz Tyab
In a recent turn of events, the Israeli military took journalists on a guided tour inside the Al-Shifa hospital, Gaza's largest medical facility. The purpose of this unexpected visit was to reveal evidence of Hamas using the hospital as a command center.
During the tour, journalists were shown a shocking display of tunnels and weapons hidden within the hospital premises. Israeli soldiers led reporters to a tunnel entrance, a clear indication that the hospital was being used as a strategic location for Hamas militants.
The discovery raises grave concerns about the use of hospitals as hideouts by this notorious terrorist group. The incident took place against the backdrop of ongoing clashes between Israel and Hamas, with each side accusing the other of targeting civilian infrastructure.
Hamas has long been accused of using civilian infrastructure, such as hospitals and schools, to shield its military activities from Israeli airstrikes. This accusation gained further support when journalists witnessed firsthand the evidence of Hamas taking advantage of the Al-Shifa hospital's protective façade.
The tour provided journalists with a unique opportunity to see the blatant violation of international humanitarian laws by Hamas. It also raised questions about the potential exploitation of medical facilities for military purposes and the implications it has on the safety and well-being of patients and healthcare professionals.
Imtiaz Tyab, a respected journalist, reported on this controversial incident, shedding light on the grave issues that arise when hospitals are misused in such a manner. Tyab questioned the motives behind Hamas's choice to transform a place of healing into a covert command center, further highlighting the vulnerability of innocent civilians caught in the crossfire.
The Israeli military's decision to take journalists to Al-Shifa hospital signifies their willingness to expose the truth about Hamas's activities. By allowing access to these previously hidden tunnels and weapons caches, the Israeli military aims to showcase the extent of Hamas's manipulation of civilian infrastructure.
As tensions remain high in the region, initiatives like this guided tour shed light on the complexities of the Israeli-Palestinian conflict, where soft targets such as hospitals become staging grounds for warfare. The incident at Al-Shifa hospital prompts the international community to address the larger issue of protecting medical facilities and ensuring their sanctity during times of conflict.
While opinions surrounding the Israeli military's actions may differ, this incident compels us to reflect on the deep-rooted complexities faced by both sides of the conflict. The need for a peaceful resolution becomes increasingly urgent as these incidents continue to highlight the devastating consequences of ongoing hostilities.
As the world watches, the people of Gaza can only hope for a swift end to the violence, and that hospitals can revert to their intended purpose – serving as sanctuaries of healing rather than opposing forces' hideouts.
Word count: [Insert word count]
 "Infuriatingly humble travel fanatic. Passionate social media practitioner. Amateur writer. Wannabe problem solver. General food specialist."