China and Australia Move Towards Resolution as Tensions Ease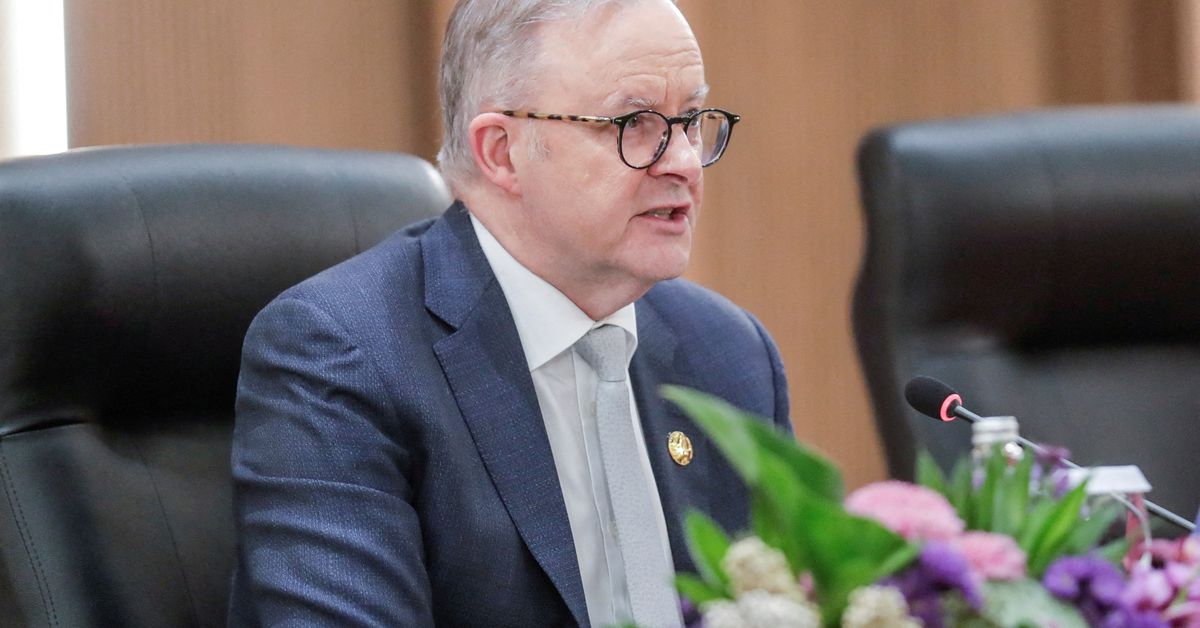 Title: China and Australia Seek to Strengthen Ties for Mutual Benefits
Beijing, China – President Xi Jinping of China and Australian Prime Minister Anthony Albanese met in Beijing to discuss the importance of stable ties between their countries. Amidst geopolitical tensions and a strained relationship, the leaders expressed the need for mutual trust and understanding to promote the development of a strategic partnership.
During the meeting, President Xi Jinping emphasized the significance of a strong relationship between the two nations. He conveyed that fostering a robust bond, based on mutual respect, would be beneficial for both China and Australia in the future. Strengthening economic cooperation, enhancing cultural exchanges, and addressing the challenges faced by both countries were key areas of focus in the discussions.
In recent years, the relationship between China and Australia has experienced setbacks due to various issues. Accusations of political meddling and a ban on equipment from Chinese tech giant Huawei contributed to the growing rift. Evidently, this led China to impose blocks on Australian imports and warn its students against studying in Australia as a response to Australia's call for an international inquiry into the origin of COVID-19.
As the newly appointed Prime Minister, Anthony Albanese took proactive steps to stabilize relations. He has met with President Xi Jinping on multiple occasions to foster understanding and cooperation. These efforts have recently yielded positive outcomes, with China lowering trade barriers. Notably, import of coal has been permitted, and tariffs on barley and wine have been lifted.
Despite considerable progress, obstacles persist in the relationship. Australia's support for a U.N. ruling rejecting China's territorial claims in the South China Sea and China's projection of power in the Pacific region have strained their ties. These issues were not explicitly addressed during the meeting, but discussions on regional stability and military cooperation between the United States and China took place.
Furthermore, Prime Minister Albanese raised the case of Australian writer, Yang Hengjun, who is currently imprisoned in Beijing on espionage charges. The Prime Minister sought resolution and clarification on the matter, highlighting the importance of safeguarding the rights of Australian citizens.
The meeting between President Xi Jinping and Prime Minister Albanese signifies their commitment to mending the strained relationship. Both leaders acknowledged the need for steady progress and continuous dialogue, ensuring the stability and prosperity of both nations. With the reiterated focus on trust and understanding, China and Australia aim to build a stronger partnership for the benefit of their respective countries in the years to come.
Word Count: 385 words
"Infuriatingly humble writer. Creator. Beer trailblazer. Internet lover. Hardcore communicator."