Americans trust in military declines to levels reminiscent of the malaise era – The Daily Guardian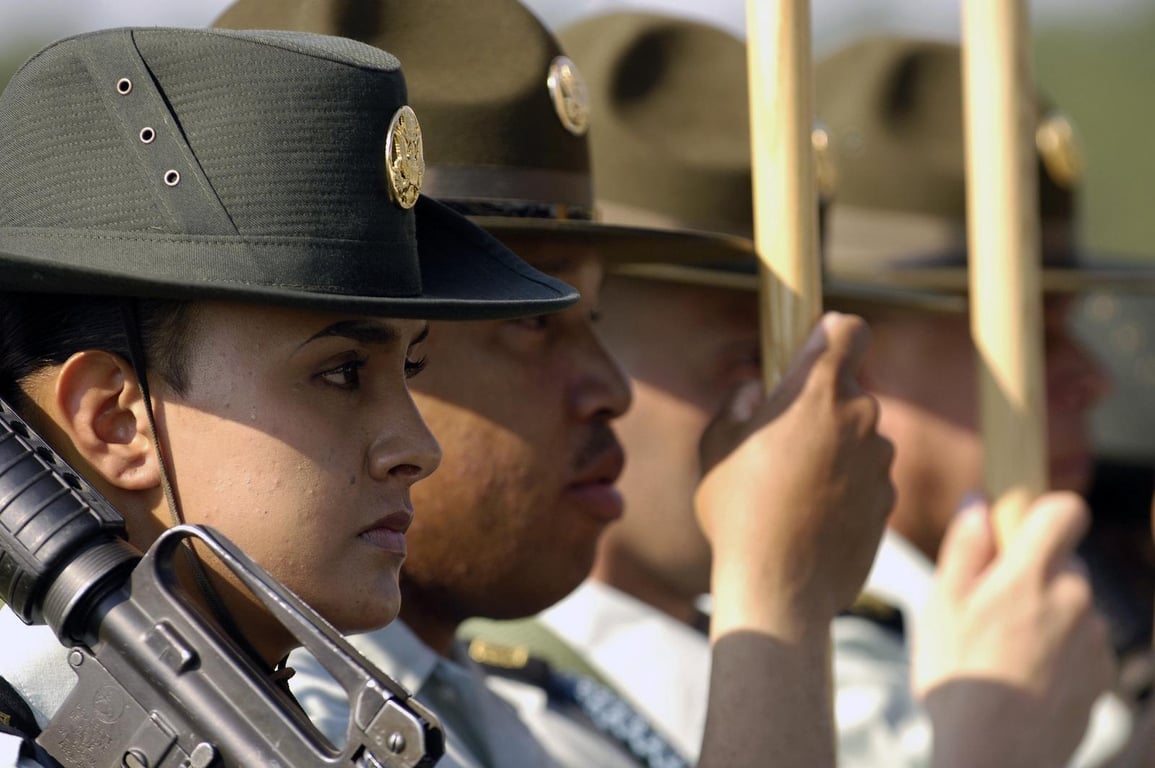 Title: Trust in U.S. Military at All-Time Low, Gallup Poll Reveals
[City Name], [Day/Month/Year] – Trust in the United States military has plummeted to an unprecedented low, reaching a mere 60 percent, according to a recent Gallup Poll. This staggering drop indicates a significant decline from the 70 percent recorded two years ago and a stark contrast compared to over 80 percent trust a decade ago.
The poll emphasized that this decline in trust is pervasive across all party affiliations, with Republicans at 68 percent, Democrats at 62 percent, and Independents at 55 percent. Interestingly, the last instance where trust in the military dipped to this level or below was back in 1997, coinciding with the shift towards an all-volunteer force during the late 1970s.
Various perspectives offer explanations for the erosion of trust. Critics on the left contend that racism and other intolerances within military ranks have played a significant role. Conversely, those on the right highlight the influence of "woke" politics as the root cause.
Despite these arguments, the underlying issue affecting trust in the military stems from the aftermath of two decades of war, particularly in Afghanistan and Iraq. Families of military personnel have endured divorce, financial burdens, and the challenges of single-parent households. Meanwhile, veterans have returned with both physical and psychological scars.
The Iraq War, now widely regarded as a failure, has left a lasting impact on the perception of the military among younger generations who primarily rely on history textbooks and movies for their understanding. Consequently, this skewed perspective further contributes to the declining trust.
Retired Lt. Col. Daniel Davis argues that the obfuscations and deceptive actions perpetrated by military and Washington leaders during the Global War on Terror have significantly eroded trust. He asserts that transparency and honesty about military operations are crucial to regaining the American people's confidence.
Furthermore, Brandon Buck, a PhD candidate in history and Army veteran, suggests that the disillusionment with the military's role has been particularly pronounced among Americans hailing from the South and Midwest who represented a disproportionate number of servicemen and women in the war on terror.
The lack of forthrightness and honesty exhibited by military leadership, coupled with ongoing proxy wars abroad, further contribute to the decline in trust among the American public.
Rebuilding trust necessitates a renewed commitment to honesty and transparency from those in positions of power. However, it remains to be seen whether these leaders will acknowledge the issue and actively work towards rebuilding trust with the American people.
As the United States continues to grapple with the consequences of two decades of war, it is essential to foster an environment where the military can regain the trust of the public it seeks to protect and serve.
The Daily Guardian will continue to monitor this situation closely and provide updates as the issue evolves.
[word count: 400]
"Evil communicator. Hipster-friendly organizer. Typical thinker. Infuriatingly humble writer."