AMD Ryzen Pro 7000 and 7040: Specifications and Models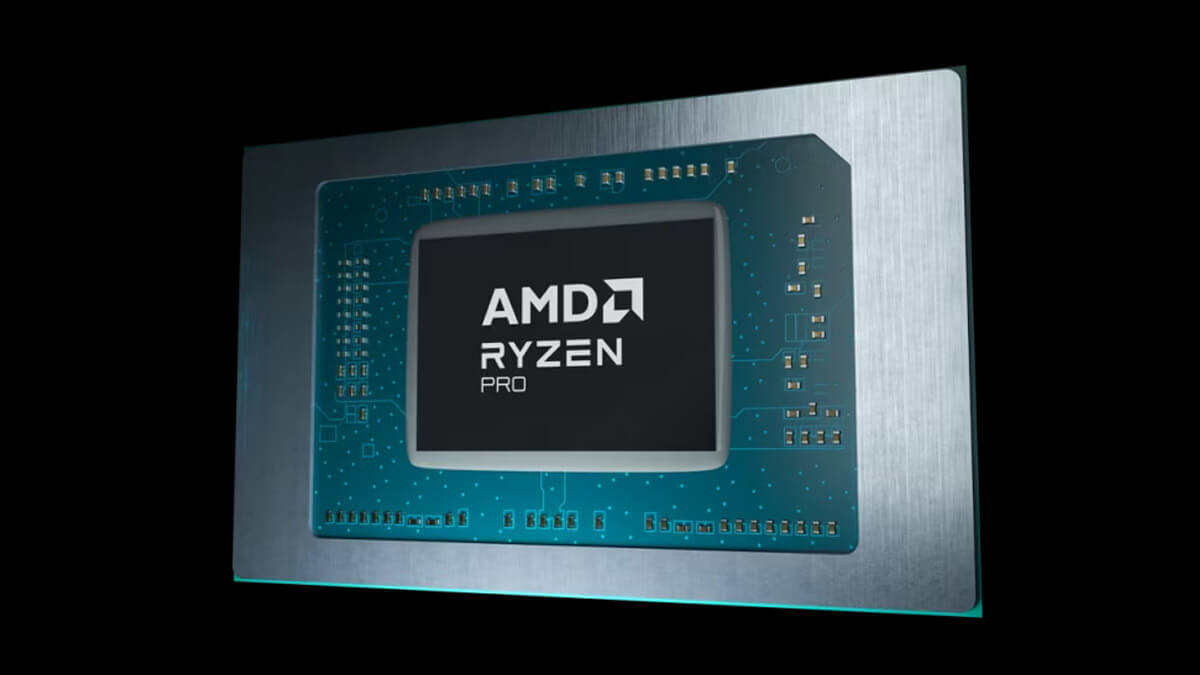 Access The new AMD Ryzen Pro, 4nm processors and the first AI engine for business processors. This series of x86 mobile processors are more advanced and energy efficient, making them ideal for Windows 11 business laptops and mobile workstations.
These 4nm chips feature integrated AMD RDNA 3 graphics, AMD PRO technologies and the Ryzen AI Engine in many of their models. In the Ryzen PRO 7040 Series, they focused on developing chips to meet today's business needs, while the Ryzen PRO 7000 Series is ideal for desktop computers.
Intel Xeon 4 Gen, Xeon Max, and GPU Max: All the details
AMD Ryzen PRO 7040 series with Ryzen AI
in the case of processors AMD Ryzen PRO 7040 features up to 8 4nm cores and integrated RDNA 3 graphicswhile the Ryzen 7 PRO 7840U processor can deliver 17% more performance than its x86 competition, as well as guarantee up to 15% longer battery life during video calls, when matched against chips like the Apple M2 Pro.
The first AI engine built into an x86 processor is built into some AMD Ryzen PRO 7040 series chipsets. They provide the opportunity to experience immersive collaborative environments on platforms like Microsoft Teams, as well as bring authoring and productivity tools, predictive user interface, and AI-powered security features in the near future.
The new models in this series are:
AMD Ryzen 9 PRO 7940HS processor
AMD Ryzen 7 PRO 7840HS processor
AMD Ryzen 5 PRO 7640HS processor
AMD Ryzen 7 PRO 7840U
AMD Ryzen 5 PRO 7640U
AMD Ryzen 5 PRO 7540U
AMD Ryzen PRO 7000 Desktop Processors
AMD Ryzen PRO 7000 series users will be able to experience the power of up to 12 4nm cores And with a frequency of up to 5.4 GHz, plus integrated RDNA 2 graphics, it's ideal for professional environments.
in this series Added support for the latest technologies, including DDR5 RAMwith up to PCIe 5.0 storage capacity and support for WiFi 6E connectivity, improving responsiveness, browsing and operations speed, as well as efficiency.
The models in this series are:
AMD Ryzen 9PRO 7945
AMD Ryzen 7PRO 7745
AMD Ryzen 5 PRO 7645
Finally, these new Ryzen PRO 7000 series processors have multi-layered security features to better protect the enterprise's IT infrastructure, Including AMD Memory Guardas well as delivering PCs with secure core and chip-to-cloud security technology enabled by Microsoft Pluton.
Lenovo Premier Support Plus is support for AI-powered business PCs
"Pop culture advocate. Troublemaker. Friendly student. Proud problem solver."