About 2,500 athletes from 25 countries will take part in the Ironman 70.3 race in Ecuador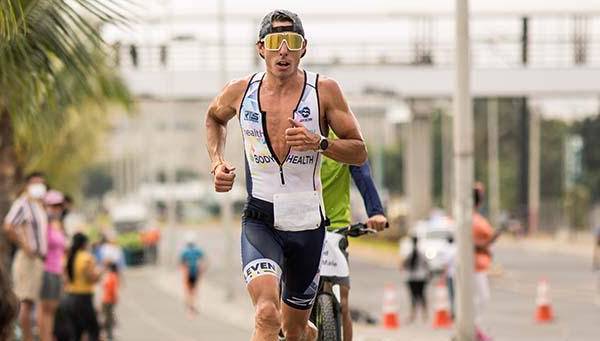 Ironman 70.3 from Ecuador will take place on Sunday, July 16, in the city of Manta
About 2,500 participants will take part in the eighth edition of Ironman 70.3 from Ecuador, which will take place on Sunday, July 16 in the city of Manta, The main city in the middle of the continental coast of the Andean country.
This competition will qualify for the Ironman 70.3 World Championship To be held in New Zealandwhich led to increased expectations in the competitors.
Among the athletes registered there to date 25 nationalitiesincluding Paraguay, Canada, Germany, Sweden, Russia, Qatar, the United Kingdom, Mexico, Guatemala, Peru, Chile, Colombia, Brazil, Argentina, the United States, and Venezuela.
This year too A group of 35 athletes with special abilities will participate In the relay team and in the individual category, as well as 30 professional athletes.
Read: Magic in Ecuadorian football? This happened in the university's art complex
Participants will start with a swimming trip 1.9 km to Murcielago Beachthen get on the bike and pedal 90 kilometers through a two-lap circuit ending with a sprint 21 kilometers.
According to its organizers, the Iron Man 70.3 It has contributed to the recovery of Manta and its Manabi province, after the earthquake in 2016, which left more than 600 dead and millions in material damage.
Over the past seven editions, more than $17 million has been raisedIn the case of the year, the economic impact is estimated at more than $5.1 million.
"Hardcore web nerd. Twitteraholic. Analyst. Reader. Coffee guru. Travel ninja. Amateur troublemaker. Zombie geek."