What is it and why does membership cost 80,000 pesos a year? – Finance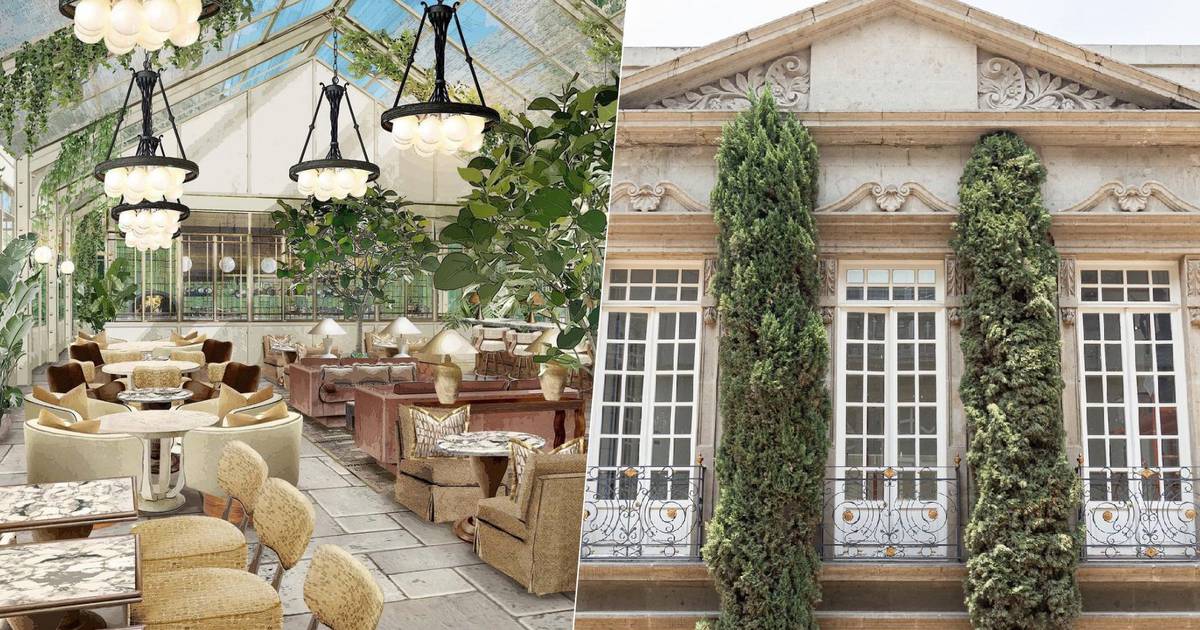 From the UK to Mexico! The exclusive Soho House social club will open its first Latin American chapter at CDMX in 2023.
Soho House is a private club designed so that its members can go and relax for a while, with branches in different parts of Europe and the United States. In September last year, the arrival His first incorporation into CDMX.
Soho House in Mexico consists of a house with three bars, meeting rooms, a restaurant and Outdoor patio and swimming pool. Likewise, the venue will be decorated with around 100 pieces by artists from the country.
What is Soho House?
"It is a place for our diverse members to connect, grow, enjoy and influence," says the official Soho House website. This chain of clubs has its own Its origins are in the City of LondonEngland.
---
Soho House was founded in 1995, on Greek Street in London's Soho borough, above a cafeteria by the entrepreneur. Nick Jones.
source of inspiration Private club It came about when Nick Jones realized he could create memberships for people who regularly come to the cafeteria below Soho House. The name refers to the location of London in which it is located.
Three years after creating this private club, Soho House expanded into rural London and opened its second eponymous location Babington House. In 2002 they opened their second location in the UK capital.
Since then, Soho House has expanded to cities such as New York, Berlin, Los Angeles, Copenhagen, Barcelona, ​​Hong Kong, Mumbai, and more.
---
In 2016, Soho House launched its own line of housewares called Soho Home. In 2023, they have a goal Expansion of the Latin American Social Club Southeast Asia.
How much does it cost to enter Soho House?
In order to access the services of Soho House it is necessary to have a membership which may vary by country; However, there is a fee that covers admission to all social club establishments.
These are the Soho House membership prices in Mexico:
To enter all places in the world of Soho House: 81 thousand 500 pesos per year
For entry to Soho House Mexico only: 47 thousand pesos a year
Members under the age of 27 only Pay 27 thousand pesos. These memberships include benefits such as: Discounts in dining halls and access to facilities such as the gym.
An annual membership to Soho House in Mexico City will cost 47,000 pesos, which is about $2,727, A little more than what partners pay in New York And almost double what they paid at the original Soho House in London. Juan Pablo Spinito said in one of his Istanbul opinion columns that annual fees amount to $1,692. Finance.
Apart from the annual membership, there are two other cheaper versions:
Soho Friends (allows limited and cheaper access to certain facilities): $130, which translates to Two thousand and 178 Mexican pesos year.
Soho Works (allows access to workspaces): Prices depend on city and region requested and whether you have one of the previous memberships. The range is from 6 thousand 700 up to 83 thousand Mexican pesos. Payment for this membership depends on whether it is a one day access or an annual entry.
Each membership has a different process, but most of the time they only ask for personal information, a current photo of the person who wants to apply, and approval time It can take up to 3 months.
Likewise, according to their social networks, one of the requirements to apply is to "work or be closely associated with the creative industries.
When does Soho House open in Mexico?
According to the Social Club's social networks, Soho House CDMX will open its doors in September this year.
This property is located in the heart of the Juarez neighborhood, although they did not give details about the address, it is a done home Recreated in detail The luxury that Soho House offers.
According to the website, this Mexican venue is being developed with the aim of reflecting the French historical influences and Baroque heritage that Mexico City has.
Currently, requests Soho House Mexico City Open to those interested.
 "Infuriatingly humble travel fanatic. Passionate social media practitioner. Amateur writer. Wannabe problem solver. General food specialist."