X-ray Examination: Spotting Genuine AirPods vs Counterfeits – The Daily Guardian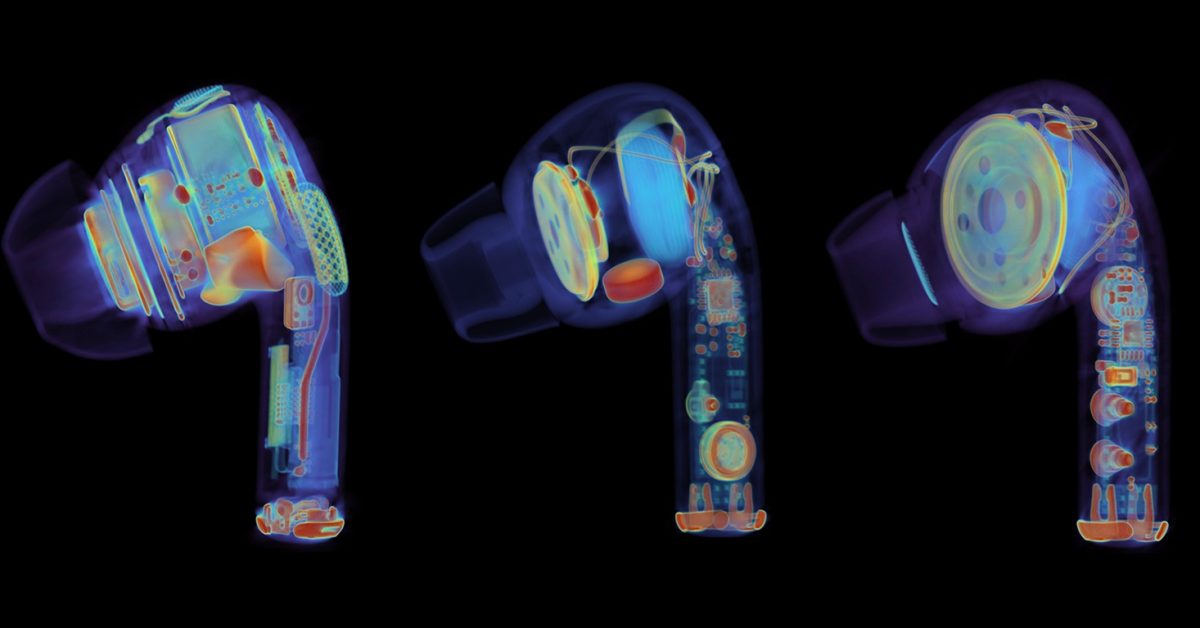 US Officials Seize Over a Thousand Counterfeit Apple Products, Highlighting Growing Issue
In a recent crackdown, US officials have seized over a thousand fake AirPods and Apple Watches, shedding light on the concerning issue of counterfeit Apple products. This highlights the challenges faced by Apple and its consumers in distinguishing genuine products from illegal knockoffs.
Apple has been combatting this problem with a dedicated team specifically tasked with handling counterfeit products. Their aim is to protect consumers from falling victim to scams and to maintain the integrity of their brand. However, despite their efforts, counterfeiters continue to produce convincing replicas, posing a threat to both consumers and the company.
To delve deeper into the differences between authentic and fake Apple products, Jon Bruner at Lumafield conducted a CT scan comparison of genuine AirPods Pro and two pairs of counterfeit AirPods, as well as some MacBook chargers. Through X-ray analysis, several distinctions emerged between the real AirPods and their counterfeit counterparts – batteries, circuitry, and build quality.
One of the key differences lies in the batteries used. The real AirPods boast meticulously-engineered button cell batteries that fit snugly and provide optimal power efficiency. In contrast, the counterfeit AirPods are equipped with less sophisticated lithium-ion pouch cell batteries, which not only compromise performance but could potentially be less safe.
X-rays also revealed disparities in circuitry between the genuine and fake AirPods. The authentic AirPods feature a combination of rigid and flexible printed circuit boards, allowing for dense component packing. In contrast, the counterfeit AirPods employ simpler electronics made up of off-the-shelf components, resulting in fewer microphones and compromised sound quality due to less control circuitry.
Perhaps the most striking difference is observed in the build quality. Counterfeit AirPods often lack wireless charging capabilities or the necessary magnets to snap the case onto Apple's Watch charger. Furthermore, they employ internal weights to mimic the weight of genuine products, compensating for lower-quality materials and reduced functionality. This compromises not only the tactile experience but also the overall lifespan and structural integrity of the knockoffs.
To shed further light on this issue, Jon Bruner and Adam Savage released a video that explores the disparities between fake and real AirPods, as well as some Apple chargers. Their findings, backed by X-ray analysis, provide crucial insights for consumers to help them differentiate genuine Apple products from fakes.
As the battle against counterfeit products continues, it is essential for consumers to remain vigilant and purchase Apple products exclusively from authorized retailers. Only by recognizing the tell-tale signs of authenticity can consumers protect themselves from falling victim to scams and ensure they are investing in legitimate, high-quality products from Apple.
"Travel enthusiast. Alcohol lover. Friendly entrepreneur. Coffeeaholic. Award-winning writer."