Weekly COVID hospitalizations reach 20,000 for 1st time since March – Experts optimistic about new vaccine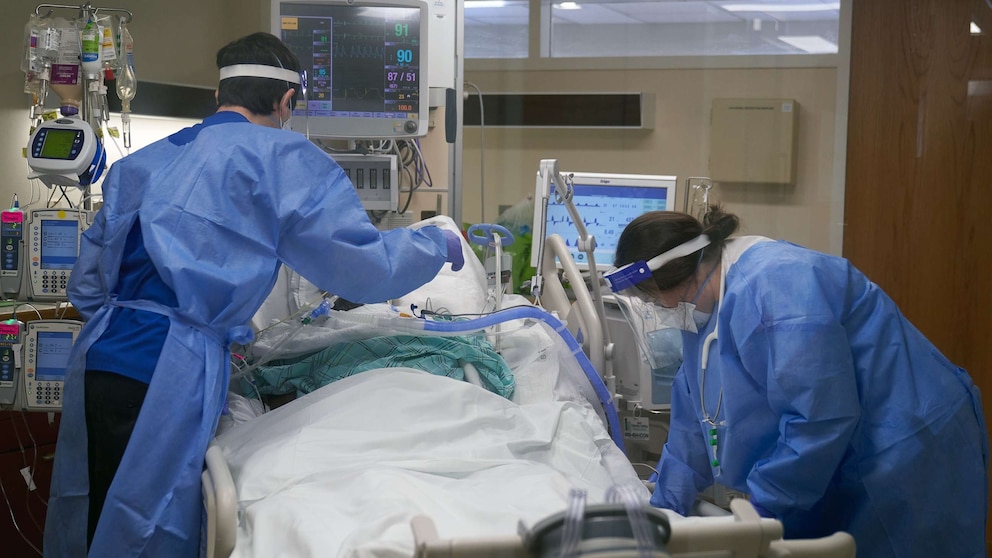 COVID Hospitalizations in the United States Show Increasing Trend
COVID hospitalizations in the United States are on the rise as the country grapples with the ongoing pandemic. Recent data shows a 7.7% increase in weekly hospitalizations, with the number rising from 19,068 to 20,538 for the week ending on September 9. This is the first time since mid-March that COVID hospitalizations have surpassed the alarming figure of 20,000.
While the surge in hospitalizations is concerning, it is important to note that these numbers are still lower compared to the peak of the Omicron wave in winter 2021-2022 when weekly hospitalizations peaked at a staggering 150,674. To provide further context, the current weekly hospitalizations remain lower than those in previous years, with 24,504 reported in 2020, 80,166 in 2021, and 31,571 in 2022.
Dr. Peter Chin-Hong, a medical expert from the University of California, San Francisco, acknowledges that current hospitalization figures are a fraction of previous surges. However, he raises concerns about the strain the increasing numbers may place on the healthcare system as other viruses such as the flu and respiratory syncytial virus (RSV) are also expected to see an uptick this fall and winter.
According to data from the Centers for Disease Control and Prevention (CDC), COVID-19 was responsible for 2.3% of all deaths in the United States last week. Though deaths remain relatively low compared to previous waves, the presence of the virus continues to have serious consequences.
To combat the rising numbers and increasing prevalence of new variants, updated COVID vaccines are becoming more widely available across the country. These vaccines target currently circulating variants related to XBB and offer additional protection against severe disease, especially for vulnerable populations such as the elderly or immune-compromised. In fact, data from Moderna has shown a significant increase in antibodies against the newer subvariant BA.2.86.
To ensure accessibility, at least 19,000 sites nationwide have received the updated vaccines. However, the success of these vaccines in preventing a potential surge in hospitalizations will greatly depend on the number of people who choose to get vaccinated and the speed at which they receive it.
As the United States faces the challenge of rising COVID hospitalizations, it is crucial for individuals to remain vigilant, adhere to health protocols, and consider getting vaccinated with the updated vaccines. Only with a collective effort can the nation hope to curb the impact of the ongoing pandemic and protect vulnerable populations from severe illness and potential strain on the healthcare system.
"Travel enthusiast. Alcohol lover. Friendly entrepreneur. Coffeeaholic. Award-winning writer."