Wagner Leader Prigozhins Fate: Demise Looms or Another Coup Awaits, Speculates The Daily Guardia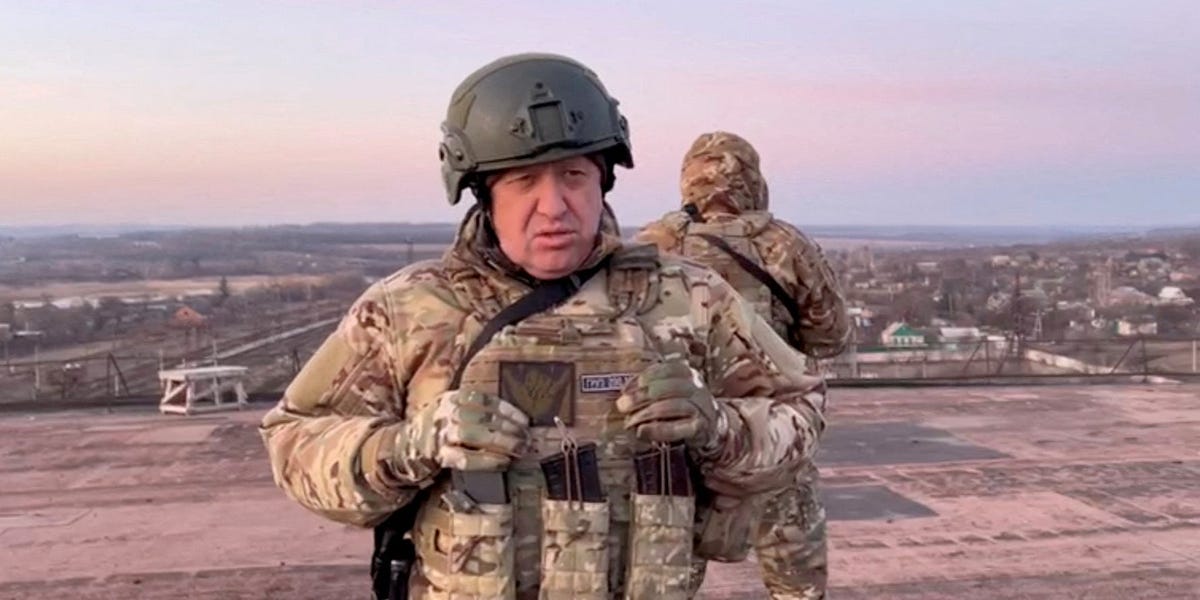 Title: Uncertain Fate for Wagner Group Boss Predicted by Investigative Journalist
In a recent development that has shaken the Russian military sphere, investigative journalist Christo Grozev has made a daring prediction about the future of Yevgeny Prigozhin, the leader of Russia's notorious mercenary group, Wagner Group. Grozev suggests that within the next six months, Prigozhin will either face an untimely demise or instigate another coup against Moscow. These predictions are based on an alarming increase in telephone communication between Russia's senior military officers, indicating mounting tension and the potential for conflict.
This projection gains further credence from Grozev's previous accurately forecasted prediction about Prigozhin turning against Russian President Vladimir Putin within six months, which has seemingly been confirmed by the recent mutiny. The foiled coup, orchestrated by Prigozhin and his Wagner troops, aimed to overthrow Russian military leaders with whom they had been engaged in a bitter conflict regarding Ukraine. However, the mutiny was surprisingly called off, and Prigozhin reluctantly agreed to go into exile in Belarus, accompanied by a significant number of his loyal fighters, thanks to a deal brokered by Belarusian President Alexander Lukashenko.
Unfortunately, the stability of this agreement appears to be in peril, according to the US-based think tank, the Institute for the Study of War (ISW). The ISW reports that aspects of the deal between Prigozhin and Lukashenko in Belarus are rapidly crumbling. Putin has been unable to provide a decisive resolution to the issues raised by Prigozhin and his Wagner Group post-mutiny. Disturbing rumors are circulating, suggesting that hundreds of Wagner troops are preparing to leave Belarus and return to Russia by the end of August, indicating a potential breakdown in the agreement.
The collapse of this deal may be attributed to Lukashenko's refusal to financially support the Wagner Group, contrary to his anticipated reliance on Russia to assume responsibility for them, as outlined in the agreement. Experts believe that this financial discord between Lukashenko and Prigozhin might be the underlying reason for the agreement's instability.
Although there is still uncertainty surrounding the validity of claims regarding the Wagner troops leaving Belarus and the possibility of their reactivation, the situation raises questions regarding the future actions and responses of both the Wagner Group and President Putin. As the situation continues to unfold, it becomes imperative to conduct further research and gather more information to present a comprehensive and balanced news article.
Note: The Daily Guardian advises readers to keep up with this rapidly evolving situation as more details emerge, ensuring a more accurate understanding of the events at hand.
 "Infuriatingly humble travel fanatic. Passionate social media practitioner. Amateur writer. Wannabe problem solver. General food specialist."