United Kingdom records daily migrants crossing the English Channel from France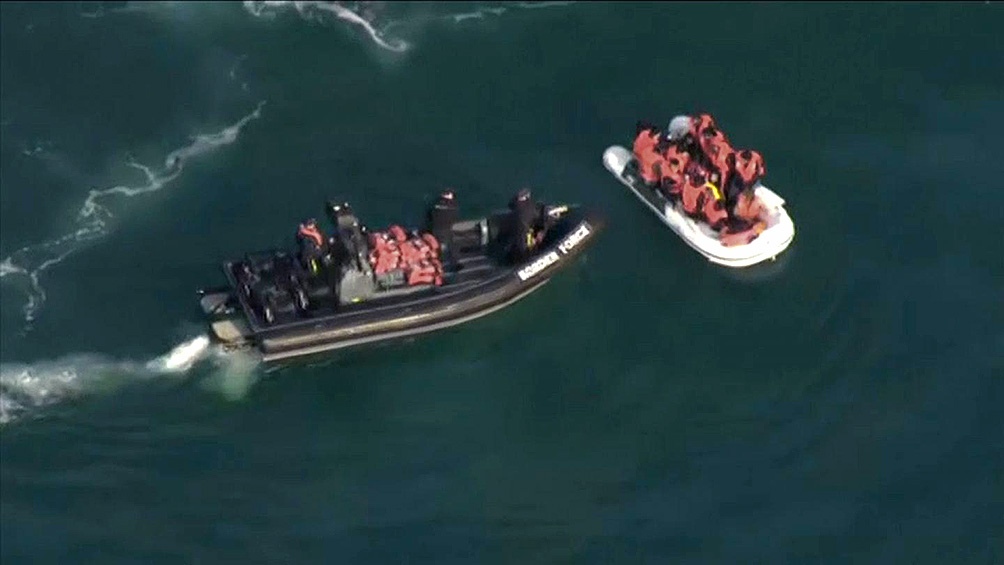 The British Home Office reported today that at least 853 migrants irregularly crossed the English Channel from France to the United Kingdom on Wednesday, a new daily record that brings the number of people using the route this year.
Despite the British government's promises to make crossings "impossible", the number of crossings has been increasing since late 2018 and today's number exceeds the daily mark of 826 migrants registered in August this year.
Although the government does not offer cumulative figures, the British news agency PA estimates that more than 21,000 people crossed the canal by boat since the beginning of the year. This figure represents more than double that of the entire previous year (over 8,000).
The English Channel route is one of the busiest routes in the world.
On the French side, the Maritime Authority recorded "1,008 cases involving attempts to cross into or cross into the United Kingdom by sea, involving 24,655 people." A total of 5,713 people were rescued.
A source close to the investigation told AFP news agency that yesterday, the body of a migrant was found "in a 3.5-metre boat filled with water on a beach in Vicente" in northern France.
Two people with him were "in a state of severe hypothermia" and were taken to hospital.
One of the promises of the Boris Johnson government after Brexit is to tighten immigration conditions and the British prime minister is currently trying to restrict the right to asylum.
Irregular crossings are a common source of tension between Paris and London, as British officials consider efforts by France to stop the migrant flow as inadequate. (telum)
"Wannabe troublemaker. Pop culture fanatic. Zombie nerd. Lifelong bacon advocate. Alcohol enthusiast. Tv junkie."