Understanding the RSV Vaccine: Preparing for a Potential Tripledemic – The Daily Guardian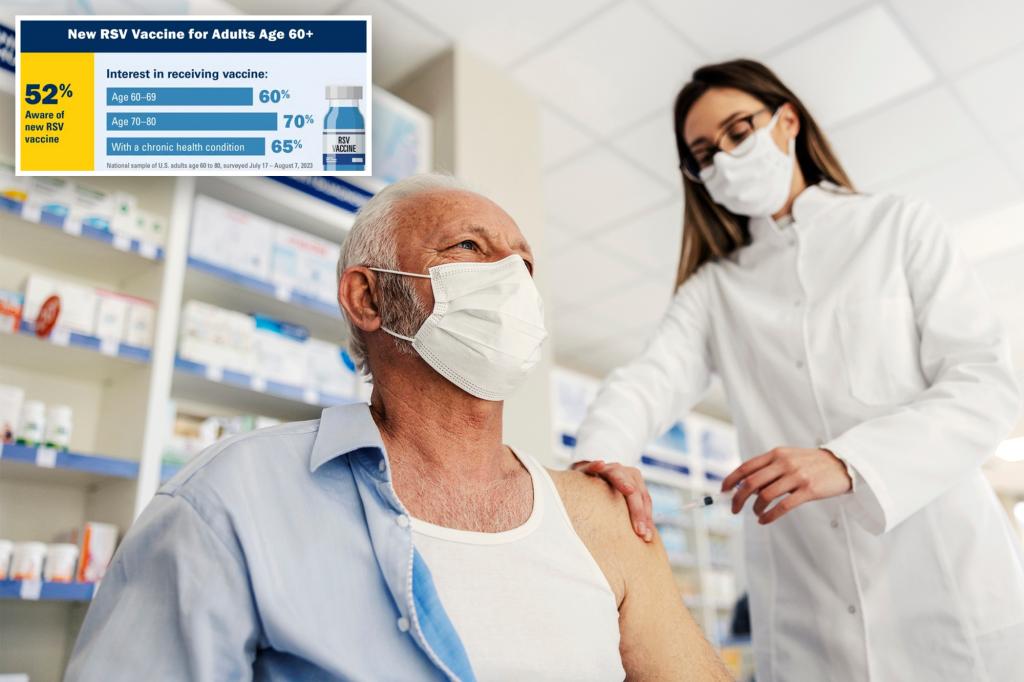 Doctors Warn of Spread of RSV Virus; Urges Vaccination to Prevent 'Tripledemic'
Doctors are raising concerns about the spread of respiratory syncytial virus (RSV) in addition to the flu virus and the newly circulating COVID-19 variant. RSV is responsible for thousands of deaths among older adults annually, as well as hospitalizations and deaths in severe cases among children under 1-year-old.
While there are two FDA-approved vaccines for RSV available for adults over 60, and one approved for pregnant women to protect their newborns, nearly half of older adults are unaware of these new vaccines. This lack of awareness, combined with vaccine hesitancy, is resulting in a significant number of people deferring or skipping these essential vaccinations.
Healthcare professionals have attributed the misinformation and ignorance about the RSV vaccines to this hesitancy. Shockingly, a recent survey revealed that only 52% of older adults are aware of the RSV vaccine, and among those who have heard about it, only 21% expressed strong interest in getting vaccinated.
In response to these numbers, healthcare officials are urgently urging older adults, parents of young children, and individuals with immune deficiencies to take the necessary steps to protect themselves. RSV infections alone send thousands of older adults to the hospital each year, costing over $1.3 billion annually. The combination of RSV, flu, and COVID-19 infections could create a "tripledemic" that overwhelms healthcare providers.
Healthcare professionals stress that getting vaccinated against RSV is crucial in preventing severe respiratory infections and reducing the strain on healthcare systems. They emphasize that these vaccines have been approved by the FDA and have demonstrated effectiveness in reducing the severity of RSV infections.
The Daily Guardian encourages its readers to stay informed about the importance of vaccination and the available options to protect themselves and their loved ones against RSV and other respiratory illnesses. By taking these precautions, individuals can contribute to the collective effort in overcoming the challenges posed by the ongoing pandemic.
 "Infuriatingly humble travel fanatic. Passionate social media practitioner. Amateur writer. Wannabe problem solver. General food specialist."