Ukraine: Prosecution Awaits Organizers of Sham Elections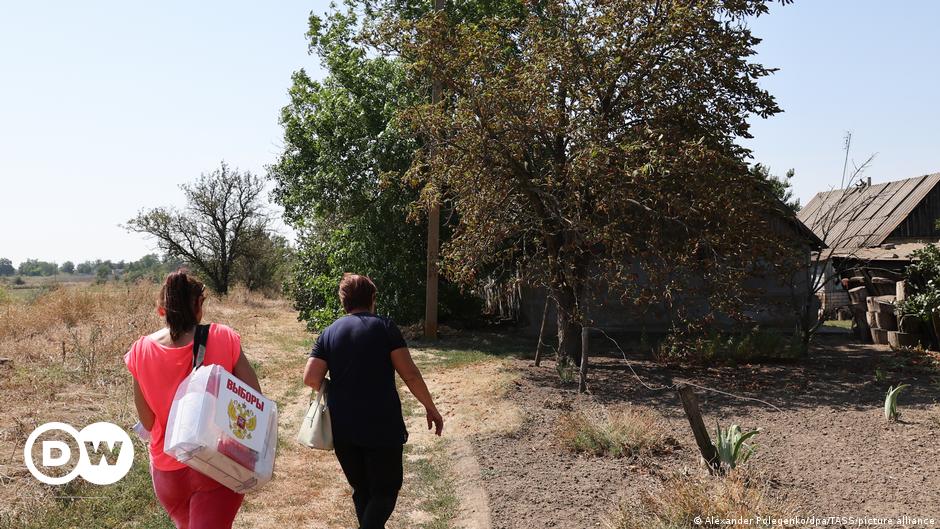 Title: Ukrainian Authorities Crack Down on Sham Elections Backed by Russian Occupation
Date: [enter date]
Ukrainian authorities have intensified their efforts to clamp down on individuals involved in sham elections aimed at legitimizing Russia's continued occupation of certain territories of Ukraine. The head of the Central Election Commission of Russia, along with her deputy and the commission's secretary, currently face suspicion for their role in undermining Ukraine's territorial integrity.
If proven guilty, the accused individuals could face severe penalties, including life imprisonment and confiscation of their assets. The Security Service of Ukraine (SBU) has accused them of assisting in "legalizing" the "occupying regime" in the affected territories. Additionally, the SBU has implicated the Russian electoral commission in facilitating pseudo-referendums that pave the way for annexation.
While elections are scheduled to take place throughout Russia on September 10, in the occupied Ukrainian regions, so-called "elections" are being conducted over a more extended period. Reports indicate that armed representatives of the occupation police force are forcing people to vote at gunpoint.
While the Ukrainian government acknowledges that many individuals may be coerced into participating in the sham elections, it has stated that active engagement in the process will be considered a serious crime. The SBU has already identified over 3,500 "active participants" linked to the illegal elections in the occupied areas. However, it is believed that the actual number of those involved could be seven to ten times higher than currently identified.
Previous investigations into similar instances of illegal elections have yielded limited convictions. Ukrainian officials have used a newly enacted article of the criminal code, equating the organization of an illegal election to collaboration with the occupation forces, to prosecute organizers of previous "referendums." Nevertheless, bringing all potential defendants involved in this year's elections to justice is expected to be a challenging task.
Presently, 80 cases related to the illegal elections have reached a verdict, with several resulting in guilty decisions, including some pronounced in absentia. Moreover, there has been a rise in attacks on buildings and polling stations associated with the illegal elections. The SBU has made a commitment to hold all those responsible for such acts accountable.
In response to accusations from the Ukrainian intelligence services, Russian authorities have denied any intention to carry out sabotage in the occupied territories. These services instead accuse Russia of repressive actions against those who oppose the occupation.
As Ukraine continues to combat efforts aimed at legitimizing the Russian occupation, authorities are determined to thwart sham elections and keep the focus on reclaiming the occupied territories.