Typhoon Approaching Northern Philippines: Evacuations and Sea Travel Disruptions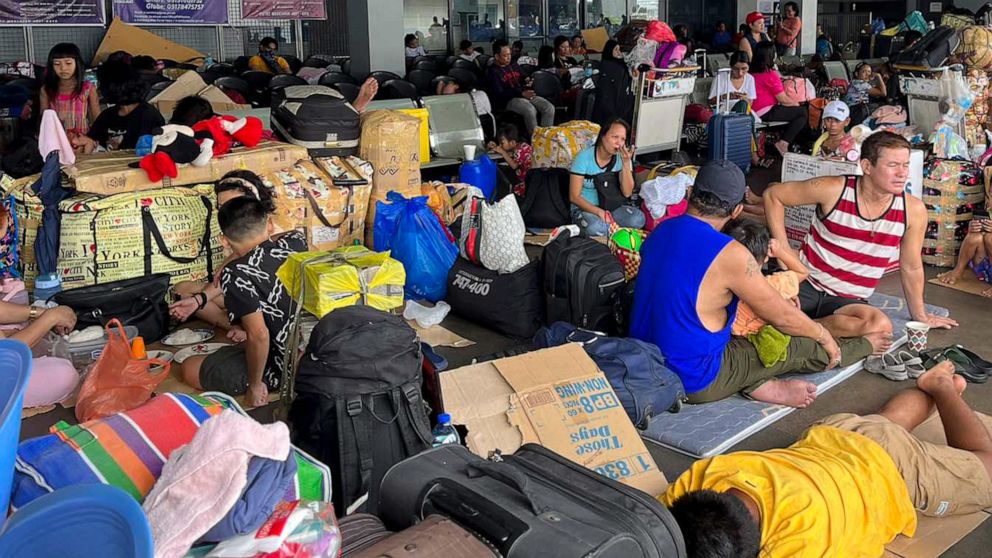 Title: Typhoon Doksuri Approaching Northern Philippines, Thousands Evacuated
In a disconcerting turn of events, Typhoon Doksuri is swiftly approaching the northern region of the Philippines, leaving a trail of destruction in its wake. As a result, authorities have urged thousands of residents to evacuate and have temporarily suspended sea travel for the safety of all.
With torrential rains and tidal surges up to a staggering 10 feet expected, authorities are taking no chances. Although the strongest winds are predicted to remain offshore, the Babuyan Islands in the Luzon Strait, an archipelago in the northernmost part of the Philippines, may still face the brunt of the storm's impact.
Residents in mountainous northern regions are also on high alert as the extensive rainband accompanying the typhoon carries a significant risk of flash floods and landslides. With sustained winds of 185 kilometers per hour and gusts reaching up to 230 kilometers per hour, the need for precautionary measures becomes even more imperative.
While the Philippines braces itself, neighboring countries are also feeling the reverberations of Typhoon Doksuri. China, in particular, is preparing for the inevitable as the storm's trajectory points towards landfall later in the week. The typhoon is projected to continue moving northwest and make its presence felt in China, warranting heightened preparations to mitigate potential damage.
Cagayan province, specifically, has taken decisive action by suspending work and issuing mandatory evacuation orders to ensure the safety of its residents. Tidal surges of unprecedented heights, reaching up to 10 feet, are anticipated in certain areas, necessitating the utmost vigilance.
The impact is not limited to the Philippines and China alone. In Taiwan, rising waves due to the impending typhoon resulted in the partial cancellation of the Han Kuang military exercises. These exercises hold immense strategic importance for Taiwan, as they showcase its defense capabilities and readiness in the face of any potential aggression from China, which persists in considering Taiwan as a part of its territory.
As Typhoon Doksuri continues its course, it is crucial for authorities and citizens alike to remain vigilant and prepared. Natural disasters can strike at any moment, and being adequately equipped to face their consequences can mean the difference between life and death.
"Infuriatingly humble writer. Creator. Beer trailblazer. Internet lover. Hardcore communicator."